Tag: fog
Icy Winds Add To The Winter Bite In Uttar Pradesh
Icy winds at many places in Uttar Pradesh intensified the cold wave in the state on Wednesday, with heavy snowfall in many parts of neighbouring Uttarakhand also contributing to the fall in mercury.....
Icy Cold Winds Freeze Life In Rajasthan Towns And Cities
Icy cold winds continued to sweep across Rajasthan and affect the normal life of the people, with mercury dropping to below freezing point at a couple of places in the desert state.....
No Respite From Cold, Agra Schools To Open On Monday
With the minimum temperature hovering around 4 degrees Celsius for the last couple of days, a chill breeze in this Taj city in Uttar Pradesh forced tourists to spend more time in hotel rooms than out to view Mughal monuments.....
Abolish Old Brick Kilns To Fight Fog
In the wake of 15 schoolchildren dying in a tragic bus accident in Uttar Pradesh, reportedly due to foggy conditions, a renowned atmospheric scientist has called for an immediate end to practices that include the operation of traditional brick kilns in the region and the burning of crop residue in Punjab.....
40 Students Injured In UP Bus Accident
Forty students were injured on Tuesday when their school bus hit a car in Uttar Pradesh's Siddharthnagar district, police said.....
Fog Adds To Chill, 'Chillai Kalan' Almost Ends
Morning fog added to the chill on Sunday as the 40-day harsh winter called 'Chillai Kalan' began nearing its end in the Kashmir Valley.....
Weather Improves In J&K After 'Chillai Kalan' Ends
A day after the 40-day long harsh winter period called 'Chillai Kalan' ended in the Kashmir Valley on Tuesday, there was a remarkable improvement in weather conditions.....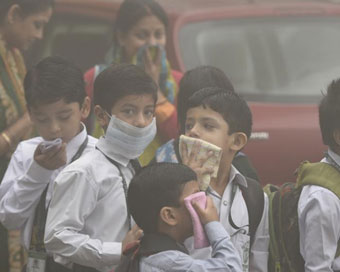 Shallow Fog, 'very Poor' Air Covers Delhi
The national capital on Friday witnessed shallow fog with 'very poor' air quality, while the minimum temperature was recorded at 10.7 degrees Celsius, one notch above the season's average. ....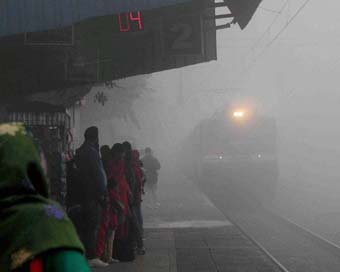 Dense Fog In Delhi, 20 Delhi-bound Trains Delayed
Due to dense fog conditions in several parts of northern India, the train services were severely hit as at least 20 Delhi-bound trains were delayed, officials said on Thursday.....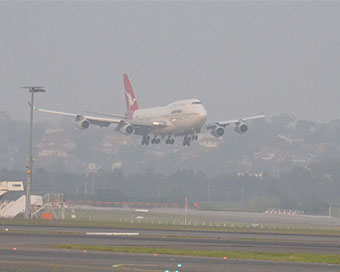 Delhi Airport Enhances Precautionary Measures During Fog Season
The GMR-led Delhi International Airport Limited (DIAL) has enhanced precautionary measures as the yearly fog season commenced over the national capital region amid the Covid-19 pandemic. ....