Tag: events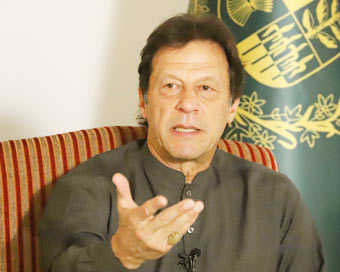 J&K Events Unfolding As Per Nazi-inspired RSS Ideology: Imran
After accusing India's BJP government of having a "racist" ideology and Indian Prime Minister Narendra Modi of having the "mindset of Hitler", Pakistan Prime Minister Imran Khan on Sunday said the events in Jammu and Kashmir were unfolding "exactly according to RSS ideology inspired by Nazi ideology".....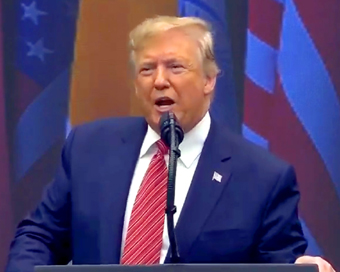 Twitter Goes Ballistic On Trump's 'radical Islamic Terrorism' Reference
Twitterati on Sunday welcomed US President Donald Trump's reference to jointly fighting "radical Islamic terrorism" which was received by the Indian American community with a standing ovation at the packed 'Howdy, Modi!' event in Houston, Texas.....
Looking To Share Vision Of India's Engagement With World: Modi
Ahead of his visit to Davos in Switzerland on Monday for the World Economic Forum, Prime Minister Narendra Modi said on Sunday that he looked forward to sharing his vision for India's engagement with the international community.....
Mumbai To Host Smoked Food Festival From January 13
Over 15 restaurants will come up with more than 100 smoked preparations at the Smoked Food Festival, which will commence from January 13 here. ....
Delhi To Host Uttarakhand's Heritage Fair
To promote Uttarakhand's cultural heritage in the national capital, the Delhi government on Thursday said it would host a series of events as part of the annual Uttarayani Mahotsav across the city from Friday. ....
Bengaluru To Host India, Uzbekistan Davis Cup Tie
Bengaluru will host the second round of the Asia/Oceania Group 1 tie between India and Uzbekistan which is due to start on April 7, the All India Tennis Association (AITA) announced on Thursday. ....
Three-day 'Cognizance 2017' Kick-starts At IIT Roorkee
Aimed at unleashing the potential of budding engineers to develop ideas that can make the lives of Indians better, the three-day annual event 'Cognizance 2017' of IIT Roorkee kick-started here on Friday.....
Fun Events For All Ages At Food Festival
Food festivals are a perfect way for families and friends to spend the weekend together. An ongoing food fiesta here offers a similar experience with varied and delicious cuisines accompanied with great music and entertainment. ....
Mashoor Gulati's Comedy Clinic Gets Full House Attendance
Actor Sunil Grover on Saturday brought his famous TV character "Mashoor Gulati's Comedy Clinic" in the capital and the live show witnessed a full house attendance.....
Delhi To Host Fashion Carnival Soon
From baseball jacket to tuxedo to women wear, men and womens wear will be on full display as Delhi is set to celebrate the culture and spirit of fashion.....
Samay
Tweets by @sahara_samay