Tag: entrepreneurs
Big B Threatens To Quit Twitter After Losing Followers
Megastar Amitabh Bachchan has threatened to quit Twitter, accusing the micro-blogging website of reducing his followers. ....
Ivanka Trump In Hyderabad To Attend GES
US President Donald Trump's daughter and adviser Ivanka Trump arrived in India amid tight security early on Tuesday to attend the Global Entrepreneurship Summit (GES), beginning in Hyderabad later in the day.....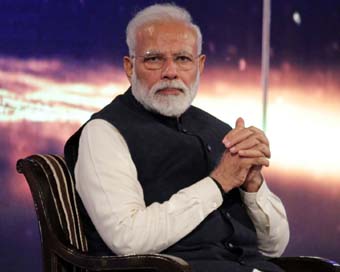 Coronavirus: Entrepreneurs Write To PM, Suggest 2-3 Week Lockdown
With increasing number of people getting infected by the novel coronavirus, a group entrepreneurs and venture capitalists have written to Prime Minister Narendra Modi suggesting a lockdown starting as early as March 20 across the major impacted cities for two to three weeks. ....
3.5 Crore Youth To Acquire Skills Under SANKALP
Aimed at enhancing the skilled workforce, Union Finance Minister Arun Jaitley on Wednesday announced a Rs 4,000 crore SANKALP programme under which 3.5 crore youth will be given market relevant training.....
IIT Kharagpur Students Asked To Go Green With Innovations
Aspiring entrepreneurs at Indian Institute of Technology, Kharagpur, have been asked to go green with their innovations.....
The Incredible Journey From Dalip Rana To The Great Khali
"The Man Who Became Khali," written in seemingly simple language, is a short memoir of the journey of Dalip Singh Rana who later went on to become the The Great Khali.....
Two Detained For Questioning Nitish On Start-ups
Two entrepreneurs were detained for hours and questioned by police allegedly for questioning Chief Minister Nitish Kumar on start-ups during an event here, police said on Thursday.....
Meet A 12-year-old Who Is Building Robots To Save Honey Bees
Just like any other girl her age, 12-year-old Kavya Vignesh likes to have fun when she is not studying. But unlike many others, she likes to make those moments memorable by creating something that helps solve some real-world problems.....
Indian Tribal Women's 'smart' Ride To Economic Self-reliance
Her thumbs flying fast over the touchscreen of her smartphone, Purnima Mahato, 35, of this tribal village in Jharkhand, has just discovered ease of doing business with her ubiquitous companion in an otherwise rocky entrepreneurial journey.....
Showing 1 to 9 of 9 (1 Pages)
Samay
Tweets by @sahara_samay