Tag: employees
I Am So Behind You: Trump To CIA
US President Donald Trump told CIA employees on Saturday at their headquarters in Langley, Virginia, "I am so behind you."....
One Million Bankers To Strike Work On February 28
Around one million bankers will go on strike on February 28 following the failure of conciliation talks between the United Forum of Bank Unions (UFBU) and the management, a union leader said on Tuesday. ....
'Bad Bank A Bad Idea, Bankers To Strike Work On Tuesday'
An umbrella body of nine bank unions has called a day-long strike on Tuesday to protest the government's "anti-people banking reforms" and to press for compensation to employees for extra work done on account of demonetisation and booking loan defaulters.....
Pension Regulator Allows Transfer From EPF To NPS
India's pensions regulator in India has allowed members of the Employees' Provident Fund (EPF) option to move their retirement savings to the National Pension System (NPS) giving effect to a proposal mooted by the government two years ago in the Union Budget for 2015-16, an offcial statement said on Tuesday.....
AIBEA Gearing Up To Turn Around 10 Weak Banks
The All India Bank Employees' Association (Aibea) is gearing up with its suggestions on turning around ten weak banks, said a top leader.....
Five Killed In Bengaluru Bar Fire
Five men were killed on Monday in a fire at a bar here, police said.....
Bengaluru Metro Staff Differ Strike By Month
About 900 employees of the state-run Bengaluru Metro Rail Corporation Ltd (BMRCL) on Tuesday agreed to differ their proposed strike on Thursday by a month on their demands.....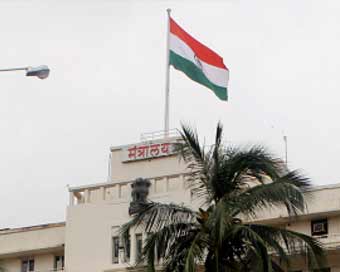 17 Lakh Maharashtra Government Employees Begin 3-day Strike
Around 17 lakh Maharashtra government employees launched a three-day strike on Tuesday over pending demands including implementation of the Seventh Pay Commission Report with departments like education and medical severely hit.....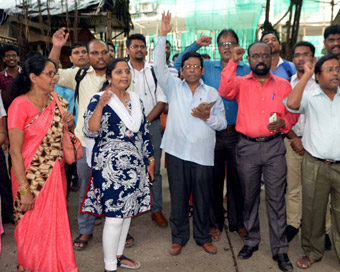 Maharashtra Government Work Hit As Lakhs Of Staff Begin 3-day Strike
The functioning of government offices across Maharashtra was hit on Tuesday as around 17 lakh state employees launched a three-day strike over their pending demands, including implementation of the 7th Pay Commission report.....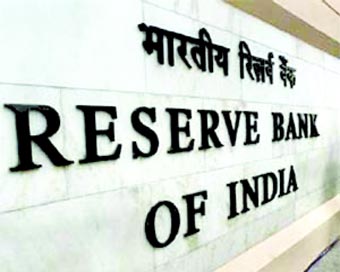 RBI Employees Withdraw Two-day Strike
The Reserve Bank of India (RBI) employee unions on Monday deferred their two-day mass casual leave planned for September 4-5 after the bank management sought "some time" to consider their demands.....