Tag: emoji
IPL & Twitter Celebrate Season 10 By Launching Exclusive Player Emojis
The Indian Premier League (IPL) and social networking site Twitter have come together to unveil an Indian and cricketing-world first by releasing special Twitter emojis for 30 of IPLs biggest star cricketers, it was announced on Wednesday. ....
Emoji Is Improving The Way We Communicate Online
Emoji have nowadays improved the way we converse online. ....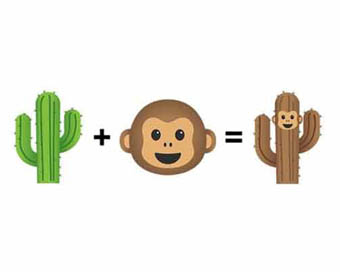 Google Introduces Emoji Mashup Stickers To Gboard On Android
Gboard for Android has introduced a new feature called "Emoji Kitchen" that allows users to mash up different emoji then use them as stickers while messaging.....
Showing 1 to 3 of 3 (1 Pages)