Tag: draw
RBI Lifts ATM Cash Withdrawal Limits From Wednesday
The RBI on Monday ended all curbs on withdrawals from Current Accounts, Cash Credit Accounts and Overdraft Accounts with immediate effect.....
'Will Withdraw If Governor's Rule Not Imposed In J&K'
Joint candidate of the Congress and National Conference for south Kashmir's Anantnag parliamentary seat, G.A. Mir, on Tuesday said that he will withdraw if the Governor's rule is not imposed in the state. ....
Mumbai Deny PWL Withdrawal
Pro Wrestling League (PWL) franchise Mumbai Maharathi on Thursday denied media reports that they have decided to withdraw from the tournament following disagreement with the tournament's organisers.....
Lalu Prasad, Jagannath Mishra Get 5 Years Jail In Fodder Scam Case
A special CBI court on Wednesday sentenced former Bihar Chief Ministers Lalu Prasad and Jagannath Mishra to five years in prison in a fodder scam case and slapped a fine of Rs 10 lakh on the former and Rs 5 lakh on the latter.....
J&K Government Withdraws Cases Against 9,730 Stone Pelters
The Jammu and Kashmir government has approved withdrawal of cases against 9,730 stone pelters, Chief Minister Mehbooba Mufti told the assembly on Saturday.....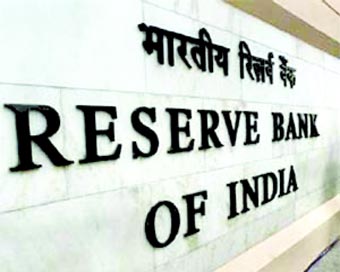 RBI Employees Withdraw Two-day Strike
The Reserve Bank of India (RBI) employee unions on Monday deferred their two-day mass casual leave planned for September 4-5 after the bank management sought "some time" to consider their demands.....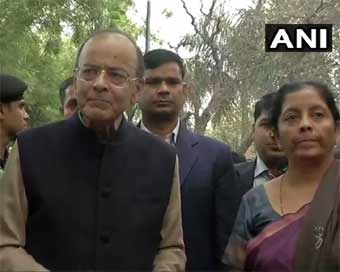 Pulwama Attack: India Withdraws Most Favoured Nation Status Given To Pakistan
Union Minister Arun Jaitley on Friday said that the government has decided to withdraw the "Most Favoured Nation" status given to Pakistan, in the wake of the worst-ever terror attack in Jammu and Kashmir a day ago when a CRPF convoy in Pulwama was rammed into by an explosive-packed SUV that has left 45 troopers dead.....
RBI Hikes ATM Withdrawal Limit To Rs 10,000, Current Account Withdrawal Limits
The RBI on Monday hiked the daily ATM withdrawal limit from Rs 4,500 to Rs 10,000 and doubled the weekly Current Account withdrawal limit to Rs 1 lakh.....
Cash Withdrawal Limit To Be Rs 50,000 From February 20; No Limit From March 13
The limits on savings bank cash withdrawals post-demonetisation are to be withdrawn in two stages, the Reserve Bank of India announced on Wednesday, with the limit slated to go up to Rs,50,000 per account from February 20 and to cease from March 13.....
Cash Withdrawal Weekly Limit Goes Up To Rs 50,000
The first stage of the two-stage lifting of limits on cash withdrawals from savings bank accounts became effective on Monday, with the weekly limit rising to Rs 50,000 per account from Rs 24,000.....