Tag: diamond
Want To Make India Global Diamond Trading Hub, Says Modi
Prime Minister Narendra Modi said on Sunday that India should become an international diamond trading hub in addition to its present status as cutting and polishing hub.....
India Is What It Is Because Of Sardar Patel: Modi
Prime Minister Narendra Modi on Monday hailed Sardar Vallabhbhai Patel for redrawing the Indian map after independence "to give us what it (country) is today".....
State Duty-bound To Bring PNB Scamsters To Justice: Jaitley
In the wake of the Rs 11,300 crore ($1.8 billion) Punjab National Bank (PNB) scam allegedly involving diamond merchant Nirav Modi, Union Finance Minister Arun Jaitley on Tuesday said the state was duty-bound to ensure those cheating the system are brought to justice.....
PNB Fraud: CBI Arrests Five Staffers Of Nirav Modi, Mehul Choksi
The CBI on Tuesday arrested five employees of diamond merchants Nirav Modi and his uncle Mehul Choksi in the Rs 11,300 crore Punjab National Bank (PNB) fraud, an official said.....
CBI Arrests PNB GM, Seals Nirav Modi's Alibaug Farmhouse
The CBI on Wednesday said it has arrested a General Manager-rank officer of the Punjab National Bank (PNB) in connection with the Rs 11,300 crore fraud and sealed diamond merchant Nirav Modi's Alibaug farmhouse in Maharashtra.....
Cabinet Nod To Bill To Seize Assets Of Fugitive Offenders
Cracking down on economic offenders who flee the country after committing frauds, the union cabinet on Thursday approved a bill for confiscation of properties of these fugitives and also gave its clearance to set up an authority to oversee auditing standards of large companies.....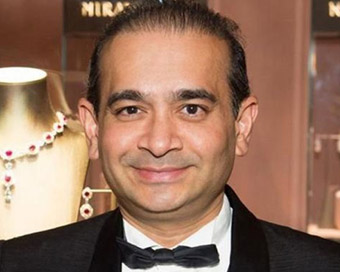 Red Corner Notice Issued Against Nirav Modi
Interpol has issued a red corner notice (RCN) against fugitive diamond jeweller Nirav Modi after the CBI requested this in connection with the Rs 13,500 crore fraud on Punjab National Bank (PNB), officials said here on Monday.....
Mumbai Diamantaire Murder: Politician Arrested, TV Actress Detained
In a shocking development, a politician has been arrested and a prominent model-cum-television actress interrogated and detained by Mumbai Police following the mysterious murder of a diamantaire, Rajeshwar Udani, officials said on Saturday. ....
PNB Scam: ED Raids Diamond Trader Nirav Modi
A day after a massive $1.8 billion fraud was unearthed in a PNB branch here, the Enforcement Directorate on Thursday launched a nationwide raid on the offices, showrooms and workshops of billionaire diamond trader Nirav Modi.....
Balance Sheets, Electronic Data Of Gitanjali Group Under CBI Scrutiny
The CBI has set up a team to examine balance sheets and electronic data of Gitanjali group of companies and its India-based 18 subsidiaries headed by Mehul C. Choksi who is accused along with diamond merchant Nirav Modi in the multi-crore Punjab National Bank (PNB) fraud, officials privy to the case said on Sunday.....