Tag: demonetisation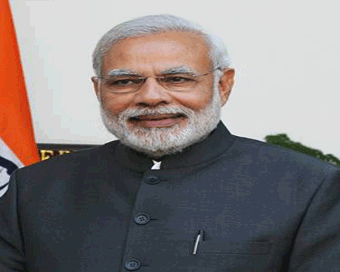 Demonetisation Paves Way For Cut In Corporate Tax: CII
Demonetisation of high value currency notes has paved the way for cutting corporate income tax in the forthcoming union budget 2017-18, industry chamber said on Sunday.....
Kejriwal Seeks White Paper On Demonetisation
Branding demonetisation a "huge scam", Delhi Chief Minister Arvind Kejriwal on Sunday sought an independent probe into and a White Paper on the note ban. ....
Estimates Of Demonetised Notes Back With Banks May Be Incorrect: RBI
Reacting to media reports about the quantum of demonetised currency that has been returned to the banks, the Reserve Bank of India on Thursday said such estimates may not be correct.....
India May Again Take 'out Of Box' Action Against Pakistan : Amit Shah
The Narendra Modi government may again take "out of the box" action against Pakistan if it continues to indulge in a proxy war against India, BJP President Amit Shah told the party's office-bearers at a meeting on Friday.....
Demonetisation A 'historic' Decision Towards Poor's Welfare, Says Jaitley
Finance Minister Arun Jaitley on Saturday termed the November 8 demonetisation as a "historic" and "bold" move towards welfare of the poor, while serving as crippling blow to terror, fake currency note racket, and insurgency.....
Double-digit Increase In Tax Collection: Jaitley
The currency squeeze in November and December has failed to hit revenue mop up, with direct and indirect tax collection from April to December showing a double-digit increase, Finance Minister Arun Jaitley said on Monday.....
Modi To Blame For 120 Note Ban Deaths: Mamata
West Bengal Chief Minister Mamata Banerjee on Tuesday held Prime Minister Narendra Modi responsible for over 120 deaths following demonetisation.....
Movement Towards Digital Transactions To Continue: Modi
Prime Minister Narendra Modi on Saturday said India would continue moving towards digital transactions to make the country a less cash society -- an initiative following the spiking of old 500 and 1,000 rupee notes.....
Survey Advocates Lower Taxes, Quick Remonetisation For Faster Growth
A day ahead of the tabling of India's budget for next fiscal, the latest edition of Economic Survey has called for lowering tax rates and stamp duties, quick adoption of goods and services tax and a check on over-zealous tax administration to restore higher growth.....
Drop In Economic Activity Due To Demonetisation Is Transient: Jaitley
Finance Minister Arun Jaitley on Wednesday said that the drop in economic activity due to demonetisation was only transient and its effect would not spill over to the next financial year.....