Tag: deity
Durga Ashtami 2017: Happy Durga Ashtami SMS, Messages Quotes
People are all geared up to celebrated Durga Ashtami with full fervor and enthusiasm on Thursday, 14th April 2016.....
Happy Chaitra Navratri 2017: Navratri SMS, Messages And Quotes
The auspicious nine-day long festival Chaitra Navratri, also known as Chait Navratras, will start from Tuesday March 28.....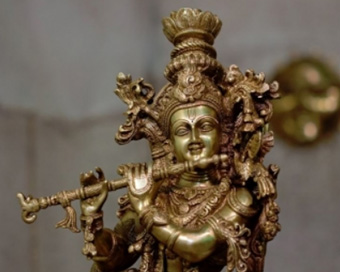 'God Declared Dead' To Grab Land In UP
In a bizarre case of land grab in Uttar Pradesh, the deity of a temple was 'declared dead' in the mutation documents of the land deed title of a temple in Lucknow. ....
Showing 1 to 3 of 3 (1 Pages)