Tag: curfew
CRPF Refuses To Give Details On Pellet Guns' Use In Kashmir
In the wake of death of over 90 persons and injuries to over 12,000 from use of pellet guns during the unrest in Jammu and Kashmir, the CRPF has refused to give, in response to an RTI query, details of the number of such weapons and ammunition used.....
Restrictions In Srinagar To Prevent Protest March
Authorities imposed restrictions in Srinagar on Friday to prevent a separatist-called protest march in the city, police said.....
Kashmiri Youth Not Afraid Of Death, Says Farooq Abdullah
Kashmiri youth picked up arms "for a cause" and they can not be intimidated with death threats, former Union Minister and state Chief Minister Farooq Abdullah said on Friday.....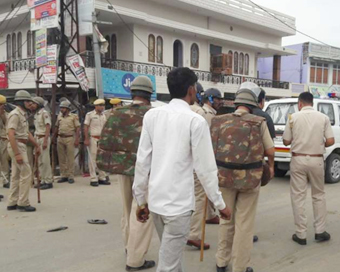 Curfew In Rajasthan's Malpura After Violence During Dussehra
Rajasthan's Malpura town witnessed an untoward incident of stone pelting on a Dussehra procession, which led to protests and tension in the area.....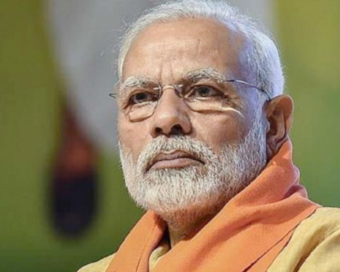 People Of Assam Need Not Worry Over CAB, Says Modi
Prime Minister Narendra Modi on Thursday assured the people of Assam that they there was no need to worry about the Citizenship (Amendment) Bill (CAB), 2019 and that he and his government were committed to constitutionally safeguard the political, linguistic, cultural and land rights of the Assamese people. ....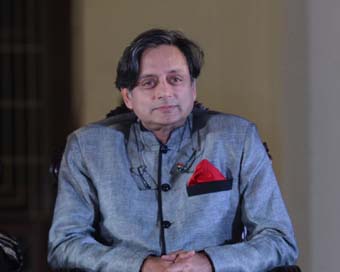 Shashi Tharoor Backs Modi's Call For 'Janata Curfew'
Congress leader and former Union Minister Shashi Tharoor said that he stands in solidarity with the Prime Minister's appeal for "Janata Curfew", and would observe this on Sunday, but he criticised Modi for failing to spell out the action.....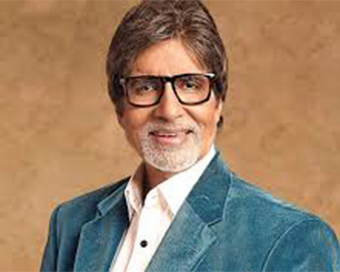 Amitabh Bachchan Applauds Citizens For Following Janata Curfew
Bollywood veteran Amitabh Bachchan is impressed by the enthusiasm with which all of India has been observing Janata Curfew on Sunday, and following due health guidelines in the wake of coronavirus outbreak.....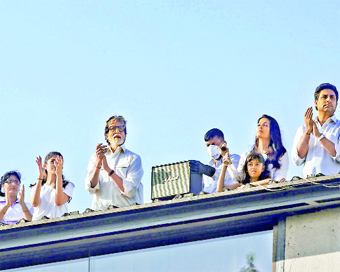 Big B, Akshay, Hrithik Take Part In Janata Curfew Clapping Initiative
From Amitabh Bachchan, Akshay Kumar, Hrithik Roshan and Aishwarya Rai Bachchan to Ajay Devgn, Varun Dhawan, Karan Johar and Hema Malini, a slew of Bollywood celebrities on Sunday took part in Prime Minister Narendra Modi's Janata Curfew clapping initiative, to pay tribute to all those who are working round the clock to eradicate COVID-19 from India.....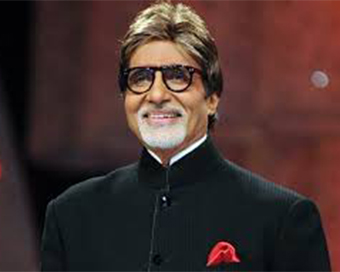 Big B Shares Idea That Clapping Reduces Virus Potency, Faces Flak And Deletes Post
Bollywood veteran Amitabh Bachchan shared an opinion offering logic behind the Janata Curfew clapping at 5pm on Sunday, but netizens werent very impressed. On facing social media flak, Big B subsequently took down his post.....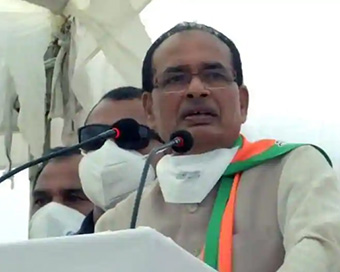 Surge In Covid Cases In Madhya Pradesh, But Lockdown Not To Be Imposed
With the surge in daily Covid cases in Madhya Pradesh, the state government has implemented strict measures like making wearing masks compulsory, restrictions on holding any function etc. but ruled out the possibility of a complete lockdown in the state. The daily Covid count in the state has reached 350 as compared to 150 at the beginning of the month. The maximum cases have been reported from Indore and Bhopal. Wearing masks has been made compulsory in both the cities while imposing night curfew has also been discussed. However, Chief M....