Tag: coronavirus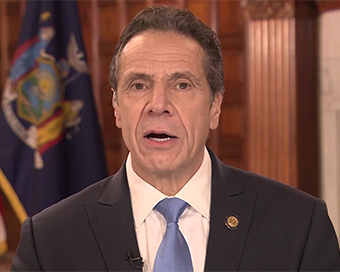 Coronavirus Death Rate Dropping, New York May Open Soon: Governor
The death rate in coronavirus-ravaged New York, the worst-hit in the US, has dropped with 367 deaths on Saturday compared with 437 on Friday, Governor Andrew Cuomo said on Sunday.....
Coronavirus Hits India, Student Tested Positive
"One positive case of Novel Coronavirus; a student studying in Wuhan University has been reported from Kerala, "said a statement released by the Health Ministry.....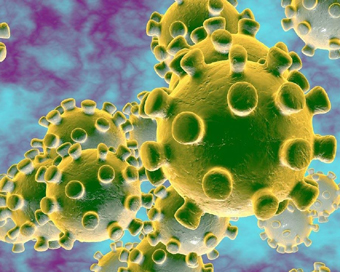 China Coronavirus Cases Rise To 7,800, WHO Declares Health Emergency
The World Health Organization (WHO) has declared the new coronavirus outbreak a global health emergency after the death toll in China rose to 170 , with more than 7,800 cases confirmed in almost 20 countries.....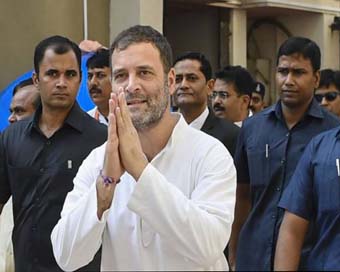 Rahul Gandhi Condoles Coronavirus Deaths
Former Congress Chief Rahul Gandhi on Friday condoled the death of people who lost their lives due to the novel coronavirus in China and elsewhere.....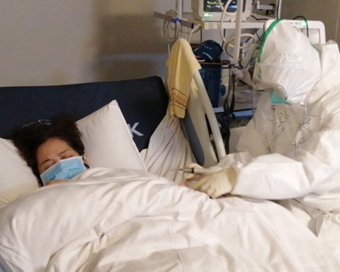 China Virus Toll Reaches 425, Hong Kong Reports First Death
Chinese authorities confirmed on Tuesday 425 have died in the country due to the novel coronavirus, while Hong Kong reported its first fatality becoming the third nation after China and the Philippines to report deaths. ....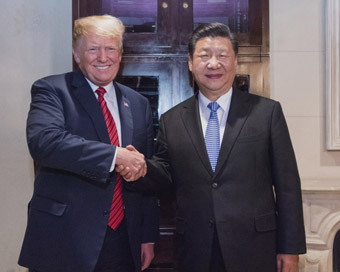 Xi Speaks With Trump Over Corona Virus Outbreak
Chinese President Xi Jinping spoke with his American counterpart President Donald Trump on the phone on Friday, urging the US side to respond reasonably to the novel coronavirus outbreak that has so far killed 636 in the Asian giant. ....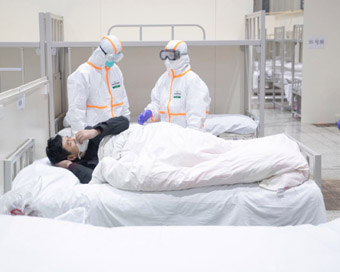 Coronavirus: Death Toll Rises To 636 In China
The death toll due to the fast-spreading novel coronavirus outbreak in China has increased to 636, authorities said on Friday, while the number of confirmed cases also rose to 31,161.....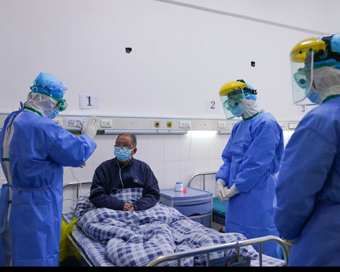 China Announces Reward For Undergoing Coronavirus Test
The Chinese authorities have urged the masses to come forward to undergo coronavirus tests and have also announced a 1,000 yuan (around $143) reward for the people reaching hospital to get tested for the epidemic that has claimed over 800 lives and infected more than 37,000 people.....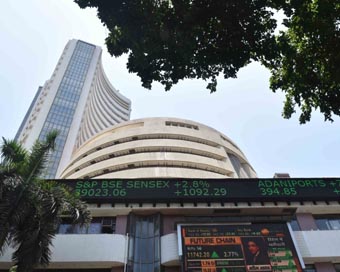 Coronavirus Fear Tanks Sensex Over 1,100 Points, Nifty 335
The Indian stocks market crashed early on Friday, with the Sensex falling 1,100 points as coronavirus fears deepened.....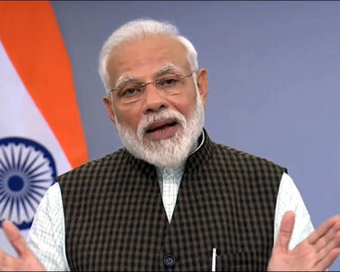 Don't Panic, Work Together: Modi On Coronavirus
Prime Minister Narendra Modi urged people not to panic and "work together" on a day six new suspected coronavirus cases were reported from Uttar Pradesh's Agra. ....