Tag: black money
Modi Seems To Have Given Up Agenda Of Black Money: Swaraj India
Swaraj India on Sunday said Prime Minister Narendra Modi seemed to have given up the agenda of black money, and demanded he disclose how much illicit-held funds were recovered post-demonetisation and to whom did it belong.....
Estimates Of Demonetised Notes Back With Banks May Be Incorrect: RBI
Reacting to media reports about the quantum of demonetised currency that has been returned to the banks, the Reserve Bank of India on Thursday said such estimates may not be correct.....
PM Justifies Note Ban, But Skips Mentioning Deaths
Speaking on demonetisation in Parliament for the first time, Prime Minister Narendra Modi on Tuesday justified the November 8 move, saying it was made at the right time, but he did not make any comment on the deaths caused by the note ban despite opposition members raising the issue.....
Dry ATMs Rebut Jaitley's Claim Of Swift Recovery Post Note Ban
Despite the claim of Union Finance Minister Arun Jaitley that printing of new money was done efficiently after the November note ban and things were "normalised" in a few weeks, on Friday many ATMs here were found gasping for cash.....
Rahul Gandhi In Gujarat: Narendra Modi Helped Convert Black Money Into White
Congress Vice President Rahul Gandhi on Wednesday accused Prime Minister Narendra Modi of helping hoarders of black money to convert it into white money with his "unilateral and whimsical" demonetization.....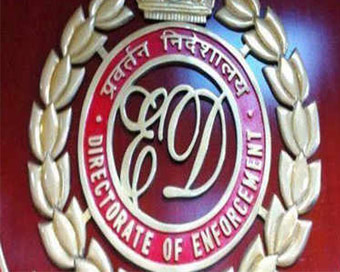 ED Arrests AgustaWestland Co-accused Gautam Khaitan In Money Laundering Case
The Enforcement Directorate (ED) has arrested lawyer Gautam Khaitan, a co-accused in the AgustaWestland VVIP chopper deal case, in a fresh money laundering case, agency officials said on Saturday. ....
Modi's New Year-eve Sops To Cost Over Rs 3,500 Crore To Economy
Prime Minister Narendra Modi's announcements on the New Year's Eve, including sops in housing, agriculture and for pregnant women, will cost the economy a total of over Rs 3,500 crore annually, a State Bank of India report said on Tuesday.....
RBI Hikes ATM Withdrawal Limit To Rs 10,000, Current Account Withdrawal Limits
The RBI on Monday hiked the daily ATM withdrawal limit from Rs 4,500 to Rs 10,000 and doubled the weekly Current Account withdrawal limit to Rs 1 lakh.....
Urjit Patel Asks Staff To 'zealously Guard' RBI Reputation
Following deep concern expressed by RBI employee unions over alleged government interference in the affairs of the central bank and opposition protests on the issue earlier this week, RBI Governor Urjit Patel has asked staff members to "zealously guard" the integrity of the institution.....
Demonetisation, A Right Decision At Right Time : PM Modi
Prime Minister Narendra Modi on Tuesday strongly defended his government's decision to ban high value currency notes, saying it was the right step taken at the right time to rid the Indian economy of tax evasion and black money.....