Tag: apology
Rajya Sabha Adjourned For The Day Amid Ruckus
The Rajya Sabha was adjourned for the day on Wednesday amid sloganeering by Congress members demanding an apology from Prime Minister Narendra Modi for his remarks against his predecessor Manmohan Singh.....
Delhi Government Employees Demand Action Against Kejriwal, Sisodia
The Delhi Government Employees Joint Forum on Monday alleged that Chief Minister Arvind Kejriwal and Deputy Chief Minister Manish Sisodia were part of a conspiracy that led to an alleged attack on Chief Secretary Anshu Prakash by two AAP MLAs and called for action against them.....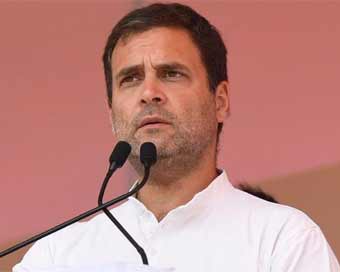 Rahul Apologises To SC For 'chowkidar' Goof-up
Congress President Rahul Gandhi on Wednesday in an affidavit tendered his "unconditional apology" to the Supreme Court for "unintentionally" linking the top court in the Rafale review plea to his party's political slogan "cowkidar chor hai" aimed at Prime Minister Narendra Modi.....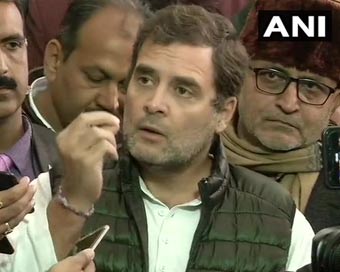 'Rape In India': No Question Of Apology: Rahul
Former Congress President Rahul Gandhi on Friday refused to apologise over his "rape in India" remark during an election rally in Jharkhand and hit out at the government saying this was "merely an excuse" for them to divert attention from the main issue.....
Gaikwad Issue Echoes In LS; Sena Threatens To Boycott NDA Meet
As Shiv Sena MP Ravindra Gaikwad on Thursday apologised in the Lok Sabha for the assault on an airline staffer but defended himself, an ugly situation arose as two Union Ministers got involved in heated exchanges and almost came to blows.....
Rajya Sabha Impasse Ends Over Narendra Modi Remarks
The week-long impasse in the Rajya Sabha over Narendra Modi's attack against his predecessor Manmohan Singh during the Gujarat polls ended on Wednesday with the government making a climbdown saying the Prime Minister did not question Singh's commitment to the nation. ....
BJP Seeks Rahul's Apology After Zuckerberg Accepts Data Theft
The BJP on Wednesday sought an apology from Congress President Rahul Gandhi and asked him to ensure not to "manipulate" voters and "divide" the society in view of allegations of data theft by political consultancy firm Cambridge Analytica (CA).....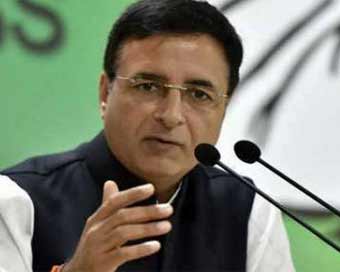 Congress Seeks Modi's Apology For Remarks On Rahul
The Congress party has sought Prime Minister Narendra Modi's apology for his remarks over party chief Rahul Gandhi choosing to contest also from Wayanad in Kerala as his second seat apparently because the Congress is "scared" that Hindus will punish them for "Hindu terror" remarks and therefore running away to minority-dominated seat.....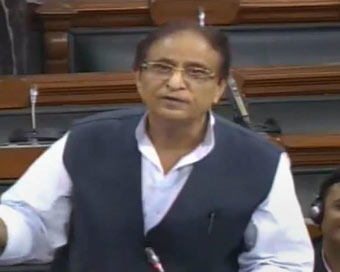 Objectionable Comment: LS MPs Seek Action Against Azam Khan
The Lok Sabha members on Friday unanimously condemned Samajwadi Party MP Azam Khan's objectionable comment against BJP MP Rama Devi and demanded "exemplary" action against him. The Speaker has assured to take a decision in the matter soon.....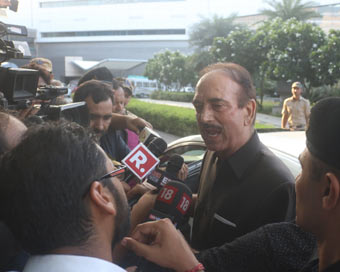 Azad Demands Apology From Modi, Shah
Senior Congress leader Ghulam Nabi Azad on Thursday returned to Delhi after he was stopped at the Srinagar airport and slammed Prime Minister Narendra Modi and Union Home Minister Amit Shah for destroying the identity of Jammu and Kashmir by revoking Article 370 and demanded an apology from them.....