Tag: World Cup
Modi Congratulates Women's Cricket Team
Prime Minister Narendra Modi has congratulated the Indian Women Cricket team for showing shown remarkable tenacity and skill through the World Cup.....
Women Cricket Team Won Nation's Hearts: Modi
Prime Minister Narendra Modi on Sunday praised the Indian women's cricket team, saying it had captivated the country despite losing the World Cup final.....
India Were So Emotional After Scoring They Forgot To Defend: FIFA Official
FIFA head of coaching and player development Branimir Ujevic on Sunday empathised with the Indian team saying they were so emotional after scoring their only goal of the U-17 World Cup against Colombia that they wanted to break into the stands and celebrate with the fans.....
U-19 WC: India Thrash Pakistan To Enter Final
India produced an all-round performance with the bat and ball to thrash arch-rivals Pakistan by 203 runs in the semi-final at the Hagley Oval here on Tuesday and enter the U-19 World Cup final.....
FIFA World Cup: Spirited Switzerland Hold Off-colour Brazil
Switzerland came up with a gritty, fighting performance to hold title contenders Brazil 1-1 in a Group E match of the FIFA World Cup here on Sunday. ....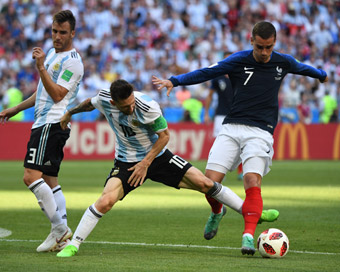 World Cup: France In Quarter-finals, Pip Argentina 4-3
France pipped Argentina 4-3 to enter the quarter-finals of the 2018 FIFA World Cup here on Saturday.....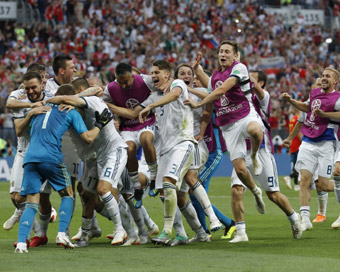 World Cup: Russia Edge Out Spain To Enter QF
Hosts Russia stunned pre-tournament favourites Spain 4-3 (1-1) via penalty shootouts here on Sunday to enter the quarter-finals of the FIFA World Cup 2018.....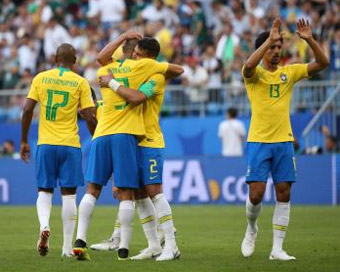 Brazil Defeat Mexico To Enter FIFA World Cup Quarters
Brazil's talisman Neymar scored one and assisted another in the second-half as the five-time world champions defeated Mexico 2-0 here on Monday to enter the FIFA World Cup quarter-finals.....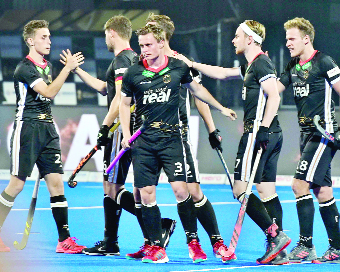 2018 Hockey WC: Germany Thrash Netherlands To Top Pool D
Germany thrashed fellow European heavyweights Netherlands 4-1 in a completely one-sided Pool D affair to confirm a quarter-final spot at the ongoing 2018 Hockey World Cup at the Kalinga Stadium here on Wednesday.....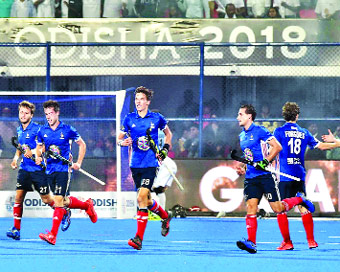 France Upset Argentina; Knock Spain Out Of Hockey World Cup
The result meant Spain were knocked out of the World Cup after finishing last in the pool. Spain played out a 2-2 draw with New Zealand earlier in the day at the Kalinga Stadium here.....
Samay
Tweets by @sahara_samay