Tag: Vijender
EVM Motherboards Can Be Changed In 90 Seconds: Kejriwal
Delhi Chief Minister Arvind Kejriwal on Tuesday dared the Election Commission to give EVMs to the AAP which he said will change their motherboards in 90 seconds.....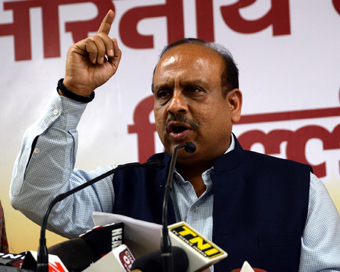 Delhi BJP Leader Vijender Gupta's Wife Robbed
The Delhi Police have received a complaint from Leader of the Opposition in Delhi Assembly and BJP leader Vijender Gupta's wife who has alleged that she was robbed at Mandi House in Lutyen's Delhi on Monday.....
Top Sports Stars Express Support For BSF Soldier
A host of prominent sportspersons on Tuesday came out in support of Border Security Force (BSF) soldier Tej Bahadur Yadav over his allegations of poor quality of food served to personnel on the border and corruption among high-ranking officers. Yadav, a constable in the 29th battalion, had posted several videos on social networking platform Facebook showing visuals of poor quality of food provided to BSF soldiers on the Indo-Pakistan border. He had alleged that BSF officers siphon off food supplies provided by the government.....
Vijender, Satpal Felicitated At DSJA Annual Awards
Beijing Olympics bronze medallist boxer Vijender Singh was on Thursday adjudged the Sportsperson of the Year by the Delhi Sports Journalists Association (DSJA), which celebrated its annual awards function here. ....
After Vijender, Akhil, IOS Signs 13 More For Pro Boxing
After signing big names like Beijing Olympians Vijender Singh, Akhil Kumar and Jitender Kumar, IOS Boxing Promotions on Tuesday announced the signing of 13 more pugilists.....
Video:BJP Leader Alleges Multi-crore Scam Against AAP Minister, Marshalled Out
Opposition leader Vijender Gupta was on Tuesday marshalled out of the Delhi Assembly after he created a ruckus raising corruption allegations against the ruling AAP and Chief Minister Arvind Kejriwal during the one-day special session.....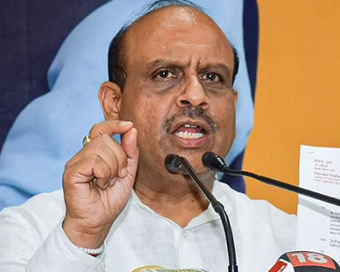 Delhi Court Summons BJP MLA Vijender Gupta In Defamation Case
A Delhi Court on Monday summoned Bharatiya Janata Party MLA from Rohini constituency, Vijender Gupta, in a defamation case filed by Delhi Minister and AAP leader Kailash Gahlot. ....
Showing 1 to 7 of 7 (1 Pages)