Tag: Vietnam
Global Software Giants From India In 5-10 Years: Pichai
Google CEO Sundar Pichai on Thursday expressed confidence that big global software companies will start emerging from India in the next five to 10 years.....
Malaysia Charges Two Women With Kim's Murder
Two Asian women arrested on suspicion of assassinating the half-brother of North Korean leader Kim Jong-un were indicted here on Wednesday, prosecutors said. ....
Vietnam President Accorded Ceremonial Welcome, Sushma Swaraj Calls On Vietnam President
External Affairs Minister called on visiting Vietnam President Tran Dai Quang and discsueed ways to further deepen the bilateral relationship.....
India, Vietnam To Work For Open, Prosperous Indo-Pacific Region
In what can be seen as a strong signal to China, India and Vietnam on Saturday agreed to work for an independent, open and prosperous Indo-Pacific region as the two sides signed three agreements, including one on enhancing bilateral economy and trade.....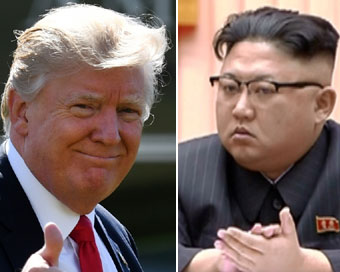 Second Trump-Kim Summit Likely To Be Held In Vietnam
The second summit between US President Donald Trump and North Korean leader Kim Jong-un is expected to take place in Vietnam, with three candidate cities being under consideration, the US media reported on Sunday.....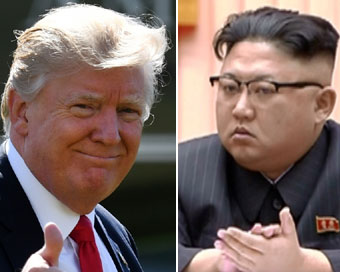 Trump To Meet Kim In Hanoi On Feb 27-28
US President Donald Trump has announced that he will meet North Korean leader Kim Jong-un in Hanoi, Vietnam, on February 27 and 28, for their second high-stakes summit meeting intended to eliminate a potential nuclear threat.....
China See Surge In Tourist Numbers
China witnessed a surge in tourist numbers on Friday, the first day of the week-long Lunar New Year holiday, official data showed on Saturday.....
Apparel Industry Key To Creating Jobs, Pushing Exports: Economic Survey
The Economic Survey for 2016-17 tabled by Finance Minister Arun Jaitley in parliament on Tuesday said that apparel, leather and footware industries have enormous potential for creating jobs as well as for exports.....
Malaysia Plans Measures To Attract More Indian Tourists
Concerned over Malaysia losing Indian tourists to other South-East Asian countries in recent years, the Malaysian government has come up with certain measures to check the fall in numbers and plans to make further investment to attract more tourists. ....
CLMV Countries Invited To Partner In Make In India: Nirmala Sitharaman
Union Minister of State for Commerce and Industry Nirmala Sitharaman on Monday invited both governments and business communities of CLMV countrie --Cambodia, Lao PDR, Myanmar and Vietnam -- to actively partner in India's 'Make in India' programme.....