Tag: United Nations
US Initiates New Move At UN To Impose Sanctions On Azhar
After several attempts to impose sanctions on Jaish-e-Mohammad (JeM) chief Masood Azhar were blocked by China, the US has initiated a new effort for UN action against the terrorist leader that would force Beijing to take a public stand in the Security Council.....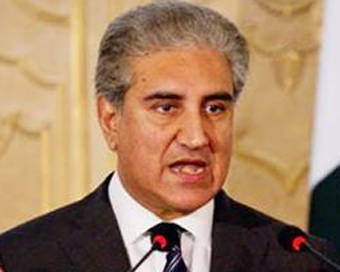 Pak To Now Raise Kashmir At UN Human Rights Council
After failing to get any support from the UN Security Council or the US, Pakistan is now seeking to raise the Kashmir issue at the United Nations Human Rights Council (UNHRC).....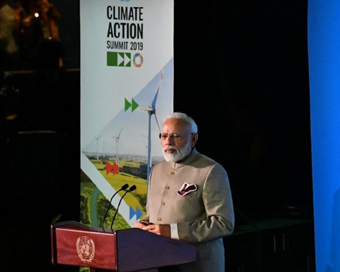 World Not Doing Enough On Climate Change, Warns Modi
Warning that world is not doing to fight climate change, Prime Minister Narendra Modi announced on Monday an ambitious multi-pronged plan against global warming.....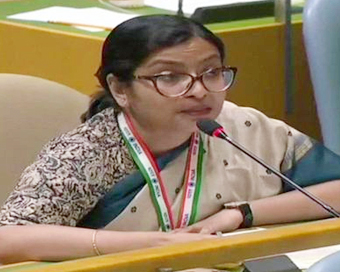 India Hits Back At Imran For UNGA 'hate Speech'
India has hit back at Pakistan Prime Minister Imran Khan's UNGA address, saying his speech bordered on crudeness and while Islamabad has "ventured to upstream terrorism and downstream hate speech, New Delhi was going ahead with mainstreaming development in Jammu and Kashmir".....
'India's Bid For UN Ban On Masood Azhar 'politically Motivated'
Pakistan on Sunday slammed India's bid to have Jaish-e-Mohammad (JeM) chief Masood Azhar banned by the United Nations as a "politically motivated proposal" aimed at "masking its own terrorist activities in Pakistan", the media reported.....
Representatives From 5 Countries In India To Watch Uttarakhand Polls
Representatives from five countries have arrived in India to witness the assembly elections in Uttarakhand slated for Wednesday, the Election Commission said on Tuesday.....
My Assets Will Be Shared Equally Between Son, Daughter: Amitabh Bachchan
Megastar Amitabh Bachchan, who has always rooted for gender equality, says after his assets will be shared equally between his son Abhishek and daughter Shweta. ....
Masood Azhar, Three Others 'proclaimed Offenders' In Pathankot Case
Jaish-e-Mohammed (JeM) chief Masood Azhar and three others were on Thursday declared 'Proclaimed Offenders' in the Pathankot airbase attack case by a special court in Mohali town of Punjab.....
26 Somali Refugees Killed In Yemen Airstrike
At least 26 Somali refugees were killed, including women and children, as their boat was hit by an airstrike near Yemen's Mandeb Strait, security officials said on Friday.....
India Ranks 122nd In Happiness Index
India ranked 122nd, behind terror-riven Pakistan and poorest-of-poor Nepal in the global list of the happiest countries, according to a United Nations report released on Monday.....