Tag: United Nations
Pakistan Raises Kashmir At UN, Attacks India
Using a two-pronged tactic in the Human Rights Council, Pakistan has raised the Kashmir issue while speaking on behalf of the Organisation of Islamic Cooperation (OIC) and then for itself.....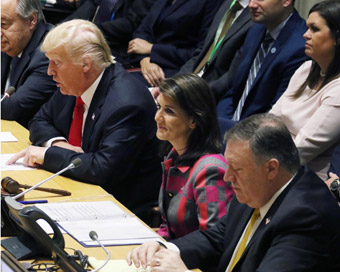 Nikki Haley, First Indian-American On US Cabinet, Resigns
Nikki Haley, the first Indian-American to serve on the United States cabinet and the highest profile woman and non-white in the current administration, has resigned her position as the Permanent Representative to the UN, she and President Donald Trump announced on Tuesday.....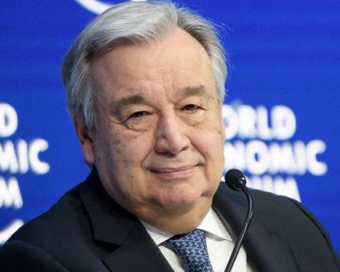 UN Urges India, Pakistan To Defuse Tensions
UN Secretary General Antonio Guterres on Tuesday called on India and Pakistan to exercise "maximum restraint" and offered to mediate in the face of rising tensions following the attack at Pulwama in Jammu and Kashmir that claimed the lives of 40 CRPF troopers.....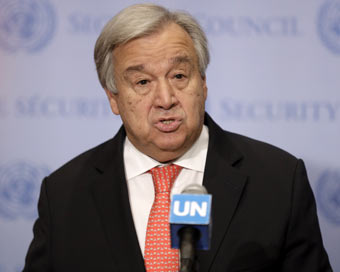 Don't Change Kashmir Status, UN Chief To Both Sides
United Nations Secretary General Antonio Guterres came out on Thursday against changing the status of Jammu and Kashmir and backed Security Council resolutions, of which the main one requires Pakistan to withdraw all its nationals from Kashmir.....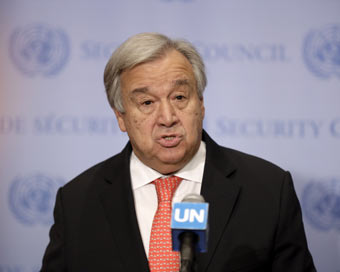 'Guterres Likely To Raise Kashmir At UNGA Discussions'
Secretary-General Antonio Guterres may use the opportunity of the General Assembly discussions to raise the Kashmir issue, his spokesperson Stephane Dujarric said on Thursday.....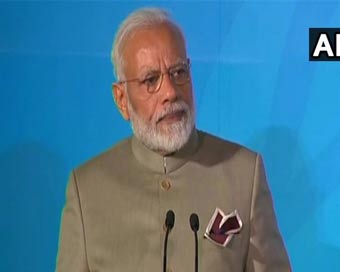 Anti-terrorism Measures Should Not Be Politicised: Modi
Prime Minister Narendra Modi has urged nations not to politicise anti-terrorism measures like the listing of militants for UN sanctions or imposing financial restrictions on countries involved in financing terrorism.....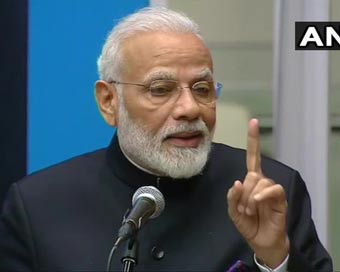 Gandhi Extended Meaning Of Democracy To True Independence: Modi
Prime Minister Narendra Modi has said that Mahatma Gandhi extended the meaning of democracy beyond elections to people power that makes citizens free from dependence on governments.....
Now European Think Tank Slams Al Hussein's Report On Kashmir
The UNCHR report on Kashmir continues to be denounced by various world bodies. A Europe based think tank has raised strong objections to the 49-page report on Jammu and Kashmir prepared by the Office of the United Nations High Commissioner for Human Rights (OHCHR). ....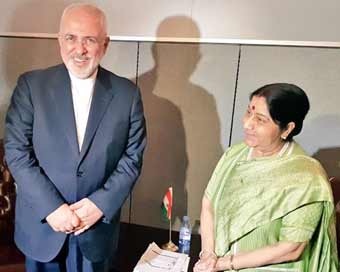 Sushma Swaraj, Iran Foreign Minister Discuss US Sanctions Against Tehran
External Affairs Minister Sushma Swaraj and Iranian Foreign Minister Mohammad Javad Zarif discussed US sanctions against Tehran amidst American President Donald Trump issuing dire warnings at the Security Council against violating the embargo.....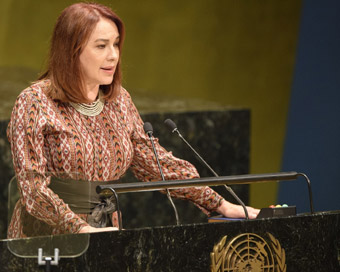 Gandhi's Message Relevant To Resolving World Crises: UNGA President
Gandhi's name and image evoke the "concepts of peace, restraint and passivity, even in the face of violence and extremism" as the world faces both challenges and hopes, General Assembly President Maria Fernanda Espinosa said on Tuesday.....