Tag: Union Budget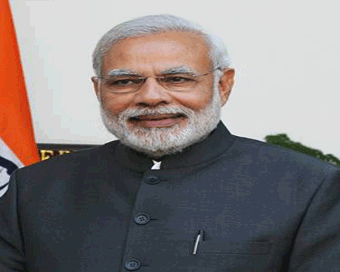 Demonetisation Paves Way For Cut In Corporate Tax: CII
Demonetisation of high value currency notes has paved the way for cutting corporate income tax in the forthcoming union budget 2017-18, industry chamber said on Sunday.....
Opposition Meets EC, Demands Budget After State Polls
Several opposition parties on Thursday approached the Election Commission seeking the Union Budget be deferred after March 8, until the assembly polls got over in five states.....
SC Refuses 'urgent' Plea On Deferring Budget
The Supreme Court on Friday refused an urgent hearing on a plea seeking that the Union Budget for 2017-18 be deferred till April.....
Cabinet Approves Varishtha Pension Bima Yojana
The Union Cabinet on Tuesday gave post-facto approval for the Varishtha Pension Bima Yojana 2017 (VPBY-2017) as part of financial inclusion and social security programmes.....
Budget Should Be Investment, Consumption-oriented: SBI Chairman
Allocation of money for infrastructure, capital infusion, activation of the new laws are the major expectations of the banking sector from the union budget 2017, said State Bank of India (SBI) Chairman Arundhati Bhattacharya on Monday.....
Budget Session Of Parliament Begins
The budget session of Parliament began with President Pranab Mukherjee's addressed to members of both the houses.....
Economic Survey Projects Decline In Industrial Sector Output
The Economic Survey 2016-17 tabled in Parliament on Tuesday by Union Finance Minister Arun Jaitley projected a decline in industrial sector output during 2016-17.....
Survey Advocates Lower Taxes, Quick Remonetisation For Faster Growth
A day ahead of the tabling of India's budget for next fiscal, the latest edition of Economic Survey has called for lowering tax rates and stamp duties, quick adoption of goods and services tax and a check on over-zealous tax administration to restore higher growth.....
Budget 2017-18: Is It A Robinhood Budget?
Take it from the rich and distribute it among the poor--The Union Budget 2017-18 presented by Finance Minister Arun Jaitley in the Parliament on Wednesday is more or less on these lines....
Rs One Lakh Crore For Railway Safety Fund: Jaitley
Union Finance Minister Arun Jaitley on Wednesday announced creation of a Railway Safety Fund of Rs one lakh crore over a period of five years.....