Tag: US Defence Secretary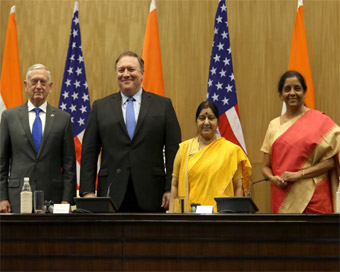 Pakistan Says India-US Statement Violates Diplomatic Norms
Pakistan on Thursday took "strong exception to the unwarranted reference" against it in the joint statement issued following the 2+2 India-US dialogue in New Delhi last week.....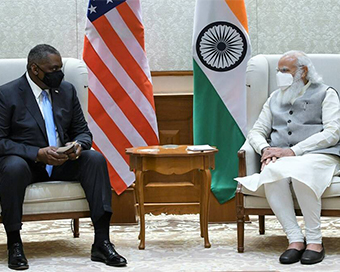 PM Narendra Modi Meets US Defence Secretary Lloyd Austin; Stresses Commitment To Partnership
Prime Minister Narendra Modi has met with US Defence Secretary Lloyd Austin and stressed the commitment to the strategic partnership between the two countries amid rising tensions in the region and around the world with China. ....
NSA Doval Meets U.S. Defence Secy, Reaffirms Indo-U.S. Ties In Defence Cooperation
National Security Advisor Ajit Doval met United States Defense Secretary Jim Mattis at the Pentagon to discuss the importance of the U.S.-India relationship and the role of both nations in cooperating to uphold international laws and principles.....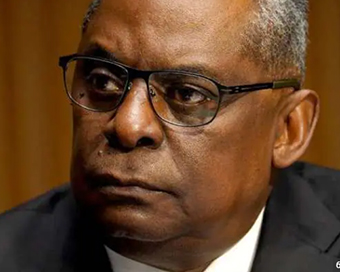 US Defence Secretary To Visit India To Discuss Partnership
On the heels of the Quad summit, US Defence Secretary Lloyd Austin will visit India next week to meet Defence Minister Rajnath Singh as Washington focuses on China as an emerging threat, according to a Pentagon official. ....
Showing 1 to 4 of 4 (1 Pages)