Tag: UN Security Council
UNSC To Meet Over North Korea Missile Test
The UN Security Council will assemble on Monday for emergency consultations on North Koreas successful ballistic missile test after Japan, South Korea and the US called for an urgent meeting, diplomats said.....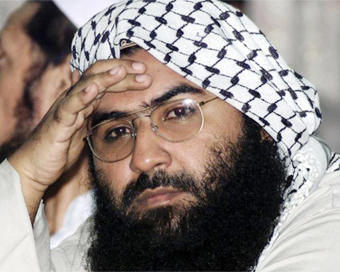 Jaish Chief Azhar Declared Global Terrorist, India Hails Move
In a huge diplomatic victory for India and a blow to Pakistan, the UN Security Council on Wednesday declared Jaish-e-Mohammad (JeM) chief Masood Azhar as a global terrorist, a move that was being blocked by China for nearly 10 years.....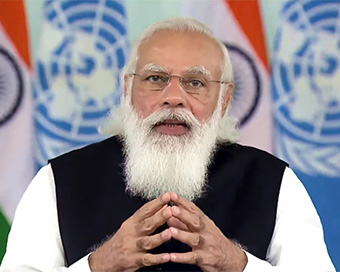 PM Narendra Modi's Five Principles For Maritime Safety Get Backing At UNSC Meet
India's Prime Minister Narendra Modi on Monday proposed five basic principles for a holistic approach to maritime security that holds the "key to the planet's future" and the UN Security Council, in a show of support, adopted India's Presidential Statement reflecting them.....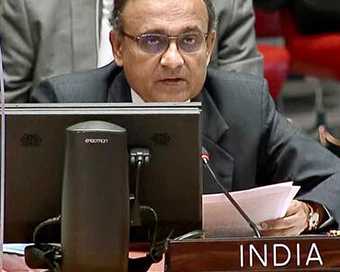 India Warns Of 'major Crisis' As Russia Starts 'special Military Operations' In Ukraine
As Russian President Vladimir Putin announced "special military operations" in Ukraine even as the UN Security Council was meeting in a late-night emergency session, India warned of a looming major crisis. ....
India Takes Up Masood Azhar Issue With China Again
With the US moving the UN to put Pathankot attack mastermind and chief of the Pakistan-based terror outfit Jaish-e-Mohamed, Masood Azhar, on the list of international terrorists, India has again taken up the matter with China, a senior official said on Tuesday.....
Taliban Threatens More Violence After US Rejects Talks
The Taliban on Tuesday threatened the US with more violence and bloodshed after Washington ruled out peace talks with the rebels for unleashing a wave of carnage on Afghanistan. ....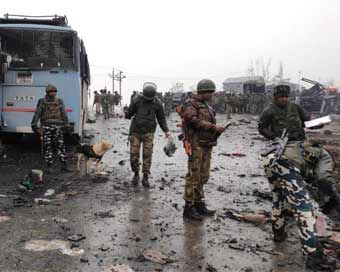 UN Security Council Condemns Pulwama Terror Attack
The Security Council in a show of unanimity on Thursday condemned in the "strongest terms" suicide bombing in Pulwama that killed 40 Indian security personnel and named the Jaish-e-Mohammad's (JeM).....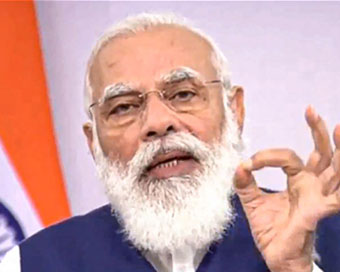 'For How Long Will India Be Kept Out Of UN's Decision-making Structures': PM Modi At UNGA Session
Prime Minister Narendra Modi on Saturday, at the United Nations General Assembly's 75th session, advocated institutional reforms of the international organisation and inclusion of India in its Security Council. ....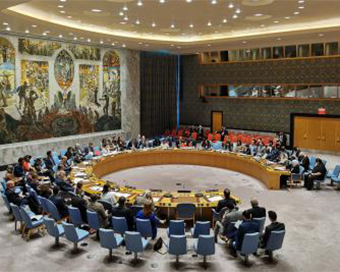 India Votes In UNSC For West-sponsored Resolution On Syria, Abstains On Russian Motion
India has voted for a UN Security Council resolution sponsored by Western countries on continuing a passage for aid to reach parts of the war-torn Syria and abstained on a counter-motion proposed by Russia, both of which failed to pass because of vetoes.....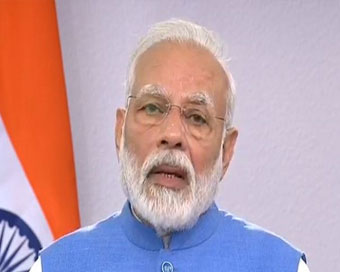 Will Work To Promote Global Peace: Modi On India's Entry To UNSC
Hours after India was elected to the UN Security Council with an overwhelming majority, Prime Minister Narendra Modi said he was grateful to the support shown by the global community and added that India will work to promote global peace, security, resilience and equity.....