Tag: Twitter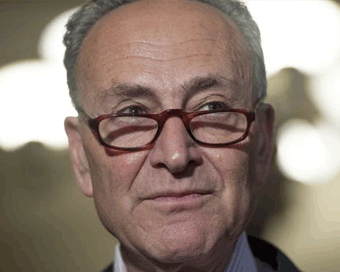 US Can't Afford 'Twitter Presidency': Senate Democrats
Democratic leader in the Senate Chuck Schumer has slammed President-elect Donald Trump for his twitter habit, claiming the US cannot afford "Twitter presidency" on the first day of the 115th session of the Congress.....
Rahul Gandhi Condemns Alwar Lynching Incident
Congress Vice-President Rahul Gandhi on Thursday condemned the alleged lynching of a man by cow vigilantes in Alwar, saying "when government abdicates responsibility and allows lynch mobs to rule, tragedies of immense proportion follow".....
PM Narendra Modi Greets Nation On Hanuman Jayanti
Prime Minister Narendra Modi on Tuesday greeted the nation on the occasion of Hanuman Jayanti.....
Megastar Amitabh Bachchan Gets 30 Million Twitter Followers
Megastar Amitabh Bachchan, the most followed Indian actor on Twitter, now has a fan following of 30 million on the micro-blogging platform.....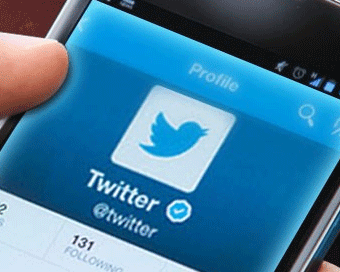 Twitter Rolls Out 280 Character Limit To All Users
After running a successful trial with few users, Twitter has finally rolled out its new 280 character limit virtually for all users.....
Big B Threatens To Quit Twitter After Losing Followers
Megastar Amitabh Bachchan has threatened to quit Twitter, accusing the micro-blogging website of reducing his followers. ....
Bug Found, Twitter Asks 336mn Users To Change Password
It is time to change your Twitter password now as the micro-blogging platform has asked its 336 million users to do so across its services after it discovered a bug that stored passwords in plain text in an internal system.....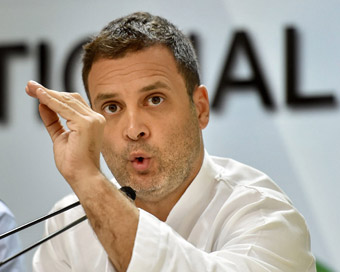 Truth Needs To Be Told For Change: Rahul On MeToo
Speaking on the MeToo movement, Congress President Rahul Gandhi on Friday said the truth needs to be told loud and clear in order to bring a change.....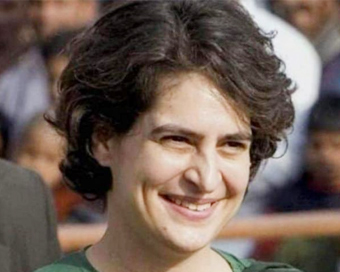 Priyanka Gandhi Vadra Makes Twitter Debut
Congress General Secretary Priyanka Gandhi Vadra on Monday made her debut on social media with a verified profile on Twitter and very soon amassed over 22,000 followers.....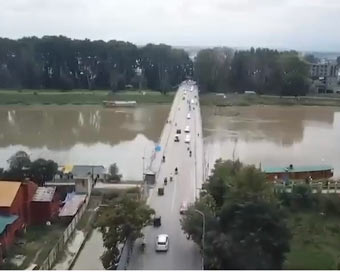 J&K Cop Posts Video Of Bustling Kashmir Streets Ahead Of Eid
Contrary to Western media reports about turmoil in the Kashmir Valley in reaction to the withdrawal of special category status to Jammu and Kashmir, a local cop posted a video clip on Twitter on Saturday showing normalcy in most districts of the valley.....