Tag: Trivendra Singh Rawat
RSS-activist Trivendra To Take Oath As Uttarakhand CM With 9 Ministers
Long-time Rashtriya Swayamsevak Sangh (RSS) activist Trivendra Singh Rawat will take oath as the Chief Minister of Uttarakhand along with nine other ministers here later Saturday.....
Rawat Elected BJP Legislature Party Leader In Uttarakhand
Trivendra Singh Rawat was on Friday elected leader of the BJP Legislature Party in Uttarakhand. He will take oath as Chief Minister on Saturday.....
No Ban On Release Of 'Padmavat' In UP, Uttarakhand
Despite threats by the Karni Sena to disrupt the release of Sanjay Leela Bhansali's period saga "Padmavat" on January 25, the Uttar Pradesh government has not issued any orders in this regard, as of now.....
New Uttarakhand CM: An RSS Activist Once Named In A Scam
New Uttarakhand Chief Minister Trivendra Singh Rawat, a long-time RSS loyalist, once named in a multi-crore rupee agricultural scam, is known for his administrative and organisational skills -- a trait that may have given him an edge over other BJP heavyweights to be chosen for the top post in the hill state. ....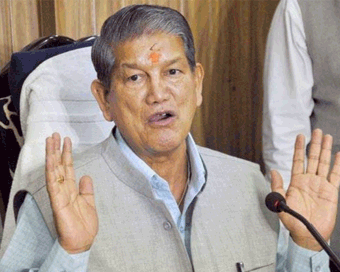 Uttarakhand To Drop 'political' Cases Against BJP Leaders
Political cases slapped on BJP leaders by the former Congress dispensation in Uttarakhand will be withdrawn by the new Trivendra Singh Rawat-led government, an official said on Saturday.....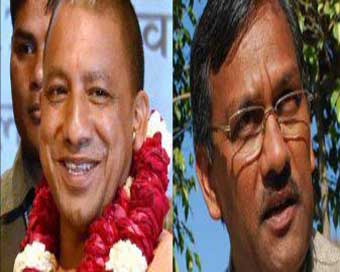 Uttarakhand CM Meets Adityanath, Discusses Long-pending Issues
Uttarakhand Chief Minister Trivendra Singh Rawat called on his Uttar Pradesh counterpart Yogi Adityanath here on Monday - in the first meeting between the two BJP leaders. ....
Uttarakhand BJP's Executive Meet To Be Held In Nainital
The state executive meeting of the ruling Bharatiya Janata Party (BJP) will be held on April 23-24 in Nainital, a party leader announced on Monday.....
Uttarakhand CM Wields The Broom, Cleans Up Ghats
Uttarakhand Chief Minister Trivendra Singh Rawat on Wednesday wielded the broom and began cleanliness work at the Kedar Ghat and many other lanes adjoining Yttarkashi's Vishwanath temple.....
Modi Offers Prayers At Kedarnath Temple
Prime Minister Narendra Modi was one of the first to offer prayers at the fabled Kedarnath temple here as the shrine on Wednesday opened its doors after a six month long winter break.....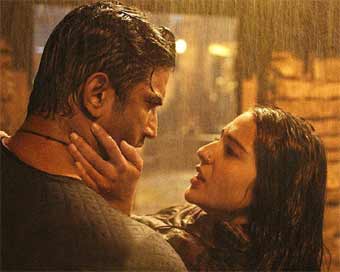 'Kedarnath' Director Urges Uttarakhand Government To Lift 'ban'
"Kedarnath" director Abhishek Kapoor has urged the Uttarakhand government to lift a ban on the movie.....
Showing 1 to 10 of 10 (1 Pages)