Tag: Shivraj Singh Chouhan
Shivraj's Security Man Carries His Shoes In Hand
Madhya Pradesh Chief Minister Shivraj Singh Chouhan is making news again, though for the wrong reason this time: a photograph of one of his security personnel carrying his shoes has gone viral on social media.....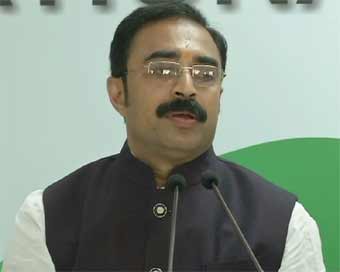 MP CM's Kin Joins Congress
Madhya Pradesh Chief Minister Shivraj Singh Chouhan's brother-in-law Sanjay Singh Masani on Saturday joined the Congress ahead of the Assembly elections in the central state. ....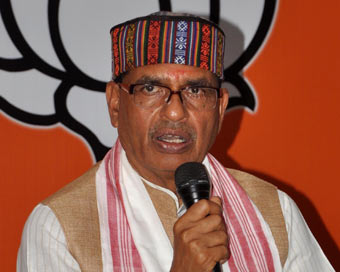 Nehru's Criminal Acts On J&K Undone By Modi: Shivraj
Former Madhya Pradesh Chief Minister Shivraj Singh Chouhan on Monday said that Prime Minister Narendra Modi's decision to revoke the Constitution's Article 370, that granting a special status to Jammu and Kashmir, had corrected the "criminal action" by the country's first prime minister Pt. Jawaharlal Nehru.....
8 Hurt In Blast On MP Train, 3 Terror Suspects Held
In a suspected terror attack, at least eight persons were injured, two of them seriously, in an explosion in a Bhopal-Ujjain passenger train in Shajapur district of Madhya Pradesh on Tuesday, authorities said.....
'Padmavati' Won't Release In MP, Says CM
Filmmaker Sanjay Leela Bhansali's historical drama "Padmavati", which is mired in controversy, will not be released in Madhya Pradesh for "distorting facts", Chief Minister Shivraj Singh Chouhan announced on Monday.....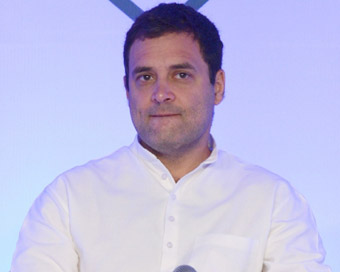 Chouhan's Son Files Defamation Case, Rahul Says He Got Confused
Son of Madhya Pradesh Chief Minister Shivraj Singh Chouhan, Kartikey, on Tuesday filed a defamation case against Rahul Gandhi who linked his name to the Panama papers, but the Congress President clarified he got "confused" due to "scams" in BJP state governments and was referring to the son of Chhattisgarh Chief Minister Raman Singh.....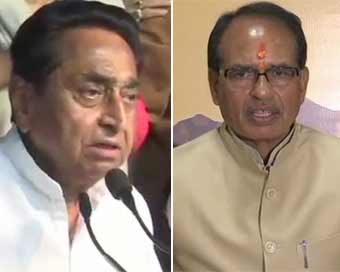 Congress To Form MP Government As Shivraj Resigns
The path for the formation of a Congress government in Madhya Pradesh was cleared with Chief Minister Shivraj Singh Chouhan resigning from the post on Wednesday declaring that the BJP was not going to stake claim.....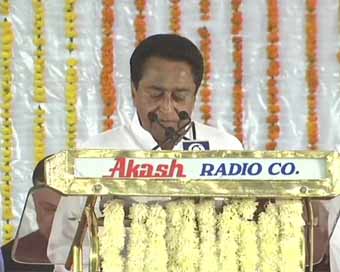 Kamal Nath Sworn In As MP CM Ending 15 Years Of BJP Rule
Senior Congress leader Kamal Nath, who steered his party to victory in Madhya Pradesh, was on Monday sworn in as its 18th Chief Minister, bringing to an end 15 years of BJP rule in the state which had become the saffron party's stronghold.....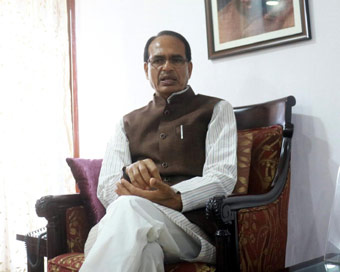 Shivraj, Raman, Vasundhara Appointed BJP Vice Presidents
Former Chief Ministers Shivraj Singh Chouhan, Vasundhara Raje and Raman Singh were on Thursday appointed BJP's national vice presidents, a day ahead of the party's National Council meet here in Delhi.....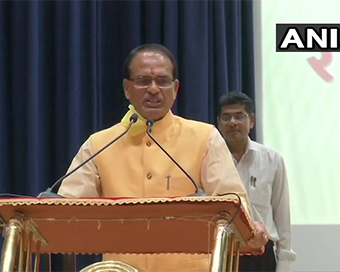 Chouhan Sworn In As Madhya Pradesh CM
Shivraj Singh Chouhan was sworn in as the 32nd Chief Minister of Madhya Pradesh on Monday. Governor Lalji Tandon administered the oath of office and secrecy to him at an austere ceremony. ....