Tag: Sharad Pawar
Pawar, M.M. Joshi, Sangma Conferred Padma Vibhushan
Senior politicians Sharad Pawar, Murli Manohar Joshi and the late P.A. Sangma are among the seven recipients of the Padma Vibhushan award -- India's second-highest civilian honour -- announced on Wednesday.....
President Mukherjee Confers Padma Awards
President Pranab Mukherjee on Thursday conferred the Padma awards at a ceremony held at Rashtrapati Bhavan here.....
Mamata Reaches Delhi, To Meet Pawar, Sonia
West Bengal Chief Minister Mamata Banerjee on Monday reached Delhi where she is expected to meet several opposition leaders including Nationalist Congress Party (NCP) chief Sharad Pawar to discuss ways to take on Narendra Modi government inside and outside the parliament.....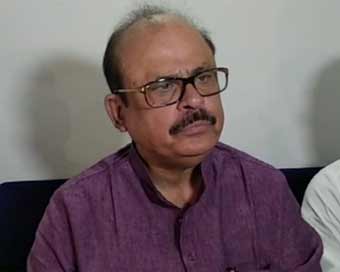 Tariq Anwar Quits NCP, LS After Pawar Praises Modi
Nationalist Congress Party (NCP) General Secretary Tariq Anwar on Friday quit the party and the Lok Sabha, expressing his disagreement with party chief Sharad Pawar who gave a clean chit to Prime Minister Narendra Modi in the Rafale deal.....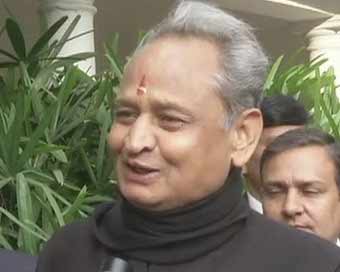 Ashok Gehlot Sworn In As Rajasthan CM, Pilot Deputy CM
Congress leader Gehlot was sworn in on Monday as the 12th Chief Minister of Rajasthan, while the party's state president Sachin Pilot took oath as his deputy at a ceremony here. ....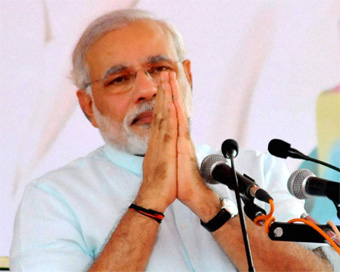 Modi Urges Rahul, Others To Motivate Voters
Prime Minister Narendra Modi on Wednesday urged Congress President Rahul Gandhi, West Bengal Chief Minister Mamata Banerjee and other politicians, sportspersons, actors, business leaders to encourage maximum voter engagement in 2019 general elections in April-May.....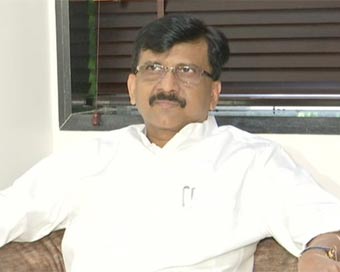 Maharashtra CM Will Be From Shiv Sena, Says Raut
A day after he met Nationalist Congress Party (NCP) chief Sharad Pawar, Shiv Sena leader Sanjay Raut on Friday said that Maharashtra will have a chief minister from his party.....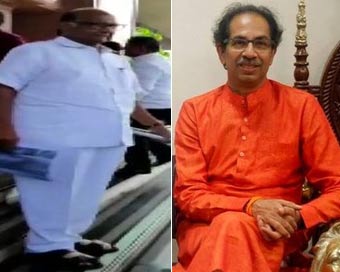 Pawar, Uddhav Meet Over Maharashtra Govt Formation
As the Shiv Sena snapped ties with the BJP-led NDA, party chief Uddhav Thackeray accompanied by his son Aditya called on Nationalist Congress Party President Sharad Pawar here, ostensibly seeking the latter's support to form the government in Maharashtra, here on Monday.....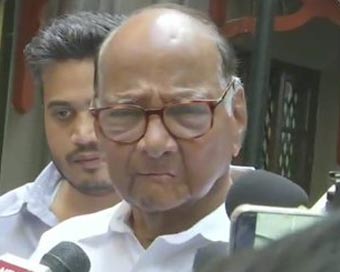 NCP Meets To Discuss Govt Formation In Maharashtra
The Nationalist Congress Party (NCP) President Sharad Pawar, his nephew and former Deputy Chief Minister Ajit Pawar and other senior leaders and Legislators of the party held a crucial meeting here on Tuesday to discuss the government formation issue.....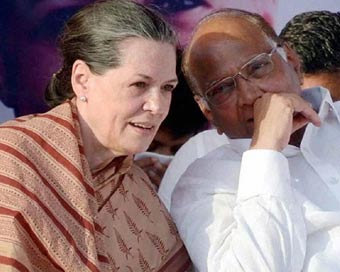 Sonia Speaks To Sharad Pawar, Sends Top Leaders To Mumbai
A day after Maharashtra Governor B.S. Koshyari invited the NCP to form the government in the state, Congress interim President Sonia Gandhi on Tuesday spoke to NCP chief Sharad Pawar to discuss plans to form the government and sent three senior party leaders to Mumbai to hold discussions with him. ....
Samay
Tweets by @sahara_samay