Tag: Sarbananda Sonowal
PM Announces Rs 2,000 Crore To Combat Northeast Floods
PM Narendra Modi on Tuesday announced Rs 2,000 crore for northeastern states to deal with the damage caused by recent floods that killed 76 persons in Assam and affected millions.....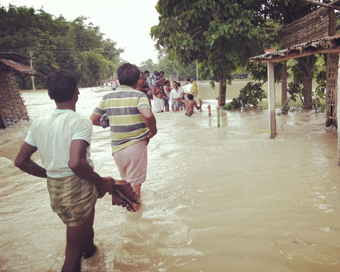 Modi Calls Assam CM, Assures All Help To Tackle Flood Situation
Prime Minister Narendra Modi on Monday spoke to Assam Chief Minister Sarbananda Sonowal over phone and took stock of the ongoing flood situation in the state, where 15 people have been killed in floods and landslides and over 46 lakh have been affected.....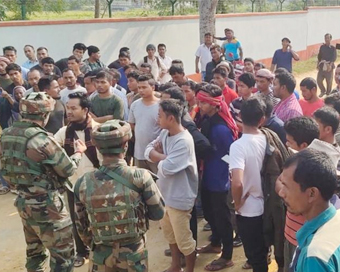 Curfew Relaxed In Dibrugarh, Flag March Continues In Guwahati
An indefinite curfew which was imposed in Assam's Dibrugarh municipal area, was relaxed for five hours on Friday, while the Army and security forces have continued flag marches in Guwahati city, a day after two persons were killed during the violent anti-Citizenship (Amendment) Bill (CAB), 2019 protests. ....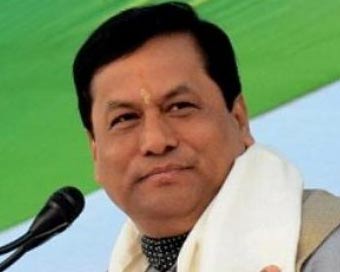 644 Militants Surrender In Assam
As many as 644 militants, belonging to eight banned outfits of Assam, laid down their arms in the presence of Chief Minister Sarbananda Sonowal, here on Thursday.....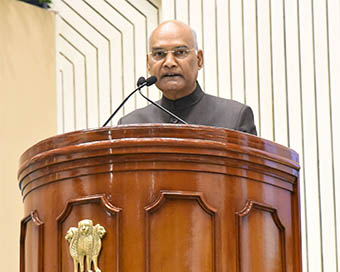 Assam Floods: President Speaks To Assam CM, Expresses Solidarity
President Ram Nath Kovind on Friday spoke to Chief Minister Sarbananda Sonowal over phone on the flood situation in Assam and expressed solidarity with the distressed people of the state. ....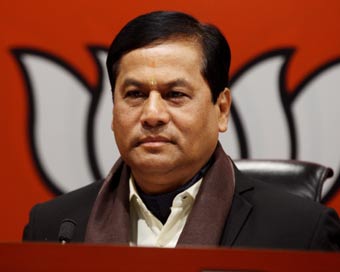 Two Ministers Inducted In Sonowal's Cabinet
Assam Chief Minister Sarbananda Sonowal on Saturday expanded his cabinet by including two more Ministers.....
Sonowal Launches Housing Scheme For Poor
Assam Chief Minister Sarbananda Sonowal on Thursday launched the Pradhan Mantri Awas Yojana (PMAY) to provide a secure house to every rural family.....
Singer Papon Invites Big B To Assam
Assamese singer Papon, who has sung a song on the Brahmaputra river with Amitabh Bachchan, has invited the Bollywood megastar to visit Assam soon. ....
Mukherjee Inaugurates Namami Brahmaputra In Assam
President Pranab Mukherjee on Friday inaugurated the five-day-long Namami Brahmaputra river festival here in Assam. ....
Photos : Assam Celebrates Rongali Bihu
Assam on Friday ushered in celebrations for Rongali Bihu, the state's most colourful festival.....