Tag: Samajwadi Party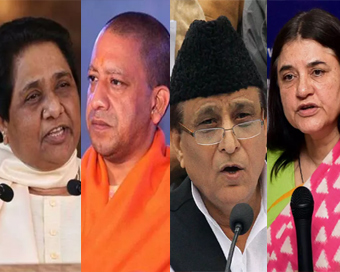 EC Cracks Whip, Bars Yogi, Mayawati, Azam, Maneka
After Bahujan Samaj Party (BSP) chief Mayawati and UP Chief Minister Yogi Adityanath, the Election Commission (EC) on Monday barred Union Minister Maneka Gandhi and Samajwadi Party leader Mohammed Azam Khan from campaigning in the Lok Sabha elections for 48 houres and 72 hours, respectively.....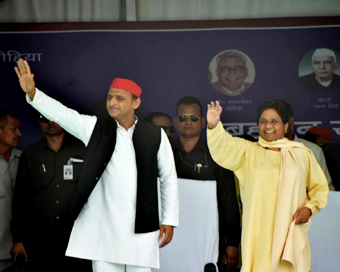 Akhilesh, Mayawati Meet, Assess Post-poll Scenario
Samajwadi Party President Akhilesh Yadav on Monday held a meeting with Bahujan Samaj Party President Mayawati to discuss the political situation in view of the exit polls results.....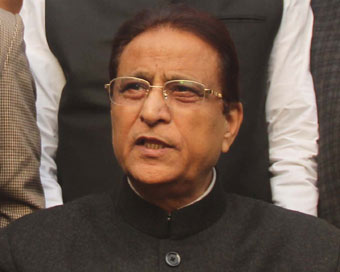 Azam Khan Booked For Stealing Buffalo
Following the cancellation of his anticipatory bail plea, Samajwadi Party MP Azam Khan has now been booked for stealing a buffalo.....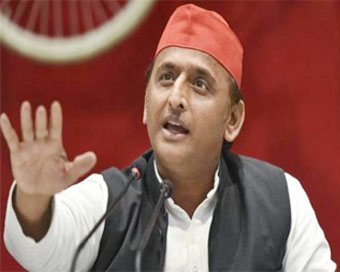 This Is Not Ram Rajya, But Nathuram Rajya: Akhilesh
Samajwadi Party President Akhilesh Yadav said on Thursday that with fake encounters claiming lives almost every day in Uttar Pradesh, the state was facing 'Nathuram'(Godse) Rajya and not 'Ram Rajya'.....
Akhilesh Camp Ousts Mulayam And Shivpal, Sacks Amar Singh
In a coup of sorts, Uttar Pradesh Chief Minister Akhilesh Yadav on Sunday named himself the new head of the Samajwadi Party even as his supporters stormed the party's state headquarters.....
Mulayam-Akhilesh Take Fight Over 'cycle' To EC
Mulayam-Akhilesh,Samajwadi Party,Mulayam Singh Yadav,cycle to EC,Ram Gopal Yadav,Shivpal Singh Yadav....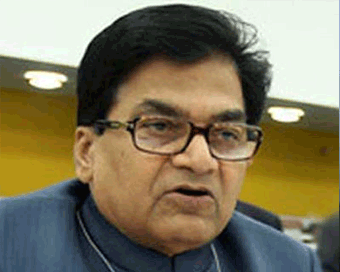 Ram Gopal Yadav At EC To Claim 'cycle'
Uttar Pradesh Chief Minister Akhilesh Yadav's camp on Tuesday met Chief Election Commissioner Nasim Zaidi to stake claim on the Samajwadi Party's election symbol 'cycle'.....
Five States To Vote Between February 4 And March 8
Assembly elections in Uttar Pradesh, Uttarakhand, Goa, Punjab and Manipur will be held between February 4 and March 8, Chief Election Commissioner Nasim Zaidi announced on Wednesday.....
Sacrifice Or Helplessness: What Will Lead To An End Of Infighting In SP?
Intense turmoil within Samajwadi Party may result in anything anytime now…Amar Singh may go or Shivpal Yadav may tow the line. But what is real reason behind the so-called-sacrifices....
After Truce Talks Fail, Akhilesh Camp Submits Affidavit To EC
As attempts to call a truce between warring factions of the ruling Samajwadi Party in Uttar Pradesh again came to naught on Saturday, the faction led by Chief Minister Akhilesh Yadav met Election Commissioner Syed Nasim Ahmad Zaidi.....