Tag: SBI
Budget Should Be Investment, Consumption-oriented: SBI Chairman
Allocation of money for infrastructure, capital infusion, activation of the new laws are the major expectations of the banking sector from the union budget 2017, said State Bank of India (SBI) Chairman Arundhati Bhattacharya on Monday.....
Spell Out MoU Terms For Capital Infusion: AIBEA
The All India Bank Employees' Association (AIBEA) will decide on signing the tripartite MoU with the government and bank management after knowing its contents, a top leader said on Saturday.....
Another Bank Fraud Of Rs 824 Crore Involving Chennai Jeweller
In yet another fraud played on banks, a Chennai-based jeweller Kanishk Gold Pvt Ltd (KGPL) has been accused of defrauding a consortium of 14 banks led by the State Bank of India (SBI) to the tune of Rs 824.15 crore in the form of loans that have now been declared as non-performing asset (NPA).....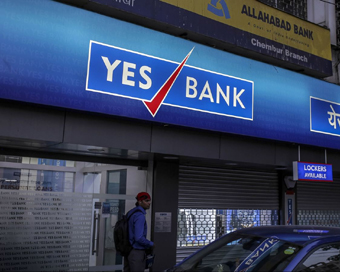 No Negotiations With Yes Bank, Matter Came To Board: SBI
While denying that any negotiations took place to acquire equity in Yes Bank, State Bank of India (SBI) has said that it has given an in-principle approval to explore investment opportunity. ....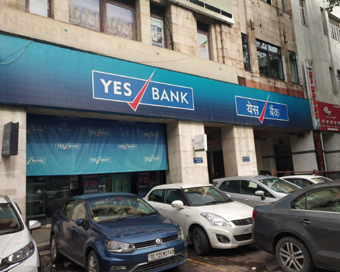 'SBI Need Not Pay More Than Re 1 For Yes Bank Share'
As speculation over a takeover of Yes Bank grows, a research report by Macquarie Capital on Thursday pointed out that State Bank of India and other public sector banks need not pay more than Re 1 for Yes Bank share. ....
RBI Issues Draft Revival Plan For Yes Bank, SBI Keen To Acquire 49% In Troubled Lender
While the SBI has shown interest in investing in troubled private sector lender Yes Bank, the acquirer could hold upto 49 per cent stake in the bank, as per a scheme of reconstruction proposed by the RBI on Friday.....
Mahatma Missing From Rs 2,000 Notes Withdrawn From MP Bank
Out shopping with some money he managed to withdraw from his bank in this Madhya Pradesh district, a farmer was shocked when shopkeepers returned the Rs 2,000 note saying it was a fake since it had no picture of Mahatma Gandhi on it.....
Manmohan, Chidambaram Deny Favouring Mallya
Former Prime Minister Manmohan Singh and former Finance Minister P. Chidambaram on Monday rejected the BJP's allegation that they had favoured industrialist Vijay Mallya in getting loans.....
SBI ATM Dispenses Fake Notes, Culprits Identified
An SBI ATM here dispensed fake 2,000 rupee notes, and police said on Wednesday that they had identified the culprits.....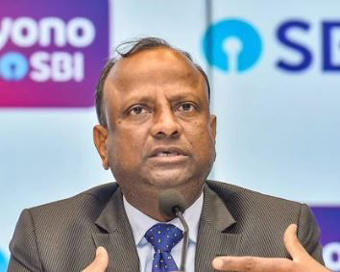 No Need To Panic On Yes Bank: SBI Chairman
SBI chairman Rajnish Kumar on Friday said there is no need to panic on account of developments in the Yes Bank. ....