Tag: Republic Day parade
LIVE: 68th Republic Day Celebrations Begin
The 68th Republic Day celebrations began in the national capital on Thursday, with Abu Dhabi Crown Prince Mohammed bin Zayed Al Nahyan the Chief Guest at the annual parade.....
Soldier's Widow Receives Ashok Chakra
President Pranab Mukherjee posthumously awarded Ashok Chakra to Havildar Hangpan Dada, who was killed near in Jammu and Kashmir in May last year while fighting terrorists.....
Tejas Fighter Debuts At Republic Day Parade
India's Light Combat Aircraft (LCA) Tejas and Airborne Early Warning and Control System (AEW&C) developed indigenously, made their maiden appearance at the Republic Day parade here on Thursday.....
Rahul Gandhi Given Fourth Row Seat At R-Day Parade, Congress Furious
Congress President Rahul Gandhi has been given a fourth row seat to witness the Republic Day parade here on Friday, sparking furious reaction from the party which said it was done in breach of protocol and to "demean" the party and its President.....
Modi Walks On Rajpath, Greets People
Prime Minister Narendra Modi on Friday walked a few paces along the Rajpath to greet the people after the Republic Day parade had ended and waved to the cheering crowd.....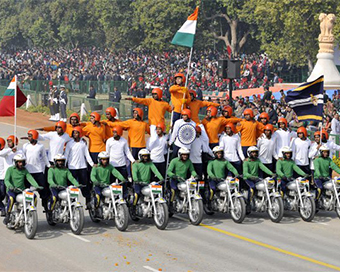 Republic Day Parade To Feature 321 School Kids, 80 Folk Artists
School kids from four Delhi schools and folk artists from Eastern Zonal Cultural Centre, Kolkata will take part in the cultural programme during the Republic Day parade here on January 26. ....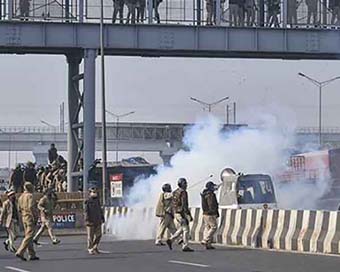 Police Fires Tear-gas Shells On Farmers At Two Places In Delhi
Delhi Police fired tear-gas shells on a section of farmers near Akshardham temple and Sanjay Gandhi Transport Nagar here on Tuesday as they entered Delhi ahead of their planned 'Kisan Gantantra Parade'. ....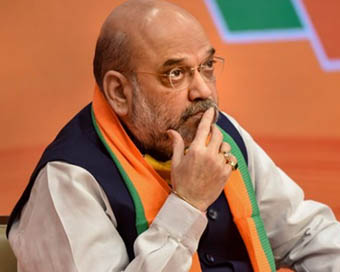 Amit Shah Chairs High-level Meeting At MHA, Directs Deployment Of 15 Paramilitary Companies In Delhi
Union Home Minister Amit Shah on Tuesday held a high-level meeting to discuss the prevailing law and order situation caused due to the chaotic protests by farmers in Delhi. He has directed 15 paramilitary force companies to be deployed in the national capital. ....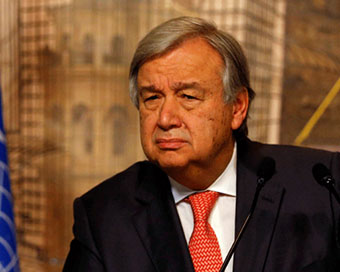 UN Secretary General Guterres Calls For Non-violence, Respecting Peaceful Protests
In reaction to the Republic Day farmer protest developments in Delhi, UN Secretary-General Antonio Guterres has called for non-violence and for respecting peaceful protests. ....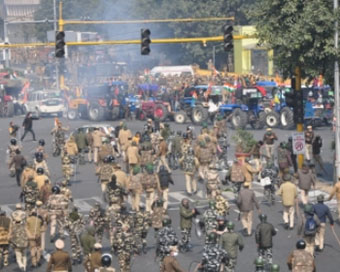 22 FIRs Filed In Delhi Tractor Rally Violence; 86 Cops Injured
A total of 22 FIRs have been filed by the Delhi Police so far in connection with the violence witnessed during a farmers' tractor rally on the Republic Day, officials said on Wednesday. ....