Tag: Reliance Group
India Inc. Welcomes Chandrasekaran As Tata Sons Chairman
India Inc. on Thursday welcomed the appointment of Natarajan Chandrasekaran as the new Executive Chairman of Tata Sons.....
Sitharaman Meets French Counterpart On Boosting Defence Ties
India and France on Friday discussed ways to enhance defence cooperation, as Defence Minister Nirmala Sitharaman met her French counterpart Florence Parly in the national capital.....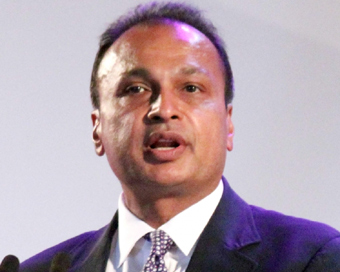 Reliance Group Reaches Agreement With 90% Of Lenders
The Anil Ambani-led Reliance Group has reached an in-principle "standstill understanding" with more than 90 per cent of its lenders, the company said on Sunday.....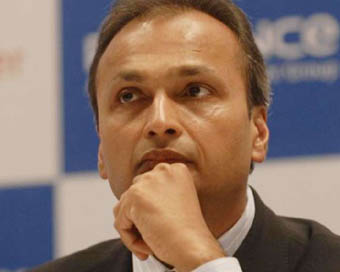 Yes Bank Crisis: ED Summons Anil Ambani
As the Yes Bank probe gathers momentum, the Enforcement Directorate has now decided to summon all the large borrowers who were given loans by the Rana Kapoor-led management. Among the largest borrowers are Reliance Group chairman Anil Ambani, who was been summoned by the agency today.....
Reliance General To Hive Off Retail Health Business
In an attempt to unlock value, Reliance Capital Ltd. on Thursday said its general insurance subsidiary will hive off its retail health insurance business into a stand-alone wholly owned health insurance subsidiary.....
Anil Ambani Inducted On Atlantic Council Advisory Board
Reliance Group Chairman Anil Ambani has been inducted on the international advisory board of global think-tank Atlantic Council that has among its members former US National Security Advisor Zbigniew K. Brzezinski and former Australian Prime Minister Kevin Rudd, the company said on Tuesday.....
RCOM Debt Cut By Rs 25K Cr To Rs 6K Cr By Monetising Assets: Anil Ambani
Reliance Group Chairman Anil Ambani on Tuesday said the company has achieved full resolution of Reliance Communications' (RCOM) debt, reducing it by Rs 25,000 crore to Rs 6,000 crore by monetising assets. ....
Showing 1 to 7 of 7 (1 Pages)