Tag: Rashtriya Janata Dal
Opposition Meets EC, Demands Budget After State Polls
Several opposition parties on Thursday approached the Election Commission seeking the Union Budget be deferred after March 8, until the assembly polls got over in five states.....
Journalist's Murder: SC Directs Shahabuddin Be Shifted To Tihar Jail
The Supreme Court on Wednesday directed that Rashtriya Janata Dal (RJD) strongman Mohammad Shahabuddin be shifted from Bihar's Siwan jail to Tihar jail here on the plea of the widow of slain Siwan journalist Rajdeo Ranjan.....
Fodder Scam: Lalu Yadav Will Be Tried For Conspiracy
In a setback for RJD supremo Lalu Prasad, the Supreme Court on Monday set aside a Ranchi High Court ruling and ordered that he be tried in all the remaining five fodder scam cases. ....
Lalu Demands Rollback Of Note Ban, GST
RJD chief Lalu Prasad on Sunday demanded an immediate rollback of demonetisation and GST "for the sake of the people".....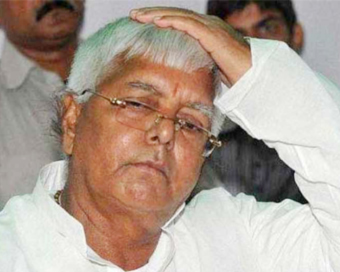 Supreme Court Denies Bail To Lalu Prasad In Fodder Scam Case
The Supreme Court on Wednesday refused bail to former Bihar Chief Minister and Rashtriya Janata Dal leader Lalu Prasad in the multi-crore fodderscam case.....
RJD Leader Shot Dead In Patna
A Rashtriya Janata Dal (RJD) leader was shot dead by unidentified gunmen in the Bihar capital on Saturday, police said. ....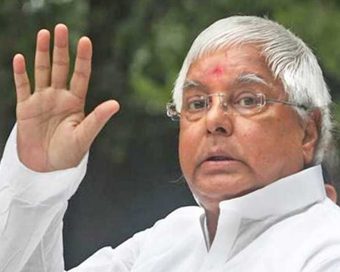 Rahul's Offer To Resign Suicidal: Lalu
Rashtriya Janata Dal leader and former Bihar Chief Minister Lalu Prasad on Tuesday said Congress President Rahul Gandhi's decision to resign will be suicidal not just for his own party but also all opposition.....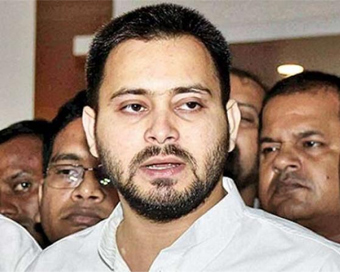 RJD MLA Asks Tejashwi To Quit As Bihar Opposition Leader
An opposition Rashtriya Janata Dal (RJD) legislator Maheshwar Yadav on Monday demanded that Bihar opposition leader Tejashwi Yadav should resign on moral grounds after the RJD-led Grand Alliance was routed by the ruling NDA in the Lok Sabha polls.....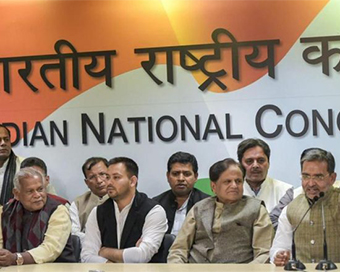 Bihar Polls: Grand Alliance Leaders To Hold Meeting To Finalise Seat-sharing
Even though the dates for the Bihar Assembly election are yet to be announced, the opposition Grand Alliance, comprising of Tejashwi Yadav-led Rashtriya Janata Dal (RJD), the Congress, Upendra Kushwaha-led Rashtriya Lok Samata Party (RLSP), Mukesh Sahni-led Vikassheel Insaan Party (VIP) and the Left parties, is set to hold a meeting in the national capital to discuss the sest-sharing formula.....
Political Parties Welcome SC Rider On Poll Campaigning
Political parties on Monday welcomed the Supreme Court's ruling, which termed as "illegal" any appeal for votes on the basis of caste, community, religion or language.....