Tag: Raman Singh
Video: Rajnath Calls For Financial Choking Of Maoists
Union Home Minister Rajnath Singh on Monday called for the choking of financial resources of left-wing extremist groups and said it was the fundamental instrument to counter Maoist violence.....
SC Reserves Order On Agusta Helicopter Purchase
The Supreme Court on Wednesday reserved its order seeking a probe into alleged irregularities in the purchase of AgustaWestland helicopter for VIPs in 2006-07 and the foreign bank accounts purportedly linked to the son of Chhattisgarh Chief Minister Raman Singh. ....
Ministers Stops Using Red Beacon On Official Cars
Shortly after the Central government's decision to scrap red beacons for VVIPs vehicles, Union Minister Nitin Gadkari, Maharashtra Chief Minister Devendra Fadnavis, Madhya Pradesh Chief Minister Shivraj Singh and many others have stopped using it with immediate effect.....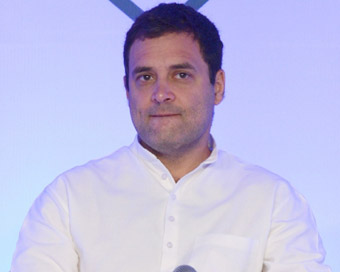 Chouhan's Son Files Defamation Case, Rahul Says He Got Confused
Son of Madhya Pradesh Chief Minister Shivraj Singh Chouhan, Kartikey, on Tuesday filed a defamation case against Rahul Gandhi who linked his name to the Panama papers, but the Congress President clarified he got "confused" due to "scams" in BJP state governments and was referring to the son of Chhattisgarh Chief Minister Raman Singh.....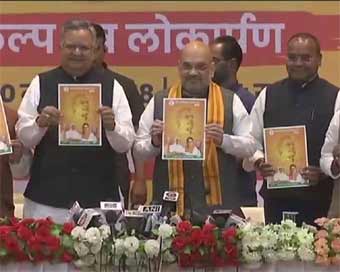 BJP Has Made Chhattisgarh Nearly Maoist-free: Shah
BJP President Amit Shah on Saturday said the Chhattisgarh government under Chief Minister Raman Singh has made the state nearly Maoist-free, developing it into a power hub of prospering cement, steel and aluminium industries, besides making rapid progress in education and health.....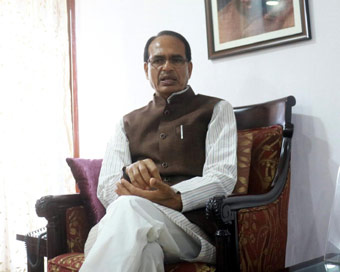 Shivraj, Raman, Vasundhara Appointed BJP Vice Presidents
Former Chief Ministers Shivraj Singh Chouhan, Vasundhara Raje and Raman Singh were on Thursday appointed BJP's national vice presidents, a day ahead of the party's National Council meet here in Delhi.....
Mahanadi Water Dispute A Non-issue: Chhattisgarh CM
Chhattisgarh Chief Minister Raman Singh on Saturday said the Mahanadi water dispute was no issue, whereas the Odisha government was making an issue out of a non-issue.....
Chhattisgarh CM, BJP Had Deal With Maoists: Digvijaya
Senior Congress leader Digvijaya Singh on Tuesday stirred a controversy by reiterating that Chhattisgarh Chief Minister Raman Singh and the BJP had a "deal and understanding" with the Maoists in the state. ....
Showing 1 to 8 of 8 (1 Pages)