Tag: Rajasthan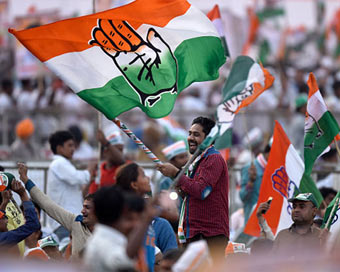 Congress Pips BJP In Chhattisgarh, Rajasthan, MP; TRS Takes Telangana
Delivering a severe blow to the BJP in the Hindi heartland months ahead of the 2019 Lok Sabha elections, the Congress on Tuesday dislodged the saffron party out of power in Chhattisgarh and Rajasthan and was just two seats short of majority in Madhya Pradesh where the two parties were locked in a nail-biting contest throughout the day.....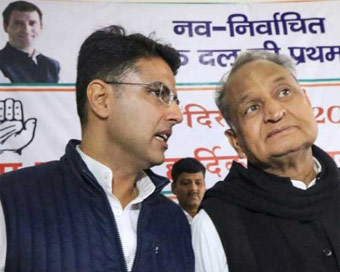 Rajasthan: Congress Leaders Meet Governor, Stake Claim To Form Government
Even as suspense over the name of next Rajasthan Chief Minister continued, a Congress party delegation on Wednesday met Governor Kalyan Singh to stake claim to form the next government in state.....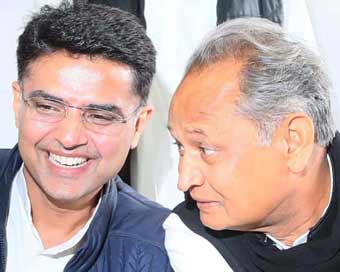 Gehlot, Pilot In Delhi As Rahul To Pick New Rajasthan CM
Former Rajasthan Chief Minister Ashok Gehlot and state Congress chief Sachin Pilot reached New Delhi on Thursday to meet party President Rahul Gandhi, who will finalize the name of the new Chief Minister. ....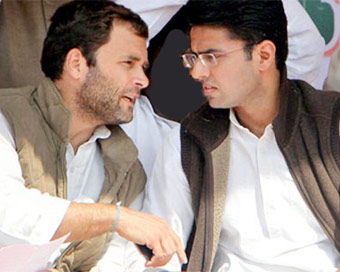 Pilot Meets Rahul Again, Party Keen To Give Message Of Unity
Rajasthan Congress chief Sachin Pilot, an aspirant to the post of Chief Minister, met party President Rahul Gandhi on Thursday night for the second time in a day amid indications that party leader Ashok Gehlot would be leader of the legislature party in the state.....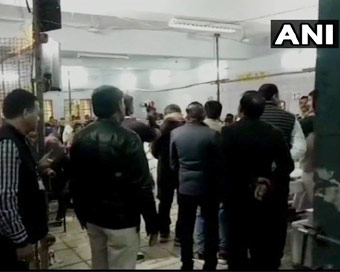 Congress Wins Ramgarh Election, Touches 100 Tally In Rajasthan
The Congress on Thursday won the Ramgarh Assembly seat in Rajasthan with a margin of 12,228 votes as its candidate Shafia Zuber won 83,311 votes, a poll official said.....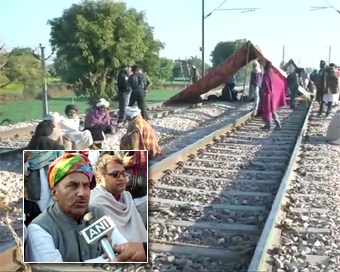 Gujjars Block Delhi-Mumbai Rail Route Over Quota Demand, 25 Trains Affected
Blocking the tracks on the Delhi-Mumbai rail route in Rajasthan, the Gujjar community on Friday began its agitation for five per cent reservation in state jobs and educational institutions.....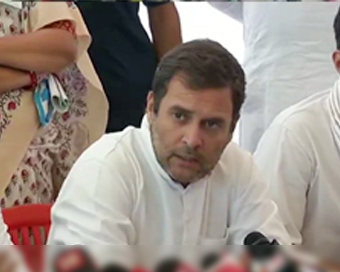 Rahul Gandhi Meets Alwar Gangrape Victim, Assures Justice
Congress President Rahul Gandhi on Thursday met the Alwar gang-rape victim, and assured her and the family of justice. ....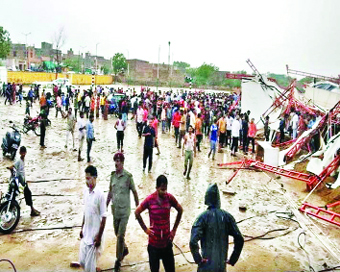 14 Killed As Tent Collapses At Rajasthan Religious Gathering
At least 14 people were killed and 26 others injured when a massive tent erected for people attending a religious gathering in Rajasthan's Barmer on Sunday collapsed as a storm hit the area, police said.....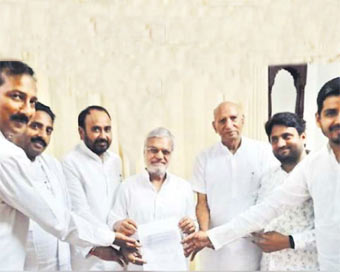 All Six Rajasthan BSP MLAs Join Congress
In a big jolt to Mayawati's Bahujan Samajwadi Party (BSP) in Rajasthan, all of its six MLAs have joined the Congress. ....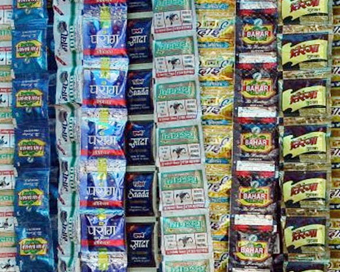 Rajasthan Bans Pan Masala On Gandhi Jayanti
The Rajasthan government on Wednesday announced a ban on the use of pan masala containing magnesium carbonate, nicotine and tobacco, and even the flavoured supaari in the state on the occasion of the 150th birth anniversary of Mahatma Gandhi.....