Tag: Rajasthan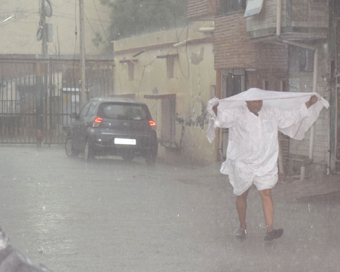 50 Killed, Scores Hurt In Rain, Thunderstorm
As many as 50 people were reportedly killed and scores others injured in thunderstorms, hail and dust-storm and rain that lashed Madhya Pradesh, Maharashtra, Gujarat and Rajasthan, Punjab and Haryana since Tuesday evening.....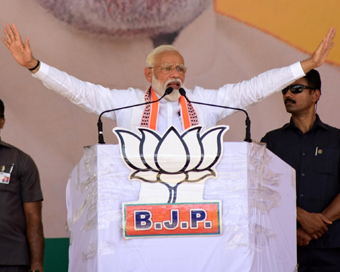 Proud Day For India, Says Modi On UNSC Decision
Prime Minister Narendra Modi said on Wednesday that it was a proud day for India after the United Nations (UN) declared Jaish-e-Mohammad (JeM) chief Masood Azhar a global terrorist.....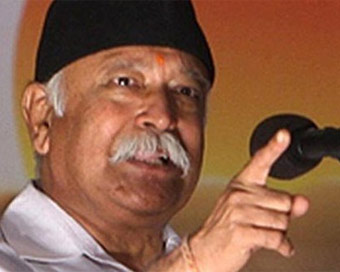 'Ram Ka Kaam Ho Kar Hi Rahega': Mohan Bhagwat In Udaipur
Days after the National Democratic Alliance (NDA) scripted a resounding victory in the Lok Sabha elections, Rashtriya Swayamsevak Sangh (RSS) chief Mohan Bhagwat said that "Ram ka kaam karna hai, Ram ka kaam ho kar hi rahega (Ram's work needs to be done and Ram's work will be done)."....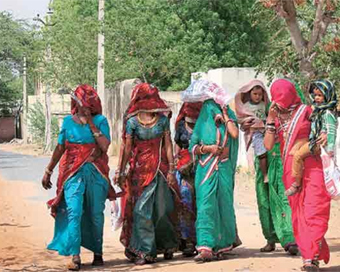 Churu Sizzles At 50 Degree Celsius
Rajasthan's Churu was hottest on Saturday with temperature touching 50 degree Celsius in the district, said the met department.....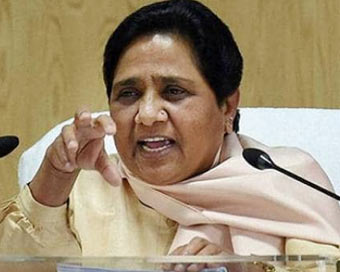 Mayawati Says Congress Is 'unreliable' After MLAs' Defection
Bahujan Samaj Party (BSP) President Mayawati on Tuesday lashed out at the Congress and termed it an "unreliable" party after all six of her party MLAs switched over to the Congress in Rajasthan.....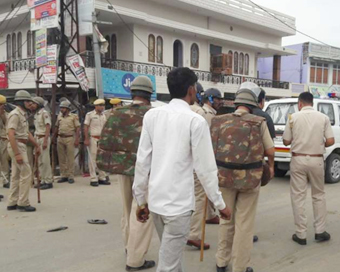 Curfew In Rajasthan's Malpura After Violence During Dussehra
Rajasthan's Malpura town witnessed an untoward incident of stone pelting on a Dussehra procession, which led to protests and tension in the area.....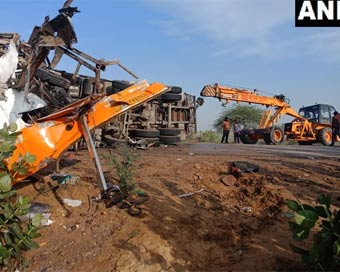 Rajasthan: 11 Dead, 15 Injured As Bus Collides With Truck
Eleven people were killed while over 15 others were injured when a bus collided with a truck on Monday morning in Bikaner near Lakhasar village in Rajasthan, police officials said.....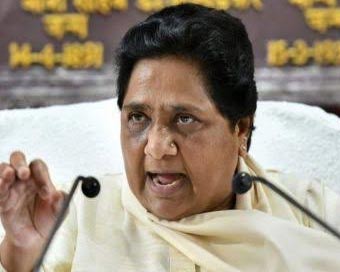 Gehlot 'highly Insensitive', Should Be Sacked: Mayawati
Bahujan Samaj Party chief Mayawati has demanded resignation of Rajasthan Chief Minister Ashok Gehlot over children's deaths in a Kota hospital.....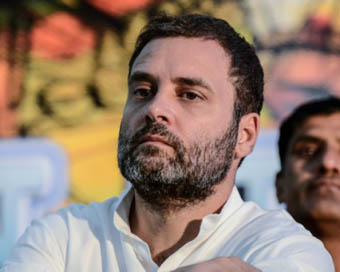 Brutal Torture Of Dalit Youths In Nagaur Horrific, Sickening: Rahul
Even as seven persons have been arrested on the charge of brutally assaulting two Dalit men in Nagaur district of Rajasthan, Congress leader Rahul Gandhi on Thursday dubbed the crime "horrific and sickening". ....
No Reservation Should Continue For Long: RSS Top Brass
Manmohan Vaidya, head of the RSS Communications Department, sparked off a row here saying that no reservation should continue for long and the reason for the poor socio-economic status of the Muslims is that a vast majority of them belong to economically backward states.....