Tag: Rahul Gandhi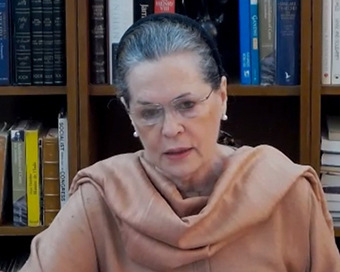 One Year On, Sonia Likely To Continue As Congress Interim Chief
With Sonia Gandhi slated to complete one year as Congress interim President soon amid an ongoing battle for one-upmanship between leaders close to Rahul Gandhi and the Congress veterans, she is likely to continue in the top post in the foreseeable future, party sources said on Tuesday. ....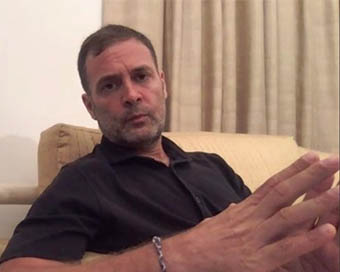 Rahul To Review Congress' Bihar Poll Preparedness On Aug 6
Former Congress chief Rahul Gandhi will hold a virtual meeting with Bihar party leaders, including the present and former members of Parliament and MLAs, on Thursday.....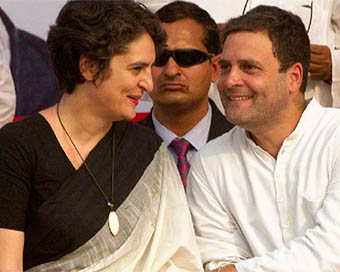 After Rahul Quit, Priyanka Was Ready To Work Under Non-Gandhi Chief
Congress General Secretary Priyanka Gandhi Vadra was ready to work under a non-Gandhi president after Rahul Gandhi's resignation following the defeat in the General Election in 2019. Rahul Gandhi also had said that the party should elect a president outside the family, but in August last year Sonia Gandhi was appointed the interim president of the Congress. ....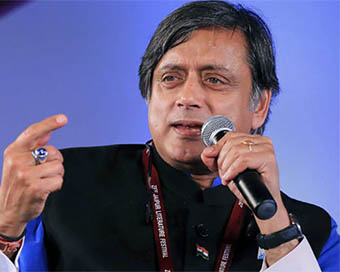 Facebook Row: It's Raining Privilege Motions
It's raining privilege motions amid the raging Facebook row. ....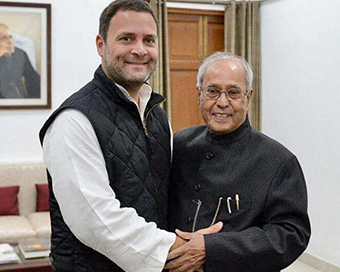 Rahul Gandhi, Congress Pay Rich Tributes To Pranab Mukherjee
Former President Pranab Mukherjee passed away on Monday at the Army Research and Referral Hospital here after being on life support for nearly three weeks. His former party colleagues along with former Congress chief Rahul Gandhi paid rich tributes to the 84-year-old leader. ....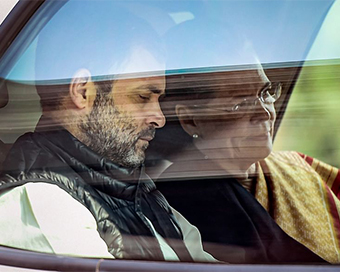 Sonia, Rahul To Miss Monsoon Session For Some Days
Even as the crucial Monsoon Session of Parliament is set to commence from September 14, Congress interim chief Sonia Gandhi will miss the session as she has left for abroad with her son Rahul Gandhi for her annual medical treatment. ....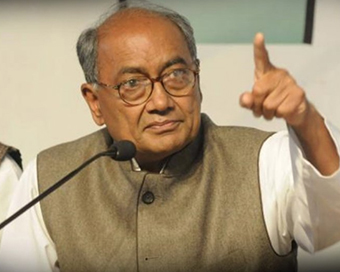 Centre Broke People's Backbone In Unorganised Sector: Digvijaya Singh
Former Madhya Pradesh Chief Minister and senior Congress leader Digvijaya Singh said on Monday that the BJP-led Central government has broken the backbone of the people in the unorganised sector. ....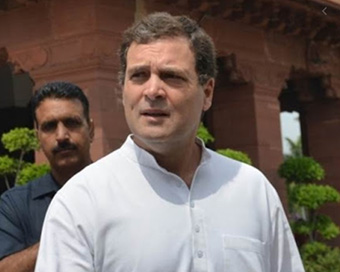 Farm Bills: Rahul Gandhi To Hold Tractor Rallies Across Punjab From Oct 3
Joined by Punjab Chief Minister Amarinder Singh, Congress leader Rahul Gandhi will lead tractor rallies across Punjab from October 3 to 5, in protest against the Centre's recently enacted farm laws, party sources said on Thursday. ....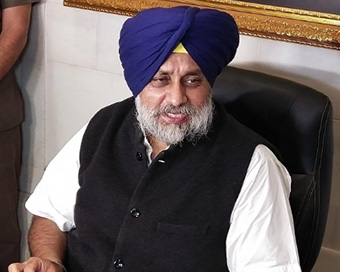 Congress Govt Should Procure Foodgrains At MSP: Akali Dal To Rahul Gandhi
The Shiromani Akali Dal (SAD) on Monday asked Congress leader Rahul Gandhi to commit that the Congress government would take complete responsibility of the farmers by acceding to the demand of former minister Navjot Singh Sidhu to start procurement of foodgrains on the state's behalf as per the minimum support price (MSP). In a statement here, senior party leader Maheshinder Singh Grewal said that it was widely believed that Sidhu was the mascot of Rahul Gandhi in Punjab. "The Gandhi family even deputed Congress general secretary Harish R....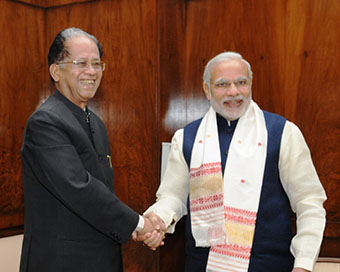 President, PM, Rahul Gandhi Condole Ex-Assam CM Tarun Gogoi's Death
President Ram Nath Kovind, Prime Minister Narendra Modi and former Congress President Rahul Gandhi have offered their condolences on the demise of Assam ex-chief minister Tarun Gogoi on Monday evening after battling post-Covid compications. Gogoi was 86 years old and the longest serving Chief Minister of Assam. ....