Tag: Rahul Gandhi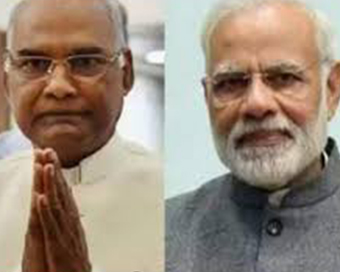 PM Modi, President, Rahul Pay Tributes To Ambedkar On His Birth Anniversary
President Ram Nath Kovind, Prime Minister Narendra Modi and former Congress President Rahul Gandhi on Tuesday paid tributes to the architect of the Indian Constitution B.R. Ambedkar on his birth anniversary.....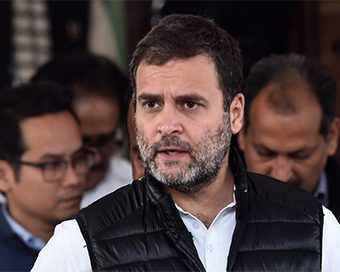 Lockdown Not Permanent Solution Against Coronavirus: Rahul Gandhi
Two days after Prime Minister Narendra Modi announced extension of lockdown measures for another 19 days, Congress leader Rahul Gandhi on Thursday said that the restrictions are only a pause button to curb the spread of the coronavirus but will not defeat the deadly disease. ....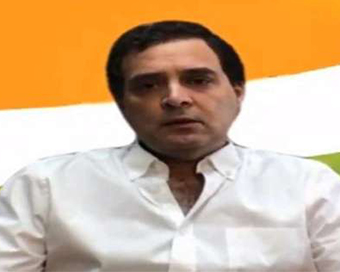 Rahul Holds Video Conference, Cong Leaders Go Gaga Over It
Congress leader Rahul Gandhi, here on Thursday, offered constructive suggestions to the government and said though he had serious disagreements with the Prime Minister it was not the time to fight.....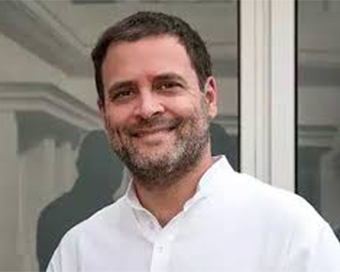 Rahul Praises Congress-ruled States In Fight Against Coronavirus
Rahul Gandhi has praised the work done by Congress-ruled states against the coronavirus pandemic saying "where there is a will there is a way". ....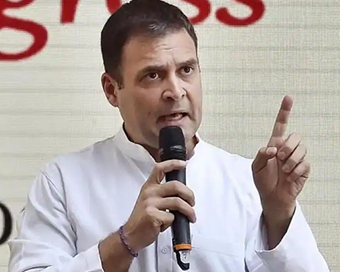 Mobilise Experts To Find Innovative Solutions, Rahul Tells Govt
Senior Congress leader, Rahul Gandhi on Saturday demanded mobilisation of scientists, engineers and data experts to work on innovative solution amid the coronavirus crisis. ....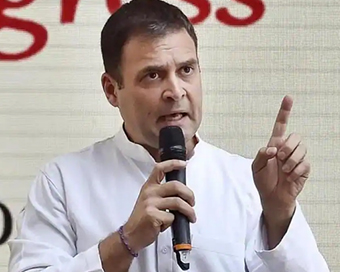 Waive GST On Medical Items Used In Coronavirus Fight: Rahul Gandhi
Congress leader Rahul Gandhi, here on Monday, demanded that no goods and services tax (GST) be charged on medical equipment used in combating the coronavirus pandemic.....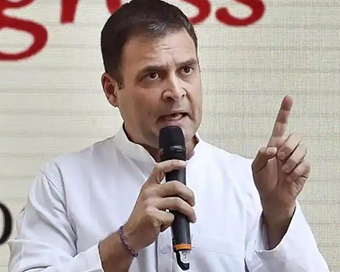 Rahul Gandhi Launches Portal For MSME, Seeks Suggestions
The Congress has launched a portal for MSME sector as party is finalizing draft to submit the government a demand for stimulus package to this sector and sought suggestions and ideas for the same.....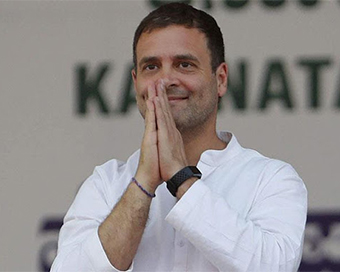 Rahul Greets Maharashtra, Gujarat On Its Foundation Day
Former Congress chief Rahul Gandhi on Friday greeted the people of Maharashtra and Gujarat on the foundation days of both the states.....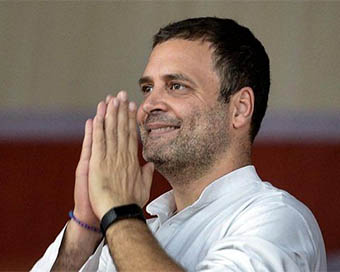 Rahul Gandhi Writes To Kerala CM On Online Classes Initiative
Congress leader and MP from Wayanad in Kerala, Rahul Gandhi extended his support to Kerala Chief Minister Pinarayi Vijayan's initiative in starting the online classes for school students but expressed concern for the online accessibility of the tribal students. The online classes were launched by the Chief Minister on Monday in view of the ongoing lockdown. ....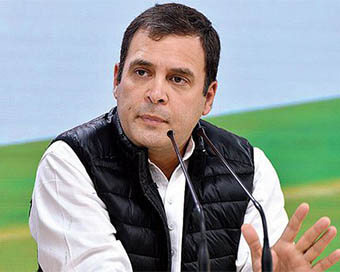 Moody's India Rating A Step Above Junk, Worst To Come: Rahul Gandhi
A day after global credit ratings agency Moody's Investors Services downgraded India's sovereign ratings as it sees challenges piled up on the country's policy making institutions to mitigate the risks of a sustained period of relatively low growth, Congress leader Rahul Gandhi has said the worst is yet to come as the government has not supported the poor and the MSME sector. ....