Tag: Rahul Gandhi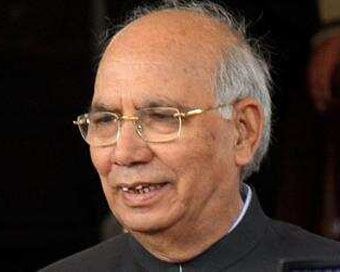 Sonia, Rahul Condole Death Of Hans Raj Bharadwaj
Congress interim chief Sonia Gandhi and former party President Rahul Gandhi on Monday condoled the death of former Law Minister and senior party leader Hans Raj Bharadwaj.....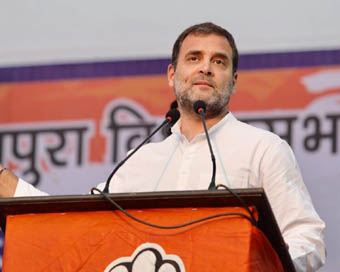 My Parliamentary Right Was Hurt By LS Speaker: Rahul
Former Congress leader Rahul Gandhi on Monday accused Lok Sabha Speaker Om Birla of "hurting" his parliamentary rights by restricting him to ask question from the government about the top 50 wilful bank defaulters.....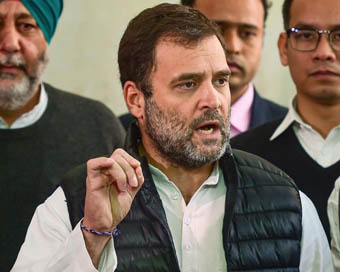 The PM Has Put His Head In The Sand, Not Willing To Accept Problem: Rahul
Congress leader Rahul Gandhi on Tuesday mounted fresh attack on the central government on the state of the Indian economy after the spread of the coronavirus. The Congress leader alleged that the Prime Minister should come out from the fascination of the rating agencies and do something to revive the economy. ....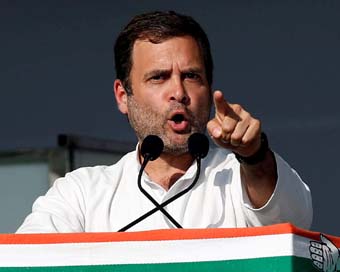 Rahul Says India Will Pay Heavy Price For Govt's Inability
Congress MP Rahul Gandhi on Wednesday said quick and aggressive action was required to tackle coronavirus, warning India will pay "extremely heavy price" for the Centre's inability to act decisively.....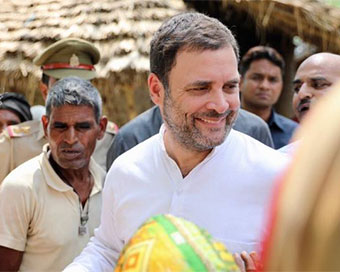 Rahul Gandhi Sends Aid To Amethi, Helps People In Lockdown
After his electoral loss from Amethi, former Congress president Rahul Gandhi's love for his constituency has not diminished. He has sent truckload of wheat and other supplies to Amethi to be distributed among the poor who are facing the brunt of lockdown. ....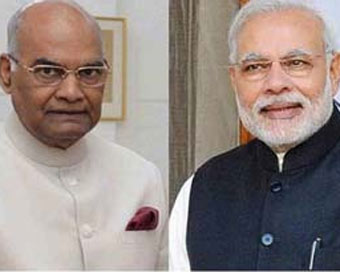 Kovind, Modi, Rahul Greet Nation On Ram Navami
President Ram Nath Kovind, Prime Minister Narendra Modi, former Congress President Rahul Gandhi and Union Home Minister Amit Shah on Thursday greeted the nation on the occasion of Ram Navami.....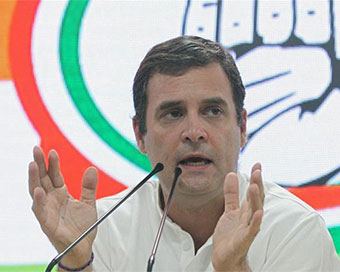 'India Specific Strategy' Needed To Combat Coronavirus: Rahul Gandhi
Former Congress President Rahul Gandhi has emphasised that the country needs India specific strategy to combat coronavirus which has been declared pandemic and number of cases are rising daily. ....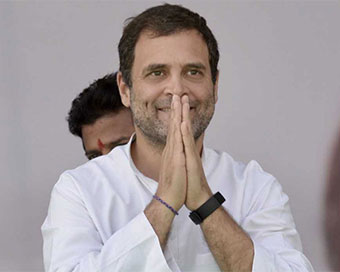 Coronavirus Opportunity For India To Unite As One: Rahul Gandhi
A day after the nation showed unity and solidarity against the coronovirus on the call of the Prime Minister, former Congress President Rahul Gandhi sees an "opportunity" for the country to "unite" despite differences and forge one purpose to defeat the deadly virus.....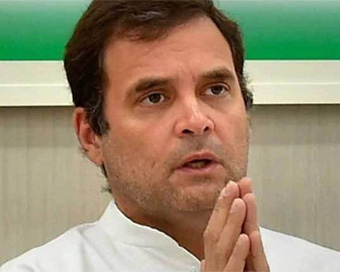 Rahul Hails ASHA, Anganwadi Workers, ANMs For Corona Fight
Congress leader Rahul Gandhi has hailed the work done by Accredited Social Health Activists (ASHAs), Auxiliary Nurses and Midwives (ANMs) and Anganwadi workers in fighting coronavirus.....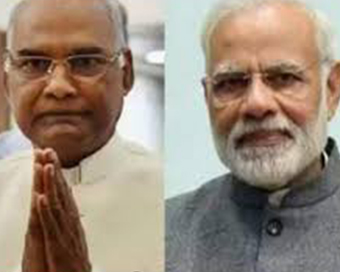 PM Modi, President, Rahul Pay Tributes To Ambedkar On His Birth Anniversary
President Ram Nath Kovind, Prime Minister Narendra Modi and former Congress President Rahul Gandhi on Tuesday paid tributes to the architect of the Indian Constitution B.R. Ambedkar on his birth anniversary.....