Tag: Rahul Gandhi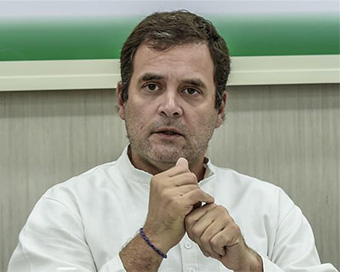 Rahul Takes On Modi Over Chinese Firms' Donations To PM Fund
Former Congress chief Rahul Gandhi again trained his guns at the Prime Minister over the PM-CARES Fund saying why Narendra Modi was not sharing details when everyone knew which Chinese companies donated to it. ....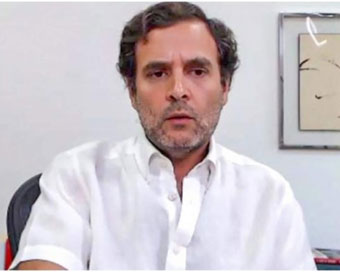 India Will Have 20 Lakh Corona Cases By Aug 10: Rahul
Former Congress Chief Rahul Gandhi on Friday once again trained his guns on the Narendra Modi government after India crossed the one million mark of coronavirus cases. He said if cases rise with the same pace, then India will cross the two million mark by August 10, and advised the government to take proper steps.....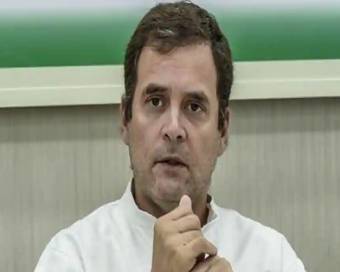 Entire Nation Is With Assam: Rahul Gandhi
Former Congress chief Rahul Gandhi on Saturday hailed the people of Assam for their self determination in fight against the floods, saying entire nation is with them.....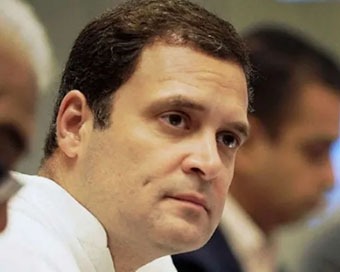 Rahul Gandhi To Release Second Video On China On Monday
Congress leader Rahul Gandhi will be releasing the second episode of his new short format digital video series on the ongoing India-China border crisis, on Monday. ....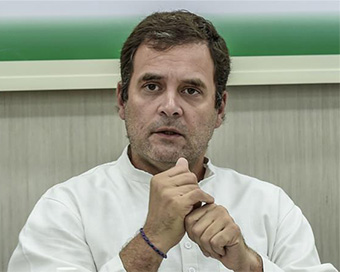 China Attacking Modi's Fake Image Of Strongman: Rahul
Former Congress chief Rahul Gandhi on Monday once again sharpened his attack on Prime Minister Narendra Modi over the India-China border face off issue saying he fabricated a "fake" strongman image to come to power and now his biggest strength is "India's biggest weakness".....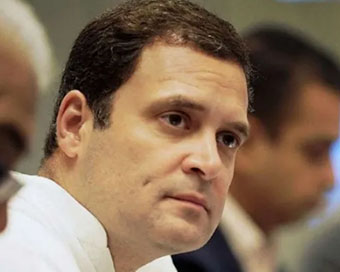 Rahul Tweets 'Bhagwan Ram Is Love, Compassion And Justice'
Congress former President Rahul Gandhi has tweeted in Hindi on the occasion of the Bhumi Pujan of the Ram Mandir in Ayodhya on Wednesday. Gandhi in his tweet said that Bhagwan Ram is a symbol of the "best humanitarian qualities and He (Ram) is in our deep consciousness." ....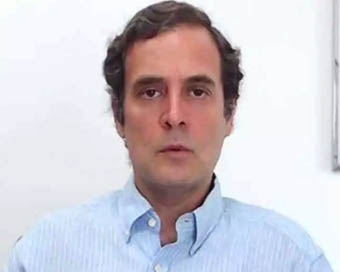 Bihar Seat Sharing Formula To Be Finalized Soon: Rahul
Congress leader Rahul Gandhi has held a meeting with party workers of Bihar through video conferencing where he told them that the situation due to Covid-19 is pathetic and unemployment is rising in the country. He said that the Congress should prepare for the elections in the state with "positivity". ....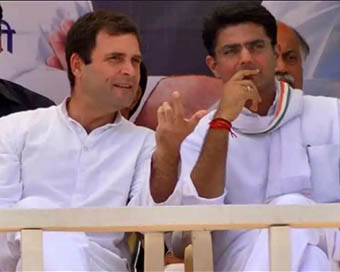 Amid Reconciliation Talks, Congress Leaders Hint At Rahul-Pilot Meet
Political circles in Rajasthan were on Monday agog with talks of a likely resolution to the crisis arising out of rebellion by Congress MLAs owing allegiance to Sachin Pilot. Congress sources claimed that the Pilot camp lawmakers will meet Rajya Sabha MP KC Venugopal during the day and even meet with Congress leader Rahul Gandhi thereafter.....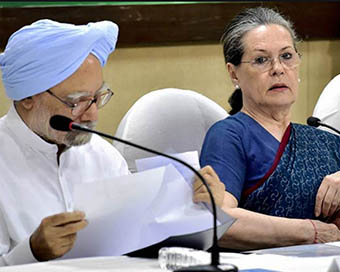 CWC: Sonia Offers To Step Down, Manmohan Urges Her To Continue
Congress interim chief Sonia Gandhi has offered to step down from the party's top post but it was rejected by former Prime Minister Manmohan Singh as he asked her to continue, this was revealed at the Congress Working Committee (CWC) meeting underway on Monday.....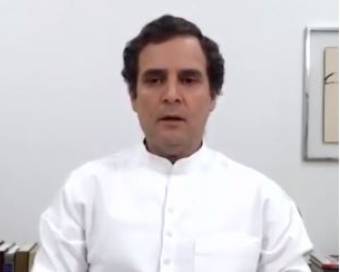 New Farm Laws A Dagger Through Farmers' Hearts: Rahul
Continuing to voice opposition to the new agricultural laws brought forth by the central government, Congress leader Rahul Gandhi on Tuesday claimed that these legislations tantamounted to "a dagger through the hearts of farmers" and "breaking their back". ....