Tag: Rahul Gandhi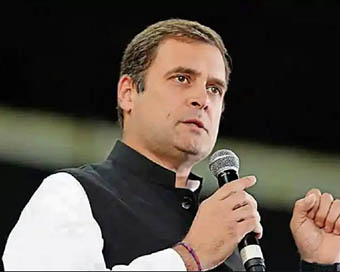 Covid-19 Provides Opportunity For A New Imagination: Rahul
Former Congress chief Rahul Gandhi in his conversation with 2006 Nobel Peace Prize winner and Bangladesh Grameen Bank founder Muhammad Yunus said on Friday that the novel coronavirus pandemic has given an opportunity to have a brand new imagination and emphasised on going back to the rural economy as the western model opted for has some serious problems. ....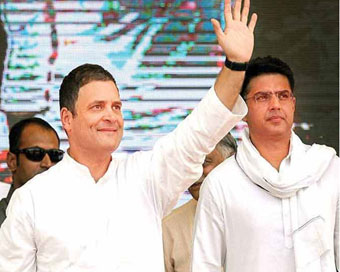 Rajasthan Crisis: Sachin Pilot Meets Rahul, Priyanka
Amid talks of a truce with rebel Rajasthan Congress leader Sachin Pilot, party General Secretary Priyanka Gandhi met former party chief Rahul Gandhi at his residence at Tughlak Lane here on Monday. ....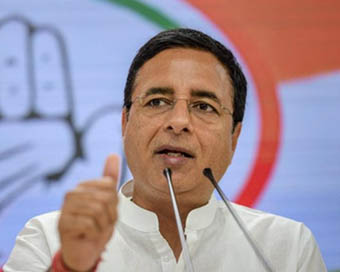 Rahul Didn't Use 'BJP Agent': Surjewala To Sibal As CWC Meet Heats Up
The Congress Working Committee (CWC) meeting on Monday saw intense action and reactions between the members amid open rebellion after former Congress President Rahul Gandhi targeted party leaders for their timing in asking for a leadership change, while Ghulam Nabi Azad promised to quit if proven to have colluded with the BJP, Kapil Sibal reminded of his unwavering fight to keep the party together. ....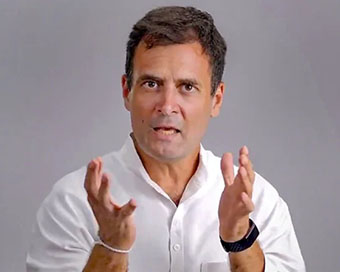 Rahul Gandhi Dubs Farm Bills 'big Blunders', Demands Withdrawal
Amid protests by farmers across the country over the three agriculture-related Bills passed by Parliament, Congress leader Rahul Gandhi on Saturday slammed the proposed legislations as "big blunders" and demanded their immediate withdrawal. ....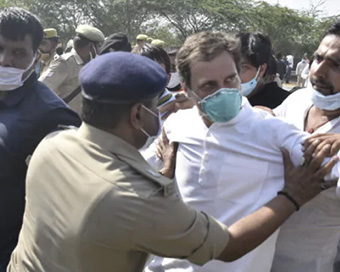 Rahul Gandhi Pushed To Ground, Detained By UP Police On His Way To Hathras
High drama prevailed on Thursday After Uttar Pradesh Police personnel pushed former Congress President Rahul Gandhi on the ground on the Yamuna Expressway and detained him, while he was walking towards Hathras to meet the family of the rape victim.....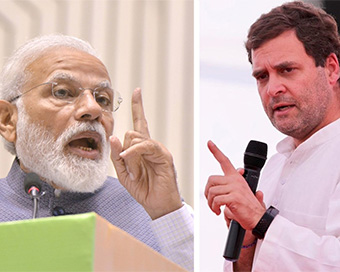 BJP Slams Rahul For Mocking PM On 'creating Water From Air' Remark
A battle is on between Prime Minister Narendra Modi and Congress leader Rahul Gandhi over a question of science. ....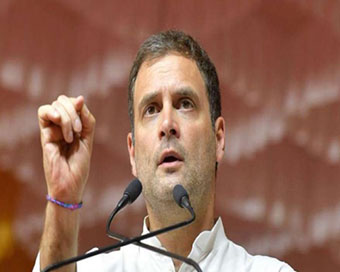 PM's Effigies Burnt On Dussehra, Not Of 'Ravan': Rahul Gandhi
Former Congress President Rahul Gandhi said on Wednesday that effigies of Prime Minister Narendra Modi were burnt in Punjab on Dussehra, and not that of 'Ravan'. He said that burning the effigy of the Prime Minister was sad, but the youth are angry with him.....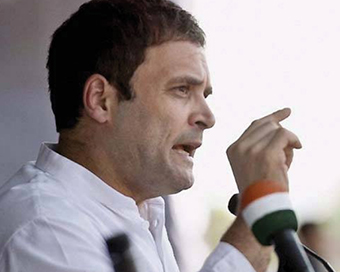 People Of Bihar Will Vote For Mahagathbandhan: Rahul Gandhi
Taking a swipe at Prime Minister Narendra Modi and Bihar Chief Minister Nitish Kumar, Congress leader Rahul Gandhi during a poll campaign in Araria has come out with spin-off of Electronic Voting Machine (EVM) by dubbing it Modi Voting Machine (MVM).....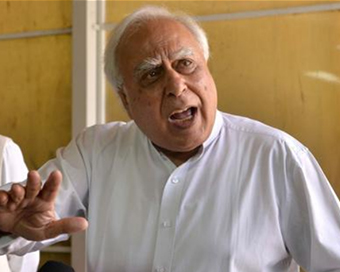 After Kapil Sibal's Attack, Congress Rushes In Rahul Gandhi's Defence
After Kapil Sibal's attack on the party high command over the Bihar election results, several Congress leaders have rushed to defend the party and the leadership, with many criticising Sibal for going public. ....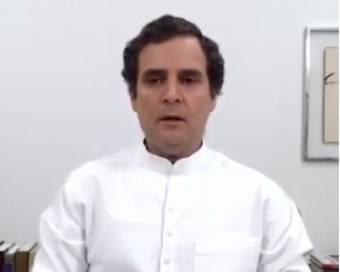 Keep Arrogance Aside And Give Farmers Their Rights: Rahul Gandhi
Congress leader Rahul Gandhi on Tuesday again took a dig at Prime Minister Narendra Modi without taking his name, saying he needs to shun arrogance and give the rights to the protesting farmers. ....