Tag: Rahul Gandhi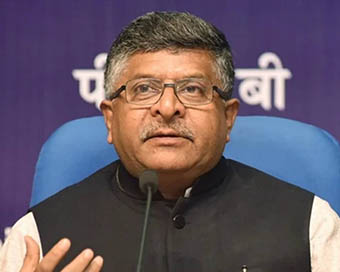 After SC Verdict, BJP's Prasad Flays Rahul On PM-CARES Issue
Soon after the Supreme Court turned down a plea that money in the PM-CARES fund be transferred to the National Disaster Response Fund (NDRF), the BJP attacked Congress leader Rahul Gandhi and his party while bringing up the Rajiv Gandhi Foundation issue.....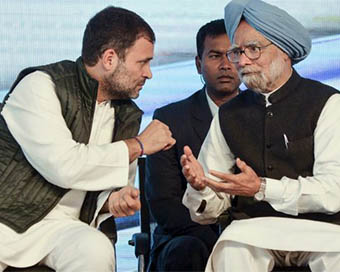 Manmohan Singh Wanted To Step Down, Make Rahul PM: Congress Leader
Congress leader Shaktisinh Gohil on Wednesday claimed that during UPA-II, then Prime Minister Manmohan Singh had offered Rahul Gandhi his place as he wanted to step down due to health issues. ....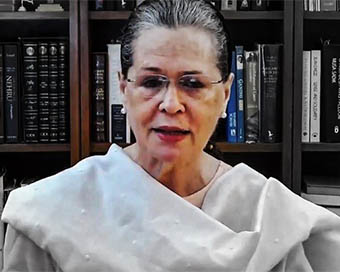 Sonia Gandhi Indicates That She Doesn't Want To Carry On: Sources
Ahead of the Congress Working Committee meeting on Monday, interim chief Sonia Gandhi has communicated to members of the party's highest decision-making body that she was not interested in continuing and asked them to find a new chief, sources said, even as two Chief Ministers have come out to back the Gandhis' leadership. ....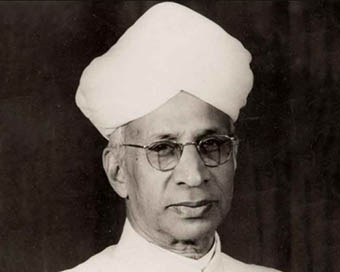 PM Modi, Rahul, Other Leaders Pay Tribute To S. Radhakrishnan On Teachers' Day
President Ram Nath Kovind, Prime Minister Narendra Modi, Union Home Minister Amit Shah and former Congress chief Rahul Gandhi on Saturday paid homage to former President Sarvepalli Radhakrishnan on his 132nd birth anniversary on the occasion of Teachers' Day.....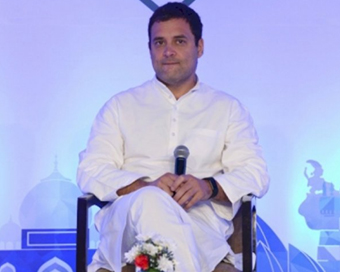 Rahul Gandhi Makes First Appearance At Defence Panel Meet
Amid the India-China faceoff, Congress former President Rahul Gandhi for the first time attended the meeting of the Standing Committee on Defence on Friday. ....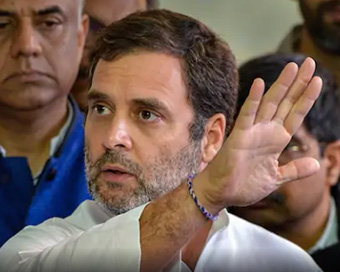 Rahul Recommends BJP Leader's Son For Admission In KV, Congress Launches Probe
The Congress in Kerala is probing how party leader Rahul Gandhi got to recommend the name of a son of a BJP leader for admission in Kendriya Vidyalaya under the MP quota, a party leader said on Monday. ....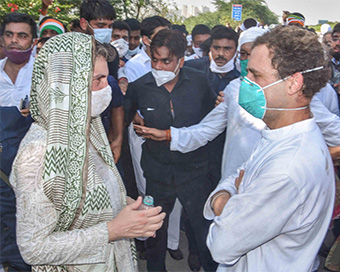 DND Crippled As Rahul, Priyanka Cavalcade Heads To Hathras
Massive traffic jams were witnessed on the Delhi-Noida Direct (DND) flyway on Saturday afternoon as Congress leader Rahul Gandhi and his sister Priyanka Gandhi Vadra's cavalcade moved on the 9.2 km stretch to meet the kin of the 19-year-old Hathras girl who died four days ago following alleged gang-rape by 'upper-caste men'. ....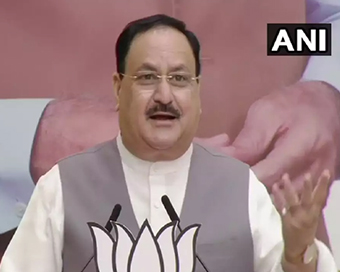 'Congress Protecting Brother-sister, Mother-son,' Nadda's Dig At Gandhis
BJP President JP Nadda on Saturday hit out at the Congress for allegedly protecting family members without naming any individuals but taking an apparent dig at dynastic politics as well as Sonia, Rahul and Priyanka Gandhi. ....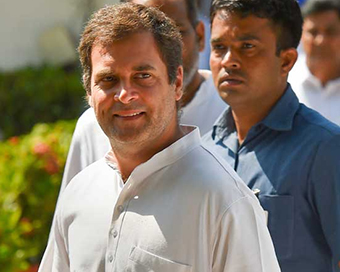 Rahul Gandhi To Visit Wayanad For Three Days From Monday
Congress leader Rahul Gandhi is scheduled to visit his parliamentary constituency of Wayanad in Kerala for three days starting Monday, party sources said on Sunday. ....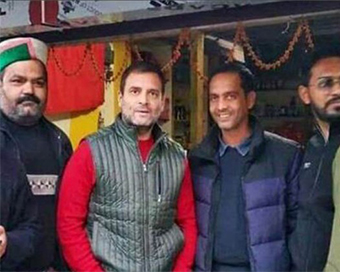 Rahul Gandhi 'holidaying' In Shimla
After hectic electioneering in Bihar, Congress leader Rahul Gandhi is apparently in a holiday mood. He is reported to be taking a few days off and 'holidaying' alone here in the Himachal Pradesh capital. ....