Tag: Rahul Gandhi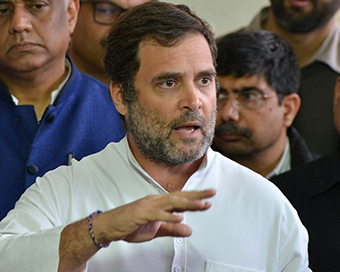 Rahul Slams Govt After 15 Migrants Crushed To Death In Maharashtra
Former Congress President Rahul Gandhi on Friday attacked the Narendra Modi government over the death of 15 migrant labourers who were crushed under a goods train in Mahrashtra on their journry ack to their home state.....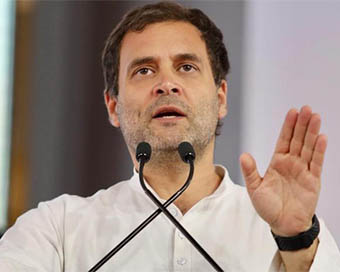 Can Govt Confirm That No Chinese Soldiers Entered India: Rahul Gandhi
Former Congress Chief Rahul Gandhi on Wednesday once again questioned the Narendra Modi-led BJP government at the Centre over the military standoff with China and asked if the government could confirm that no Chinese soldiers entered India. ....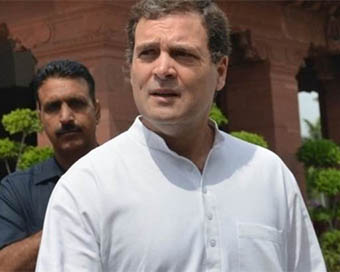 Govt Destroying Economy, This Is Demon 2.0: Rahul Gandhi
Congress leader Rahul Gandhi on Saturday accused the government of destroying the country's economy by not providing cash assistance to the people and Micro, Small and Medium Enterprises (MSMEs), terming it as demonetisation 2.0. ....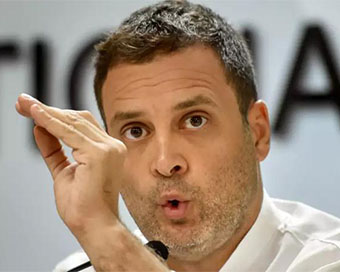 Everyone Knows Reality Of Borders: Rahul's Jibe At Shah
A day after Union Home Minister Amit Shah claimed that India is the only country after the US and Israel to protect its borders, Congress leader Rahul Gandhi on Monday took a jibe at him, saying "everyone knows the reality of the borders". ....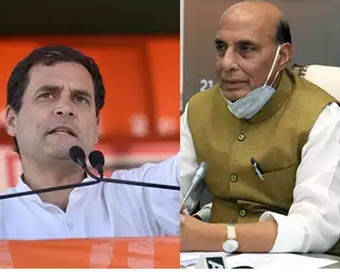 Rahul Takes On Rajnath, Questions Govt On Chinese Intrusion
A day after Union Defence Minister Rajnath Singh responded to former Congress chief Rahul Gandhi's jibe at Amit Shah, the Wayanad MP on Tuesday again questioned the government on Chinese intrusion in India. ....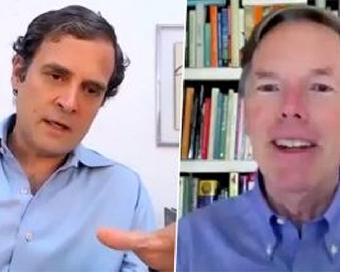 Sadly, DNA Of Tolerance Has Disappeared In India, US: Rahul
Former Congress chief Rahul Gandhi during his conversation with Professor of Diplomacy at Harvard's Kennedy School, Nicholas Burns, said that the India-US partnership works because both are tolerant nations, but sadly the DNA of tolerance has disappeared in both the countries.....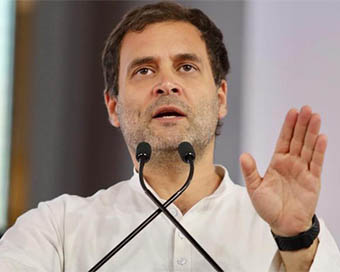 You Are A Non-violent Army: Rahul Gandhi Tells Nurses
Congress leader Rahul Gandhi on Wednesday interacted with four nurses, three of them also Indian-origin but stationed across the globe, to discuss their experiences as frontline warriors against novel coronavirus and described them as a "non-violent army".....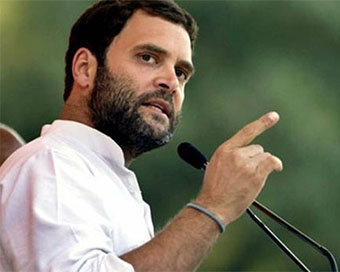 Rahul Urges People To Join Campaign Against Rising Fuel Prices
Congress leader Rahul Gandhi on Monday again took a swipe at the Central government for the rising fuel prices and urged people to join the campaign against it.....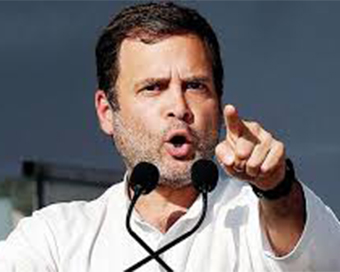 Another Proof Of Hooliganism In UP: Rahul On Kanpur Firing
Congress leader Rahul Gandhi on Friday raised questions about the safety of the common people in Uttar Pradesh after eight policemen were shot dead in Uttar Pradesh's Kanpur district. ....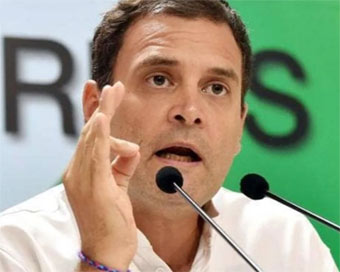 Rahul Takes Jibe On Modi With One Word 'asatyagrahi'
Former Congress Chief Rahul Gandhi on Saturday took a swipe at Prime Minister Narendra Modi over his claim that the 750 megawatt (MW) Rewa Ultra Mega Solar Power project in Madhya Pradesh is Asia's largest. Rahul Gandhi wrote just one word -- "asatyagrahi".....