Tag: Rahul Gandhi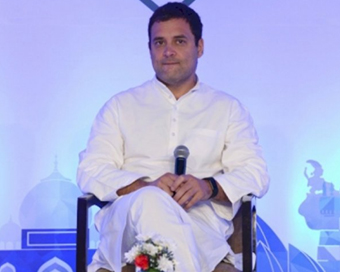 Rahul Gandhi Makes First Appearance At Defence Panel Meet
Amid the India-China faceoff, Congress former President Rahul Gandhi for the first time attended the meeting of the Standing Committee on Defence on Friday. ....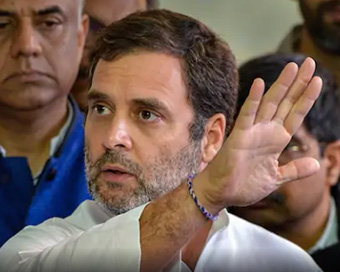 Rahul Recommends BJP Leader's Son For Admission In KV, Congress Launches Probe
The Congress in Kerala is probing how party leader Rahul Gandhi got to recommend the name of a son of a BJP leader for admission in Kendriya Vidyalaya under the MP quota, a party leader said on Monday. ....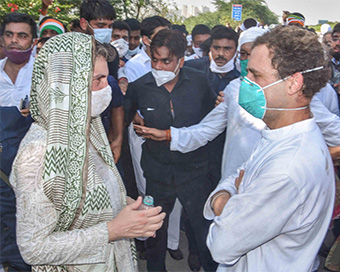 DND Crippled As Rahul, Priyanka Cavalcade Heads To Hathras
Massive traffic jams were witnessed on the Delhi-Noida Direct (DND) flyway on Saturday afternoon as Congress leader Rahul Gandhi and his sister Priyanka Gandhi Vadra's cavalcade moved on the 9.2 km stretch to meet the kin of the 19-year-old Hathras girl who died four days ago following alleged gang-rape by 'upper-caste men'. ....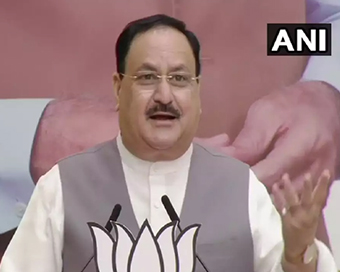 'Congress Protecting Brother-sister, Mother-son,' Nadda's Dig At Gandhis
BJP President JP Nadda on Saturday hit out at the Congress for allegedly protecting family members without naming any individuals but taking an apparent dig at dynastic politics as well as Sonia, Rahul and Priyanka Gandhi. ....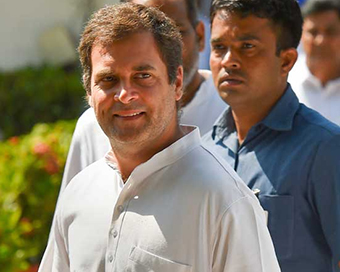 Rahul Gandhi To Visit Wayanad For Three Days From Monday
Congress leader Rahul Gandhi is scheduled to visit his parliamentary constituency of Wayanad in Kerala for three days starting Monday, party sources said on Sunday. ....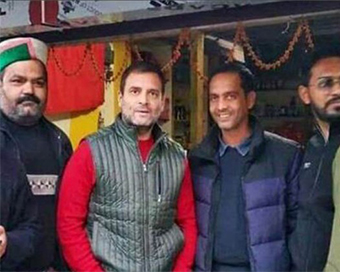 Rahul Gandhi 'holidaying' In Shimla
After hectic electioneering in Bihar, Congress leader Rahul Gandhi is apparently in a holiday mood. He is reported to be taking a few days off and 'holidaying' alone here in the Himachal Pradesh capital. ....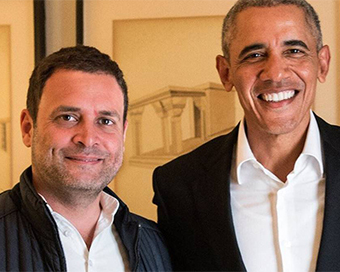 Rahul Gandhi Is Like A Student Eager To Impress The Teacher But Lacks Aptitude And Passion: Barack Obama In His Memoir
Former US president Barack Obama's new book 'A Promised Land' lands a sharp left hook on Rahul Gandhi's "nervous, uninformed quality" while directing warm, not-so-political praise at Rahul's mother Sonia Gandhi, according to a book review Thursday in the New York Times. ....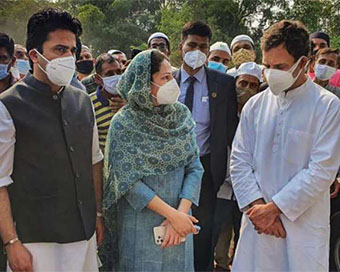 Ahmed Patel Laid To Rest In Native Village, Rahul Gandhi Attends Funeral
Amid thousands of well wishers, the Congress veteran and party's ace troubleshooter Ahmed Patel's mortal remains were laid to rest in his native village in Gujarat's Bharuch district, following the Covid-19 guidelines. ....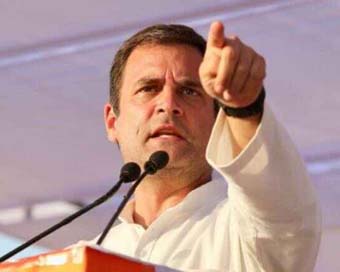 Godse, Modi Believe In Same Ideology: Rahul Gandhi
Taking on Prime Minister Narendra Modi, former Congress president Rahul Gandhi on Thursday described him as "the same as Nathuram Godse who shot dead Gandhiji". ....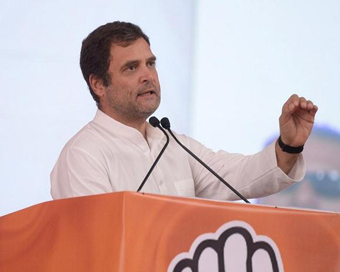 Focus On Coronavirus, Not Social Media: Rahul To Modi
Former Congress chief Rahul Gandhi continued his Twitter attack on Prime Minister Narendra Modi, challenging him to focus on the coronavirus threat rather than his social media accounts.....