Tag: Rahul Gandhi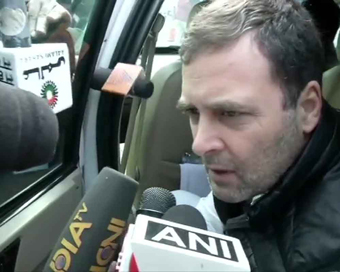 Nothing Concrete In The Budget: Rahul Gandhi
Former Congress president Rahul Gandhi has said there is nothing concrete in the budget as the biggest problem in front of the country is unemployment and the government has not addressed that. ....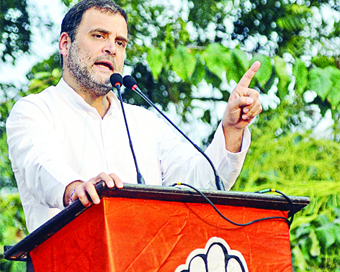 Modi Might Even Sell Red Fort, Taj Mahal: Rahul
Former Congress President Rahul Gandhi on Tuesday hit out at Prime Minister Narendra Modi for selling the country's public sector undertakings (PSUs), taunting that he might even sell the Taj Mahal or Red Fort.....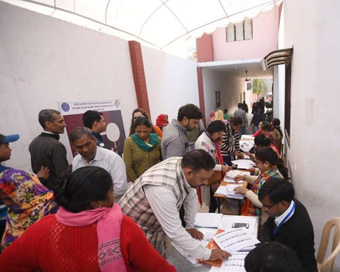 Delhi Polls: 42.29% Voter Turnout Recorded Till 4 P.m.
An estimated 42.29 per cent of the 1.47 crore eligible voters cast their votes in the first eight hours till 4 PM on Saturday in the election for the 70-member Delhi Assembly.....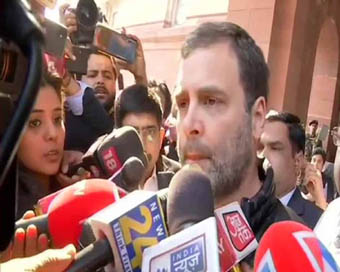 LPG Price Hike: Rahul Reminds BJP Of Its Own Protest
Former Congress President Rahul Gandhi on Thursday took a swipe at the BJP over the LPG cylinders' price hike by attaching an old picture of Union Minister Smriti Irani.....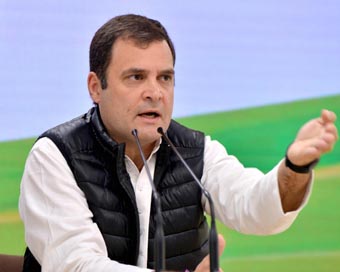 Rahul Raises Questions On Pulwama Attack, BJP Hits Back
Even as the nation commemorated the 40 CRPF men martyred in Pulwama in Jammu and Kashmir a year ago, Congress leader Rahul Gandhi on Friday asked who benefited from the terror attack. The BJP hit back, claiming that he had given a "clean chit" to Pakistan in the case.....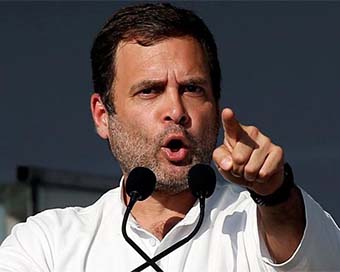 Rahul Gandhi Red Flags Hydroxychloroquine Export To US
Former Congress President Rahul Gandhi has red flagged the export of hydroxychloroquine to the United states and said that the "life saving" drug should be made available to the country first.....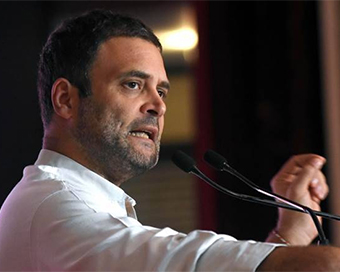 BJP Hid Wilful Defaulters In Parliament, Alleges Rahul Gandhi
Former Congress president Rahul Gandhi has alleged that the government hid the names of top 50 wilful defaulters in Parliament. He said that on March 16 he had asked the Finance Minister in the Lok Sabha for the list but was denied by the government. ....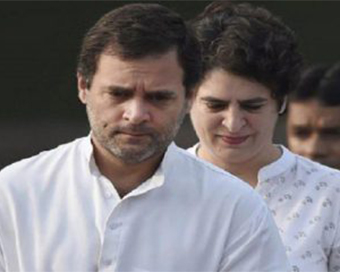 Rahul, Priyanka Condole Deaths In Vizag Gas Tragedy
Former Congress chief Rahul Gandhi and party General Secretary Priyanka Gandhi Vadra on Thursday condoled the death of people due to the gas leak in Andhra Pradesh's Visakhapatnam and prayed for the recovery of those admitted in hospitals.....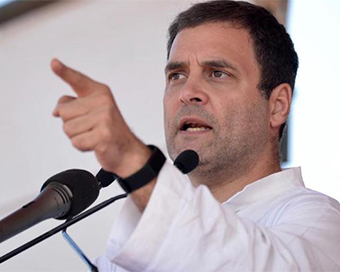 Labourers Cannot Be Subjected To Exploitation: Rahul Gandhi On Labour Law Amendment
After many states amended labour laws to restart economic activity in view of the coronavirus lockdown, the Congress lashed out at the state governments and said that labourers could not be subjected to exploitation. ....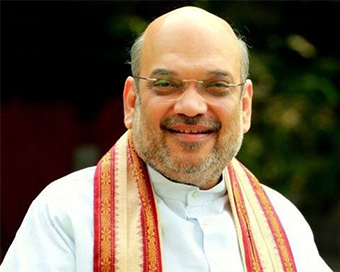 International Nurses Day: Amit Shah, Rahul Hail Role Of Nurses For Fight Against Corona
Union Home Minister Amit Shah and former Congress Chief Rahul Gandhi on Tuesday hailed the role of the nurses on the occasion of the International Nurses Day and called them unsung heroes fighting the COVID-19 pandemic as the first line of defence.....