Tag: Rahul Gandhi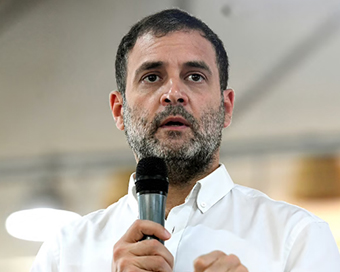 GOI Is Privatising Profit & Nationalising Loss: Rahul Gandhi
Congress leader Rahul Gandhi has attacked the government over privatization of banks and extended his solidarity to the bank employees, who are laready on a two-day strike. ....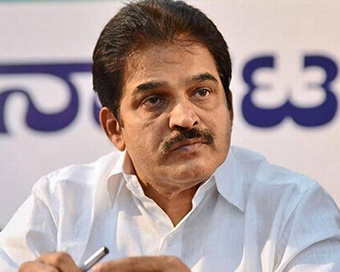 Congress To Get Elected Party Chief By June: Venugopal
The Congress will have an 'elected' party President by June, its General Secretary (Organisations) KC Venugopal said here on Friday after a crucial Congress Working Committee (CWC) meeting. ....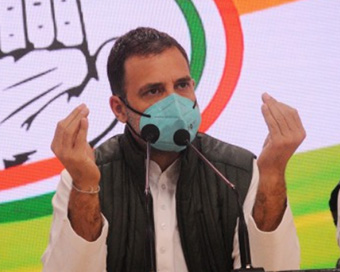 Rahul Gandhi Extends Support To Farmers' 'chakka Jam'
The Congress on Saturday extended its support to farmers' planned three hours 'chakka jam' (road blockage) over the three farm laws.....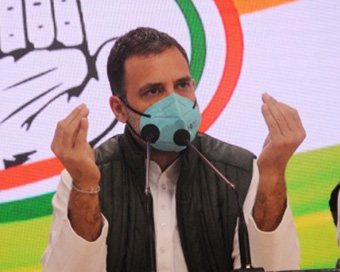 India Won't Be Silenced: Rahul Gandhi On Activist Disha Ravi's Arrest
A day after the arrest of Disha Ravi, and non-bailable warrants issued against Nikita Jacob and Shantanu over 'toolkit' matter, Congress leader Rahul Gandhi on Monday attacked the government and said India won't be "silenced". ....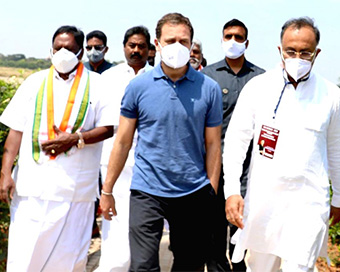 Amid Political Crisis, Rahul Gandhi Lands In Puducherry
As Congress-ruled Puducherry plunged into political uncertainty, former Congress president Rahul Gandhi arrived in the Union territory on Wednesday. ....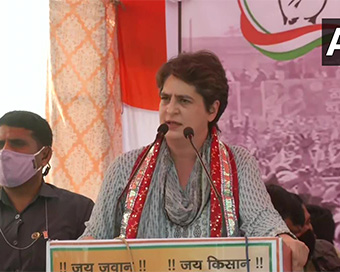 Mathura Knows How To Break People's Arrogance: Priyanka Gandhi
Congress General Secretary Priyanka Gandhi Vadra said on Tuesday that the holy land Mathura is known to break the arrogance of people. ....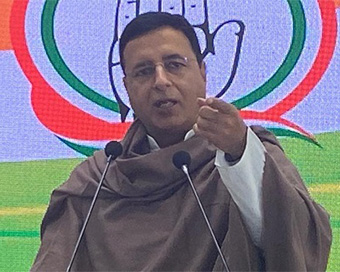 Congress Says BJP Diverting From Real Issues By Attacking Rahul Gandhi
After controversy erupted following Rahul Gandhi's statement in Kerala on Tuesday, the Congress on Wednesday said that the BJP is diverting from the real issues about rising oil prices, inflation, Chinese intrusion and farmers protest. ....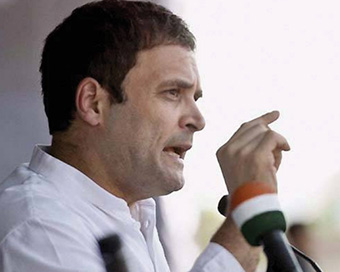 G-23's First Public Event In Jammu As Rahul Gandhi Tours Tamil Nadu
In the first ever show of strength, the dissenters in the Congress will be sharing a public platform in Jammu as party leader Rahul Gandhi will be busy campaigning in Tamil Nadu. ....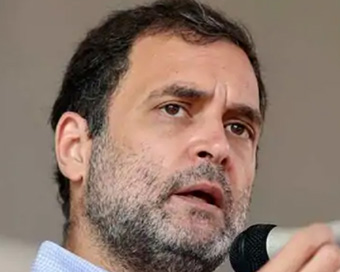 'Emergency' Was A Mistake, Admits Rahul Gandhi
Speaking about the Emergency during a conversation with economist Kaushik Basu from the Cornell University in the US, Congress leader Rahul Gandhi said on Tuesday that it was a "mistake". ....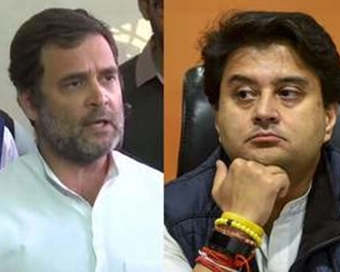 Scindia Now A BJP Backbencher, He Will Never Become CM: Rahul Gandhi
Congress leader Rahul Gandhi on Monday took a jibe at his once close friend and former party leader Jyotiraditya Scindia, saying "who earlier was counted among 'decision makers' in his former party, now only gets to enjoy from the back seat as a spectator ever since he crossed over to saffron pastures and will never be able to become the Chief Minister there". ....