Tag: Rahul Gandhi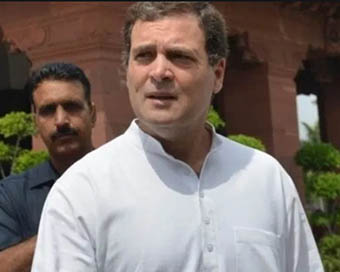 "Call Assembly Session," Rahul Asks Rajasthan Governor
Alleging Bharatiya Janata Party (BJP) of indulging into a "conspiracy" to destabilise the Congress-led Rajasthan government, Congress MP Rahul Gandhi demanded Governor Kalraj Mishra to convene the assembly session. ....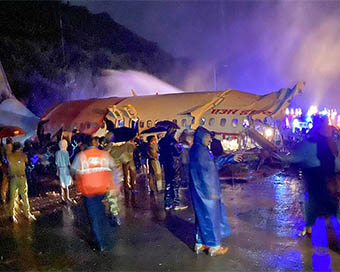 Kozhikode Plane Crash: PM Modi, Leaders Express Grief
Prime Minister Narendra Modi spoke to Kerala Chief Minister Pinarayi Vijayan to get a sense of the ground situation, soon after an Air India Express flight overshot the runway and crashed. ....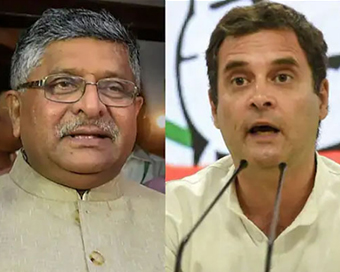 'Losers': Law Minister Prasad Trashes Rahul's 'BJP Controls FB' Charge
In what appears to be a case of Union Law Minister Ravi Shankar Prasad calling former Congress President Rahul Gandhi a "loser", the war of words between the Congress and the BJP escalated on Sunday over an article alleging that social media giant Facebook favoured the BJP.....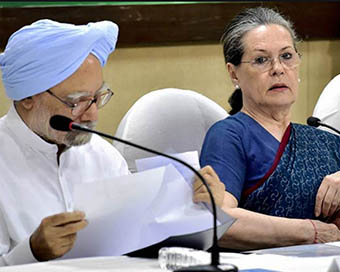 CWC: Sonia Offers To Step Down, Manmohan Urges Her To Continue
Congress interim chief Sonia Gandhi has offered to step down from the party's top post but it was rejected by former Prime Minister Manmohan Singh as he asked her to continue, this was revealed at the Congress Working Committee (CWC) meeting underway on Monday.....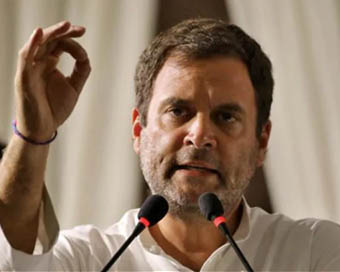 Demonetisation Was An Attack On India's Unorganised Economy: Rahul Gandhi
In his persistent attack on the union government over the economy, former Congress chief Rahul Gandhi released his second video on Thursday and alleged that demonetisation was an attack on India's poor -- farmers, labourers, small shopkeepers -- the unorganised sector. ....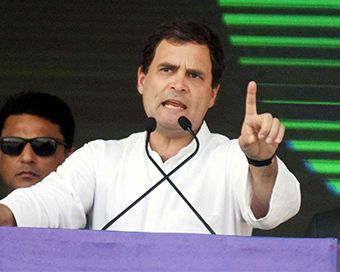 Faulty GST Destroyed Informal Economy, Alleges Rahul Gandhi
Keeping up his attack on the government, former Congress President Rahul Gandhi has slammed the Modi government on the GST, alleging that it was the second big blow to the unorganised sector of the economy and that its faulty implementation had destroyed the economy. ....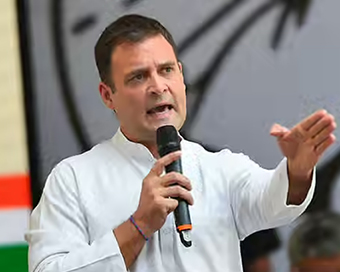 Lockdown Was An Attack On The Poor Of India, Says Rahul Gandhi
Continuing his attack on the government over the state of economy, former Congress President Rahul Gandhi has alleged that the unplanned lockdown broke the backbone of Indian economy and it was the Modi government's third attack on the unorganised sector. ....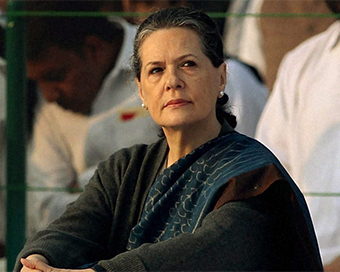 Sonia Gandhi Brings A Dissenter Into Special Panel, Reshuffles CWC
In wake of the August 24 CWC meet held after a section of Congress leaders demanded party reforms, Congress' interim President Sonia Gandhi has set up a special six-member panel to assist her and accommodated one of the "dissenters" in it, while reconstituting the Working Committee - the party's highest decision-making body. ....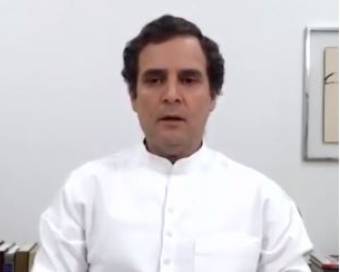 New Farm Laws A Dagger Through Farmers' Hearts: Rahul
Continuing to voice opposition to the new agricultural laws brought forth by the central government, Congress leader Rahul Gandhi on Tuesday claimed that these legislations tantamounted to "a dagger through the hearts of farmers" and "breaking their back". ....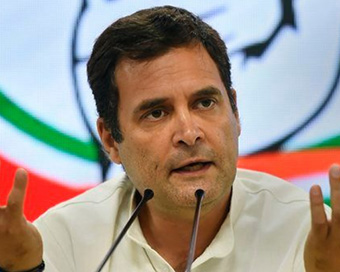 Rahul Slams 'forceful Cremation' Of Hathras Gangrape Victim
Congress leader Rahul Gandhi on Wednesday dubbed the "forcible cremation" of the Hathras gang-rape victim by police as a "shameful" move of the Uttar Pradesh government. ....