Tag: Rahul Gandhi
Rahul Turns 48, Wishes Pour In, Congress Celebrates
Congress President Rahul Gandhi on Tuesday turned 48 and several senior Congress leaders reached his mother Sonia Gandhi's residence at 10 Janpath to greet him on his birthday while Prime Minister Narendra Modi and political leaders across the country also wished him.....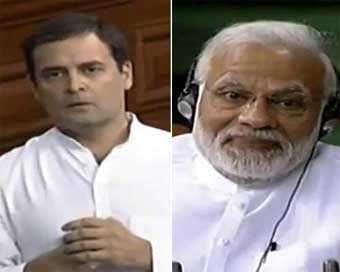 PM Modi Has Lied To Nation On Rafale: Rahul
Congress President Rahul Gandhi on Friday said French President Emmanuel Macron had told him that there was no secrecy pact with India on the Rafale jet deal, alleging that Prime Minister Narendra Modi and Defence Minister Nirmala Sitharaman had lied to the nation about it.....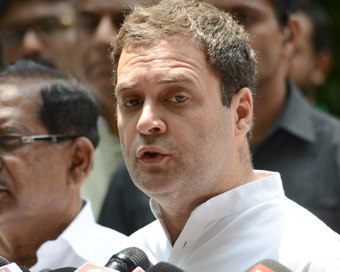 Perpetrators Of Anti-Sikh Riots Should Be Punished: Rahul
Congress President Rahul Gandhi on Saturday said that he stands with the victims of 1984 anti-Sikh riots and those guilty of violence should be punished as per law.....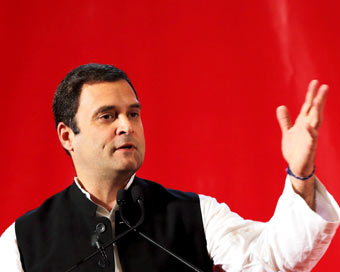 Rahul Demands Jaitley's Resignation Over Mallya's Claim
Hours after fugitive businessman Vijay Mallya said he met Finance Minister Arun Jaitley before leaving the country, Congress President Rahul Gandhi on Wednesday demanded Jaitley's resignation.....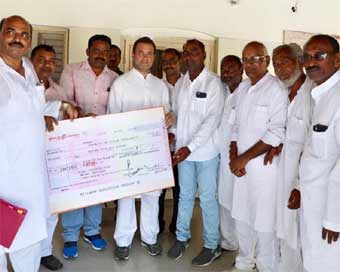 Rahul Commends Amethi For Donation Towards Kerala Flood Relief
Congress President Rahul Gandhi on Tuesday commended farmers and small businessmen here for contributing Rs 2.57 lakh for the relief work in flood-battered Kerala.....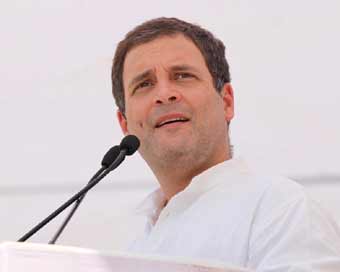 Migrant Workers Critical For Economic Growth: Rahul
Attributing the violent attacks on migrant workers in Gujarat to frustration among unemployed youth, Congress President Rahul Gandhi on Tuesday said the migrant workforce is "critical" for economic growth and must be curbed immediately.....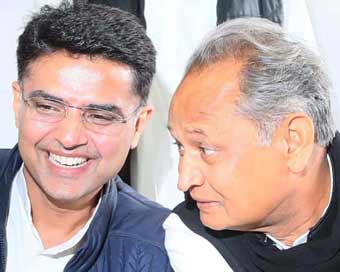 Gehlot, Pilot In Delhi As Rahul To Pick New Rajasthan CM
Former Rajasthan Chief Minister Ashok Gehlot and state Congress chief Sachin Pilot reached New Delhi on Thursday to meet party President Rahul Gandhi, who will finalize the name of the new Chief Minister. ....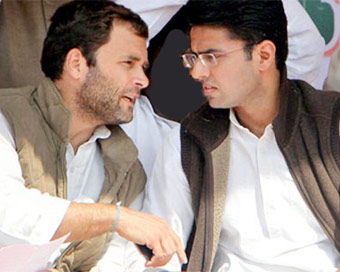 Pilot Meets Rahul Again, Party Keen To Give Message Of Unity
Rajasthan Congress chief Sachin Pilot, an aspirant to the post of Chief Minister, met party President Rahul Gandhi on Thursday night for the second time in a day amid indications that party leader Ashok Gehlot would be leader of the legislature party in the state.....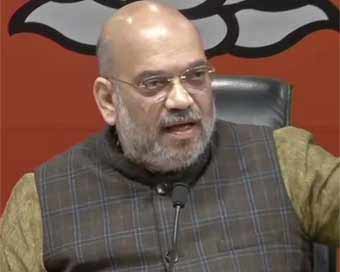 Amit Shah Asks Rahul To Apologize On Rafale Jet Issue
BJP President Amit Shah on Friday demanded that Congress President Rahul Gandhi should apologize to the nation for his "brazen lies" accusing the government and the Prime Minister of corruption in the Rafale jet deal with France and said he should also disclose the source of information for his attacks.....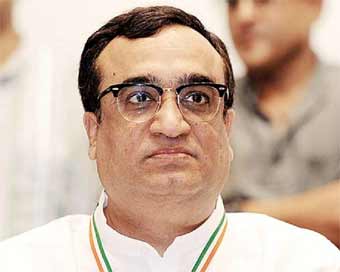 Ajay Maken Resigns As Delhi Congress Chief
Months before the 2019 Lok Sabha elections, former Union Minister Ajay Maken on Friday resigned as the Delhi Congress chief.....