Tag: Rahul Gandhi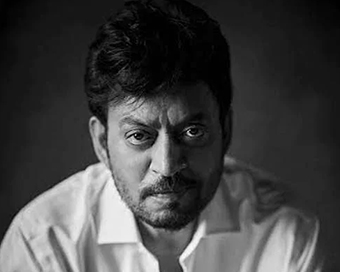 Irrfan Khan Death: From PM Modi To Rahul, Political Leaders Across Parties Offer Condolences
Politicians across party lines, including Prime Minister Narendra Modi, President Ram Nath Kovind, Rahul Gandhi, Amit Shah and Delhi Chief Minister Arvind Kejriwal, here on Wednesday, condoled the death of noted film actor Irrfan Khan.....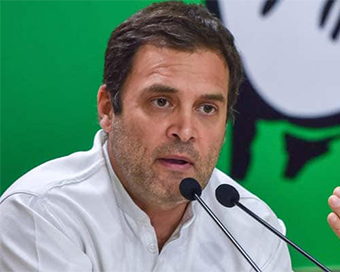 Before Lifting Lockdown, Govt Needs To Bring Transperancy In Exit Plan: Rahul
Former Congress President Rahul Gandhi said on Friday that the nationwide lockdown to combat the spread of coronavirus (Covid-19) is not like an on-off switch, saying that if the government wants to end the lockdown, it must bring psychological change in the minds of the people and transperancy in exit plan.....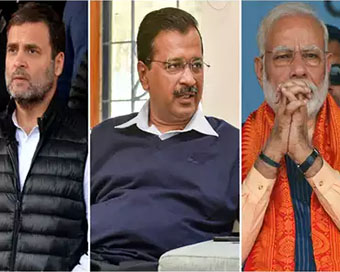 Modi, Rahul, Priyanka, Kejriwal Condole Death Of Migrant Workers In UP
Prime Minister Narendra Modi, Union Defence Minister Rajnath Singh, former Congress President Rahul Gandhi and Delhi Chief Minister Arvind Kejriwal on Saturday condoled the death of 24 migrant workers in a road accident in Uttar Pradesh's Auraiya and prayed for the speedy recovery of the injured.....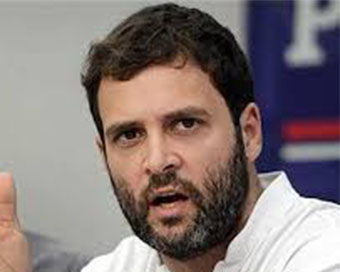 Transparency Needed On India-China Face-off At LAC: Rahul Gandhi
Amid reports of a face-off between the Indian Army and China's People's Liberation Army in eastern Ladakh at the Line of Actual Control (LAC), former Congress President Rahul Gandhi on Tuesday said that the Narendra Modi government must come clean on the situation arising and inform the citizen what is happening at the border.....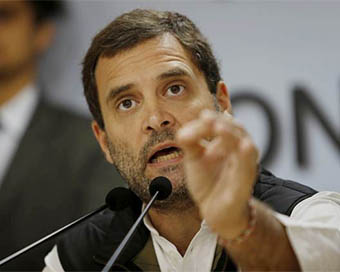 It's 'criminal' Not To Give Cash Support To MSMEs: Rahul Gandhi
A day after the definition of micro, small and medium enterprises (MSMEs) was widened, Congress leader Rahul Gandhi on Tuesday said that one third of the MSMEs in India are closing down permanently and it would be criminal not to support them with cash.....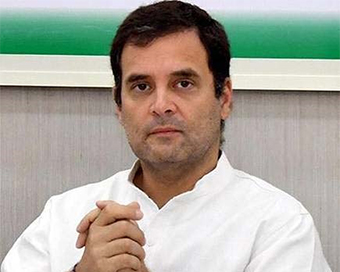 Lockdown Has Proved Ignorance Is Arrogance: Rahul Gandhi
Ahead of Prime Minister's meeting with chief ministers, former Congress president Rahul Gandhi criticised the four lockdowns enforced to contain the spread of coronavirus, saying that the wrong curve has been flattened. Rahul Gandhi shared a chart to prove his claim.....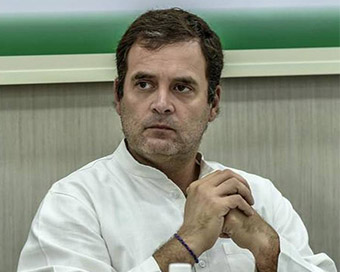 Attack On Soldiers Was Pre-planned, Govt Was Fast Asleep: Rahul
Soon after Union Minister of State for Defence Shripad Naik said that the attack on the Indian soldiers by the Chinese People's Liberation Army (PLA) was pre-planned, former Congress chief Rahul Gandhi sharpened his attack on the Narendra Modi government saying the government was caught sleeping. ....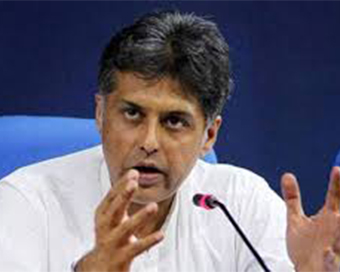 BJP Should Look At Its Conduct When In Opposition: Congress
The Congress has hit back at BJP national president J.P. Nadda asking him to look at their "conduct" as opposition party during the UPA rule. Nadda had called Rahul Gandhi a "dynast" and said opposition is not only about one dynasty. ....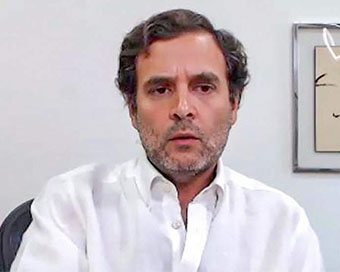 Why Has Status Quo Ante Not Been Insisted On, Asks Rahul
Amid reports of Chinese troops withdrawal from the Galwan Valley in eastern Ladakh, Congress leader Rahul Gandhi has raised a set of questions, saying when the national interest is "paramount", government's duty is to protect it, and why the status quo ante is not being insisted on? ....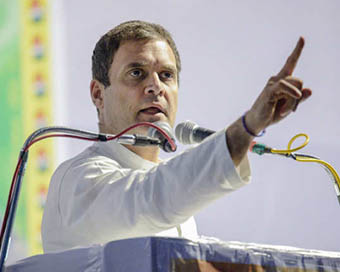 Rahul Again Attacks Modi On India-China LAC Face-off
Upping the ante against the BJP-led Central government over the India-China border face-off in Ladakh, former Congress President Rahul Gandhi on Monday took a swipe at Prime Minister Narendra Modi indirectly accusing him of lying asleep and the nation paying the price for the same. ....