Tag: Rahul Gandhi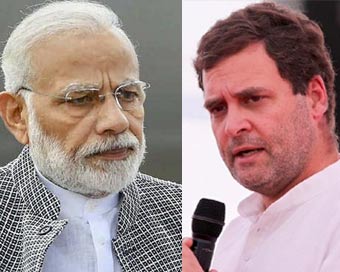 Modi, Rahul Condole Deaths Of 20 People In UP Bus Accident
Prime Minister Narendra Modi and former Congress chief Rahul Gandhi on Saturday condoled the death of over 20 passengers in a bus accident in Uttar Pradesh's Kannauj district.....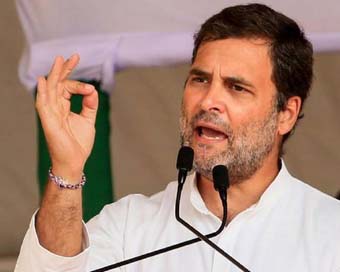 Rahul Gandhi Leads 'Save The Constitution March
Congress leader and Wayanad MP Rahul Gandhi on Thursday morning undertook the 'Save the Constitution March' against the Citizenship (Amendment) Act here in Kalpetta in Wayanad district.....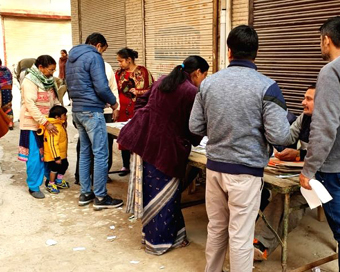 Delhi Polls: 30.11% Voter Turnout Till 3 Pm
Delhi recorded an estimated 30.11 per cent peaceful voter turnout in the first seven hours till 3 p.m. on Saturday with 1.47 crore eligible voters expected to cast their votes in the election for the 70-member Delhi Assembly.....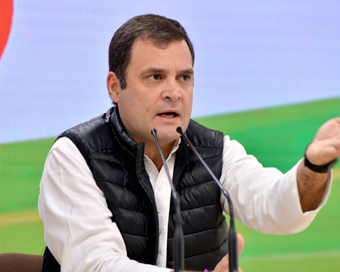 Rahul Slams Health Minister On Coronavirus
Amid rising cases of coronavirus in the country, former Congress President Rahul Gandhi has slammed Union Health Minister Harsh Vardhan for claiming that the virus is under control.....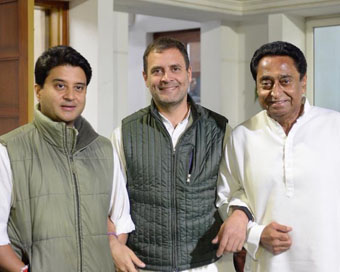 Rahul Retweets December 2018 Photograph With Scindia
After Jyotiraditya Scindia's exit from the Congress and joining of the Bharatiya Janata Party (BJP), Rahul Gandhi here on Wednesday retweeted a December 2018 post in which he is flanked by MP Chief Minister Kamal Nath and Scindia.....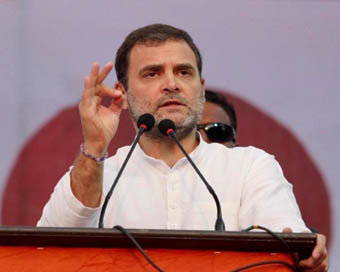 Name 50 Wilful Defaulters: Rahul In Lok Sabha
Former Congress President Rahul Gandhi on Monday asked in Lok Sabha the names of top 50 wilful defaulters. ....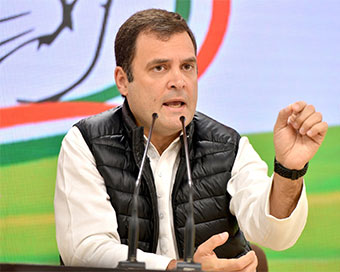 Rahul Gandhi Hails Centre's Financial Assistance To Poor
After the Centre announced a financial assistance package of Rs 1,70,000 crores, the Congress on Thursday hailed the decision with former party president Rahul Gandhi terming it as the first step in the right direction.....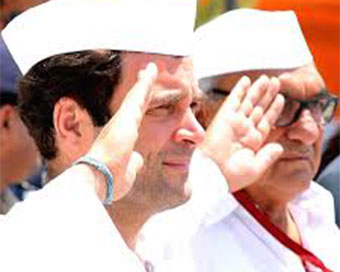 Rahul Gandhi Writes To HRD Minister For Well-being Of Students
Congress leader and Wayanad MP Rahul Gandhi has written a letter to Union Human Resource Development Minister Ramesh Pokhriyal Nishank and has asked for safety of students of Jawahar Navodaya Vidyalaya who are currently staying in Navodaya Nainital in a student exchange programme.....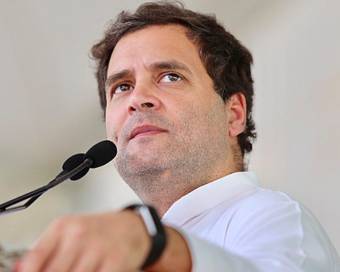 Isolate Virus Hotspots, Allow Business To Reopen: Rahul Gandhi
Congress leader Rahul Gandhi has suggested that the government should isolate virus hotspots and allow business to reopen in other areas.....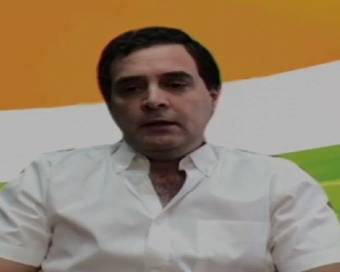 Disagree With PM, But This Is No Time For Blame Game: Rahul
Former Congress chief Rahul Gandhi on Thursday said that this is not the time to fight with the government but give constructive suggestions in the fight against coronavirus.....