Tag: Rahul Gandhi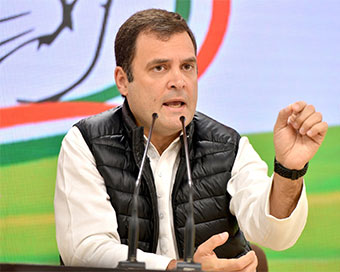 Rahul Gandhi Hails Centre's Financial Assistance To Poor
After the Centre announced a financial assistance package of Rs 1,70,000 crores, the Congress on Thursday hailed the decision with former party president Rahul Gandhi terming it as the first step in the right direction.....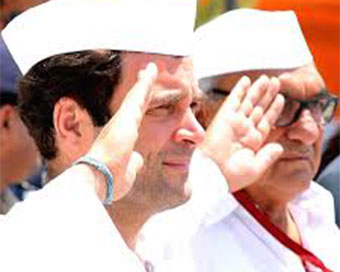 Rahul Gandhi Writes To HRD Minister For Well-being Of Students
Congress leader and Wayanad MP Rahul Gandhi has written a letter to Union Human Resource Development Minister Ramesh Pokhriyal Nishank and has asked for safety of students of Jawahar Navodaya Vidyalaya who are currently staying in Navodaya Nainital in a student exchange programme.....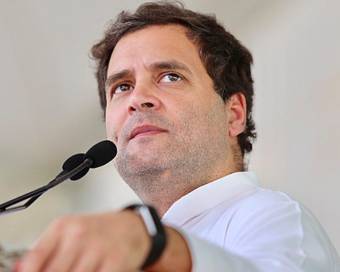 Isolate Virus Hotspots, Allow Business To Reopen: Rahul Gandhi
Congress leader Rahul Gandhi has suggested that the government should isolate virus hotspots and allow business to reopen in other areas.....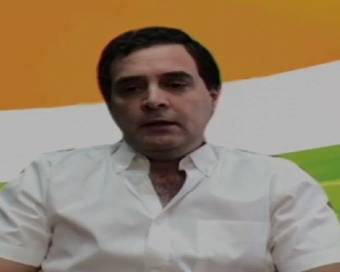 Disagree With PM, But This Is No Time For Blame Game: Rahul
Former Congress chief Rahul Gandhi on Thursday said that this is not the time to fight with the government but give constructive suggestions in the fight against coronavirus.....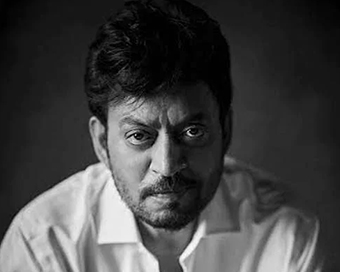 Irrfan Khan Death: From PM Modi To Rahul, Political Leaders Across Parties Offer Condolences
Politicians across party lines, including Prime Minister Narendra Modi, President Ram Nath Kovind, Rahul Gandhi, Amit Shah and Delhi Chief Minister Arvind Kejriwal, here on Wednesday, condoled the death of noted film actor Irrfan Khan.....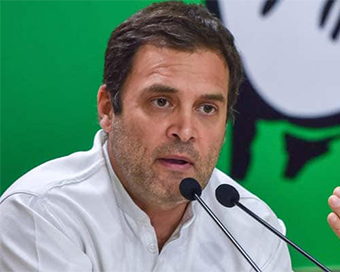 Before Lifting Lockdown, Govt Needs To Bring Transperancy In Exit Plan: Rahul
Former Congress President Rahul Gandhi said on Friday that the nationwide lockdown to combat the spread of coronavirus (Covid-19) is not like an on-off switch, saying that if the government wants to end the lockdown, it must bring psychological change in the minds of the people and transperancy in exit plan.....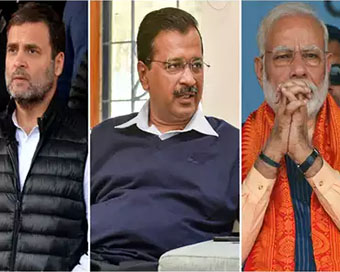 Modi, Rahul, Priyanka, Kejriwal Condole Death Of Migrant Workers In UP
Prime Minister Narendra Modi, Union Defence Minister Rajnath Singh, former Congress President Rahul Gandhi and Delhi Chief Minister Arvind Kejriwal on Saturday condoled the death of 24 migrant workers in a road accident in Uttar Pradesh's Auraiya and prayed for the speedy recovery of the injured.....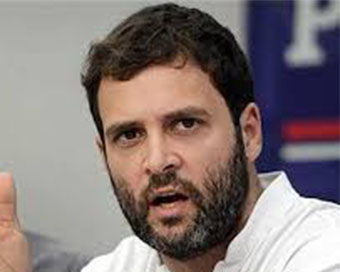 Transparency Needed On India-China Face-off At LAC: Rahul Gandhi
Amid reports of a face-off between the Indian Army and China's People's Liberation Army in eastern Ladakh at the Line of Actual Control (LAC), former Congress President Rahul Gandhi on Tuesday said that the Narendra Modi government must come clean on the situation arising and inform the citizen what is happening at the border.....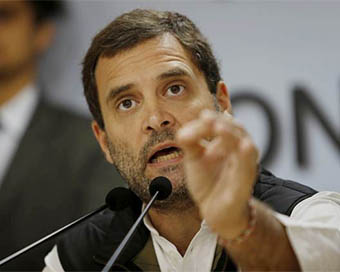 It's 'criminal' Not To Give Cash Support To MSMEs: Rahul Gandhi
A day after the definition of micro, small and medium enterprises (MSMEs) was widened, Congress leader Rahul Gandhi on Tuesday said that one third of the MSMEs in India are closing down permanently and it would be criminal not to support them with cash.....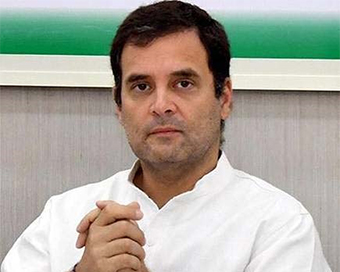 Lockdown Has Proved Ignorance Is Arrogance: Rahul Gandhi
Ahead of Prime Minister's meeting with chief ministers, former Congress president Rahul Gandhi criticised the four lockdowns enforced to contain the spread of coronavirus, saying that the wrong curve has been flattened. Rahul Gandhi shared a chart to prove his claim.....