Tag: Rahul Gandhi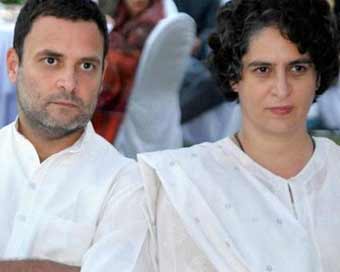 Rahul, Priyanka Condemn Toddler's Murder In UP
Congress President Rahul Gandhi and his sister and party General Secretary Priyanka Gandhi Vadra on Friday condemned the brutal killing of a two-and-a-half-year-old girl in Uttar Pradesh's Aligarh district and demanded strict action against the accused.....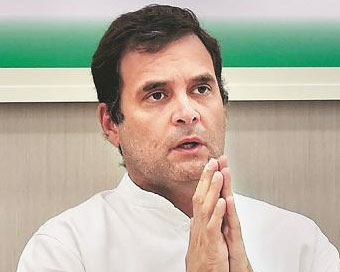 I Am To Blame For Congress Rout, No More President: Rahul
Rahul Gandhi announced on Wednesday that he has resigned as the Congress President and that he was to blame for the party's rout in the Lok Sabha elections where it could win only 52 of the 542 seats.....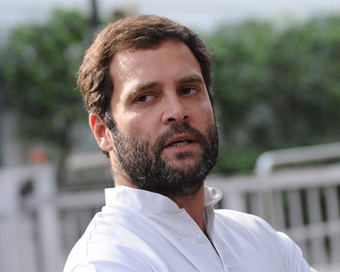 Rahul Pleads 'not Guilty', Gets Bail In RSS Defamation Case
A Mumbai Magistrate on Thursday granted bail to Congress leader Rahul Gandhi on a personal bond of Rs 15,000 in connection with a defamation case filed by an RSS worker, a party leader said.....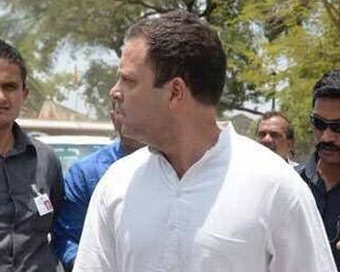 Rahul Granted Bail In Defamation Case By Bihar Court
Congress leader Rahul Gandhi was on Saturday granted bail by a court in connection with a defamation case filed by Bihar Deputy Chief Minister Sushil Kumar Modi.....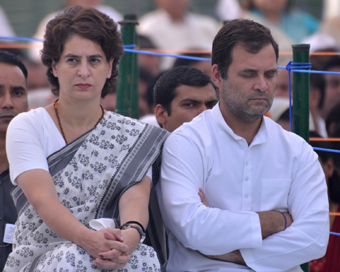 Rahul, Priyanka Slam BJP After Govt Falls In Karnataka
Outgoing Congress chief Rahul Gandhi and party General Secretary Priyanka Gandhi on Tuesday slammed the Bharatiya Janata Party (BJP) after the 14-month-old Congress-Janata Dal (Secular) coalition government in Karnataka failed to prove its majority in the floor test in the state Assembly.....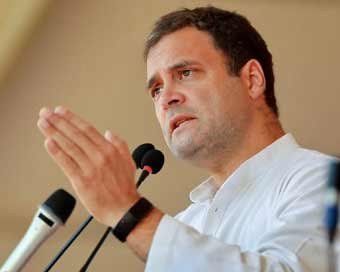 Abuse Of Executive Power To Affect National Security: Rahul Gandhi
Congress leader Rahul Gandhi on Tuesday hit out at the government over its decision to revoke Article 370 that gave Jammu and Kashmir special status and said the abuse of executive power has grave implications for national security.....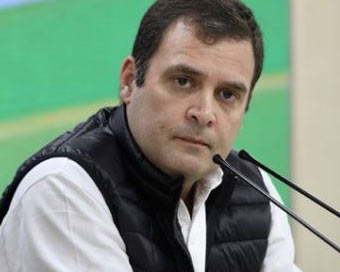 Will Help Rebuild Your Lives, Rahul In Wayanad
Wayanad Congress MP Rahul Gandhi has assured all help to the people of his flood-hit constituency rebuild their lives. ....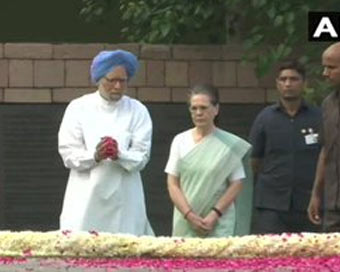 Rajiv Gandhi Remembered On His 75th Birth Anniversary
Prime Minister Narendra Modi on Tuesday paid tributes to former Prime Minister Rajiv Gandhi on his 75th birth anniversary. ....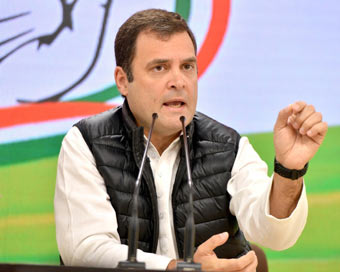 Rahul Tweets 'RBILooted', FM Says Criticism Outlandish
As the RBI central board accepted the recommendations of the Bimal Jalan panel on capital transfer and decided to pay the government Rs 1.76 lakh crore for the current fiscal, criticism of the panel and the government poured in on social media, with Congress leader Rahul Gandhi describing the development as a a theft, tweeting with "#RBILooted".....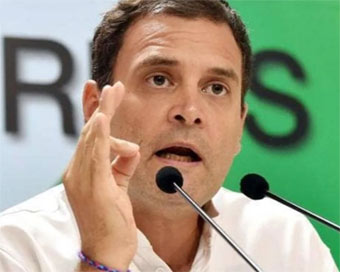 Teach Some Diplomacy Lessons To Modi: Rahul To Jaishankar
Former Congress President Rahul Gandhi on Tuesday slammed at External Affairs Minister S. Jaishankar for covering up Prime Minister Narendra Modi's "incompetence" saying he should teach some lessons on diplomacy.....