Tag: Rahul Gandhi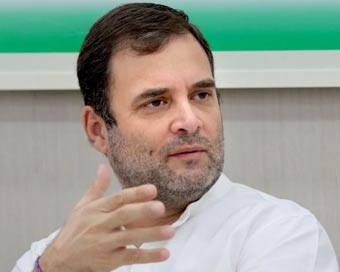 Tax Sops To Boost Stock Market For Modi's US Trip: Rahul Gandhi
Congress leader Rahul Gandhi on Friday took a swipe at the tax incentives announced by the Centre, saying it was aimed to push up the stock market ahead of Prime Minister Narendra Modi's US tour when he is expected to meet many foreign investors.....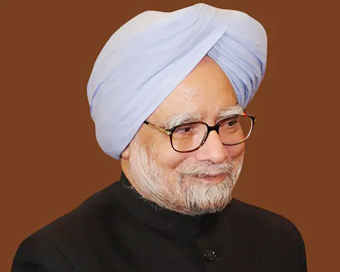 Congress, Rahul Heap Praises On Manmohan On His Birthday
Congress leader Rahul Gandhi wished former prime minister Manmohan Singh on his birthday on Thursday.....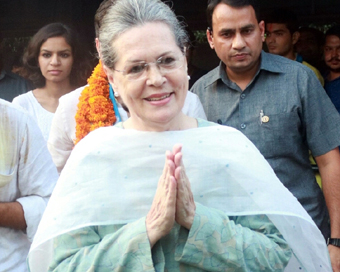 Sonia, Rahul To March In Delhi To Reclaim Gandhi
Amid tussle with the Bharatiya Janata Party (BJP) over Mahatma Gandhi's legacy, the Congress leaders will hold marches across the country on Wednesday on the occasion of his 150th birth anniversary.....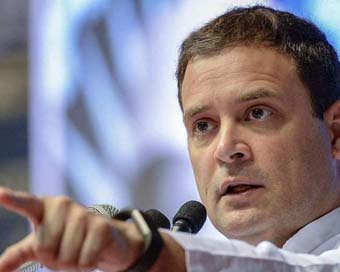 'Who Paid Jamia Shooter', Asks Rahul Gandhi
A day after a minor opened fire on protesters near Jamia Millia Islamia in front of the police personnel leaving a student injured, former Congress Chief Rahul Gandhi on Friday questioned who paid the attacker.....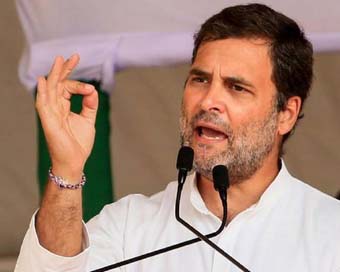 Rahul Gandhi Leads 'Save The Constitution March
Congress leader and Wayanad MP Rahul Gandhi on Thursday morning undertook the 'Save the Constitution March' against the Citizenship (Amendment) Act here in Kalpetta in Wayanad district.....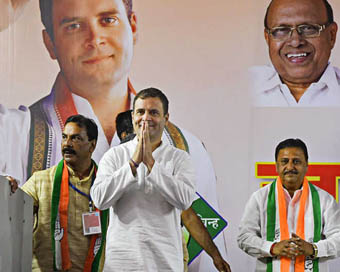 PM Distracting People From Real Issues: Rahul
Congress leader Rahul Gandhi on Thursday hit out at Prime Minister Narendra Modi, alleging that he is distracting the people and is silent on the real issue of unemployment.....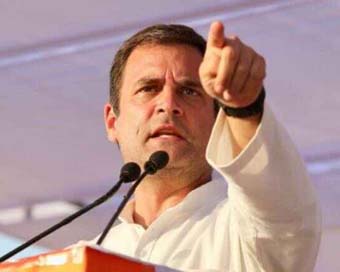 Godse, Modi Believe In Same Ideology: Rahul Gandhi
Taking on Prime Minister Narendra Modi, former Congress president Rahul Gandhi on Thursday described him as "the same as Nathuram Godse who shot dead Gandhiji". ....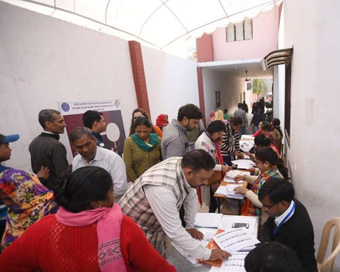 Delhi Polls: 42.29% Voter Turnout Recorded Till 4 P.m.
An estimated 42.29 per cent of the 1.47 crore eligible voters cast their votes in the first eight hours till 4 PM on Saturday in the election for the 70-member Delhi Assembly.....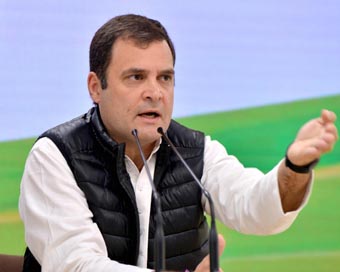 Rahul Raises Questions On Pulwama Attack, BJP Hits Back
Even as the nation commemorated the 40 CRPF men martyred in Pulwama in Jammu and Kashmir a year ago, Congress leader Rahul Gandhi on Friday asked who benefited from the terror attack. The BJP hit back, claiming that he had given a "clean chit" to Pakistan in the case.....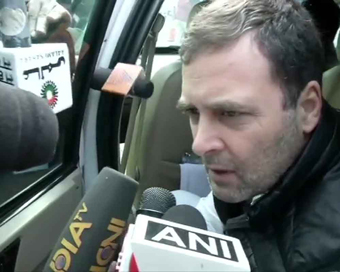 Nothing Concrete In The Budget: Rahul Gandhi
Former Congress president Rahul Gandhi has said there is nothing concrete in the budget as the biggest problem in front of the country is unemployment and the government has not addressed that. ....