Tag: Rahul Gandhi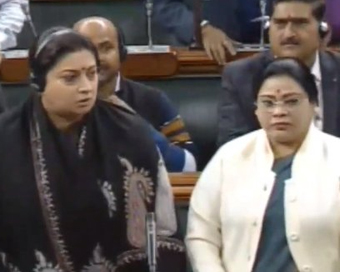 Row In Lok Sabha Over Rahul's 'Rape In India' Remark
Angry scenes were witnessed inside the Lok Sabha on Friday as the winter session drew to a close with fierce attack of the treasury bench all aimed at Congress leader Rahul Gandhi for his insensitive "Rape in India" remark. BJP members condemned the statement and sought an apology.....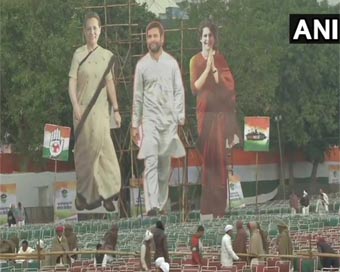 Rahul Gandhi To Take On BJP's Policies In Delhi Rally
Congress leader Rahul Gandhi said that his party has organised a mega rally at Ram Lila ground in Delhi on Saturday, 'against the dictatorship of the BJP government and slaughtering of Indian economy and democracy'. He said that he will address the public gathering over these issues.....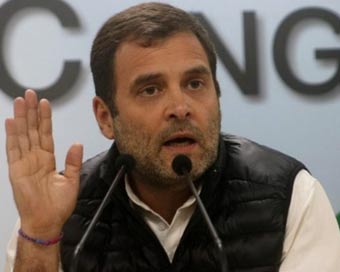 PM Of RSS Lying To Nation: Rahul On Detention Camp In Assam
Former Congress President Rahul Gandhi on Thursday took a swipe at Prime Minister Narendra Modi over his remarks that no detention centre was being constructed in Assam's Matia and said "the Prime Minister of RSS (Rashtriya Swayamsevak Sangh) is lying to the nation".....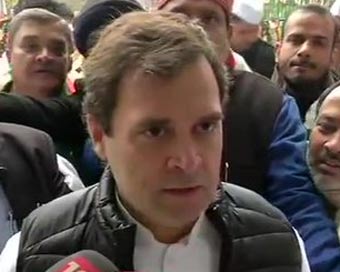 CAA, NRC Is Demonetisation 2.0: Rahul Gandhi
Ahead of his visit to Assam to participate in the protest against Citizenship Amendment Act (CAA) and National Register of citizens (NRC), former Congress President Rahul Gandhi on Saturday again took a swipe at Prime Minister Narendra Modi and said that this exercise is demonetisation 2.0.....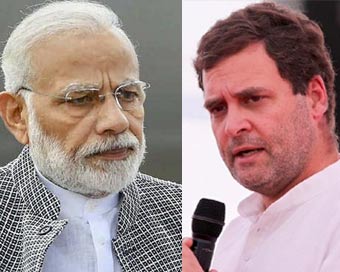 Modi, Rahul Condole Deaths Of 20 People In UP Bus Accident
Prime Minister Narendra Modi and former Congress chief Rahul Gandhi on Saturday condoled the death of over 20 passengers in a bus accident in Uttar Pradesh's Kannauj district.....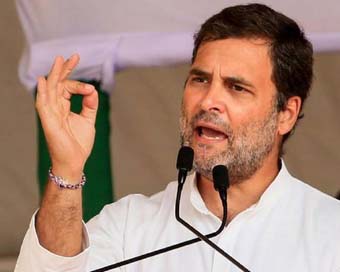 Rahul Gandhi Leads 'Save The Constitution March
Congress leader and Wayanad MP Rahul Gandhi on Thursday morning undertook the 'Save the Constitution March' against the Citizenship (Amendment) Act here in Kalpetta in Wayanad district.....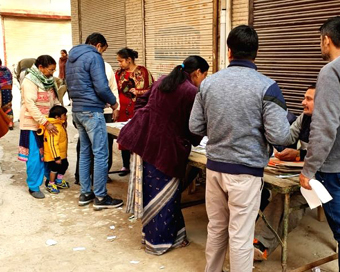 Delhi Polls: 30.11% Voter Turnout Till 3 Pm
Delhi recorded an estimated 30.11 per cent peaceful voter turnout in the first seven hours till 3 p.m. on Saturday with 1.47 crore eligible voters expected to cast their votes in the election for the 70-member Delhi Assembly.....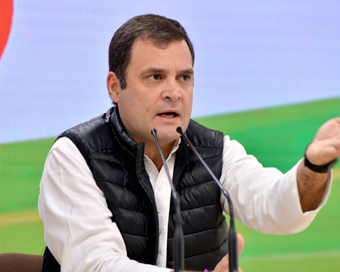 Rahul Slams Health Minister On Coronavirus
Amid rising cases of coronavirus in the country, former Congress President Rahul Gandhi has slammed Union Health Minister Harsh Vardhan for claiming that the virus is under control.....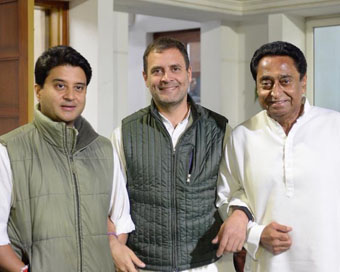 Rahul Retweets December 2018 Photograph With Scindia
After Jyotiraditya Scindia's exit from the Congress and joining of the Bharatiya Janata Party (BJP), Rahul Gandhi here on Wednesday retweeted a December 2018 post in which he is flanked by MP Chief Minister Kamal Nath and Scindia.....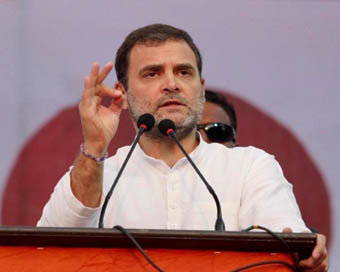 Name 50 Wilful Defaulters: Rahul In Lok Sabha
Former Congress President Rahul Gandhi on Monday asked in Lok Sabha the names of top 50 wilful defaulters. ....