Tag: Rahul Gandhi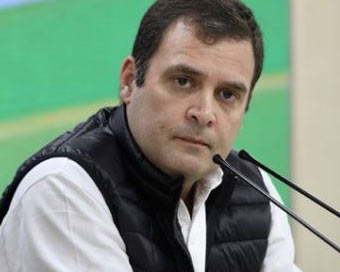 Will Help Rebuild Your Lives, Rahul In Wayanad
Wayanad Congress MP Rahul Gandhi has assured all help to the people of his flood-hit constituency rebuild their lives. ....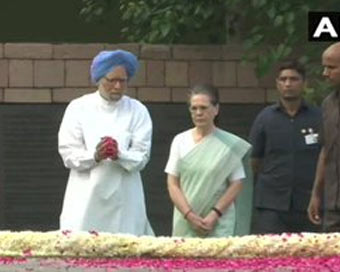 Rajiv Gandhi Remembered On His 75th Birth Anniversary
Prime Minister Narendra Modi on Tuesday paid tributes to former Prime Minister Rajiv Gandhi on his 75th birth anniversary. ....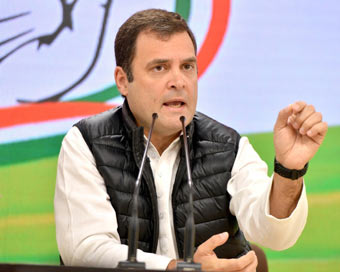 Rahul Tweets 'RBILooted', FM Says Criticism Outlandish
As the RBI central board accepted the recommendations of the Bimal Jalan panel on capital transfer and decided to pay the government Rs 1.76 lakh crore for the current fiscal, criticism of the panel and the government poured in on social media, with Congress leader Rahul Gandhi describing the development as a a theft, tweeting with "#RBILooted".....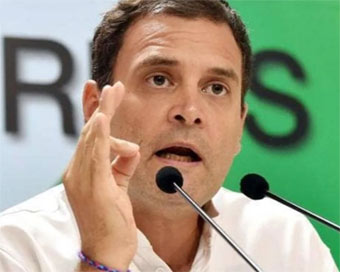 Teach Some Diplomacy Lessons To Modi: Rahul To Jaishankar
Former Congress President Rahul Gandhi on Tuesday slammed at External Affairs Minister S. Jaishankar for covering up Prime Minister Narendra Modi's "incompetence" saying he should teach some lessons on diplomacy.....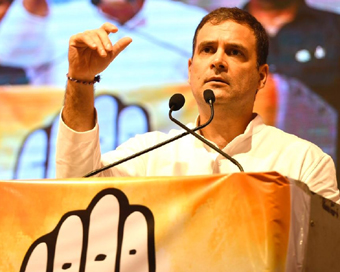 Economy Was Strong Under Manmohan Singh: Rahul
Slamming the Bharatiya Janata Party (BJP) government for all-round failure on the economic front, Congress leader Rahul Gandhi said here on Sunday that under the former UPA Prime Minister Manmohan Singh, Indian economy was very strong and flourished, earning the admiration of the whole world.....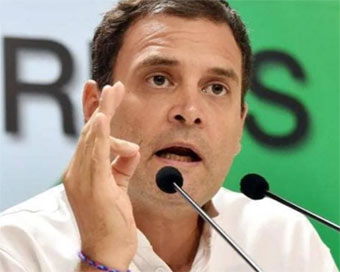 BJP MLA Claims EVMs Only Vote For BJP, Rahul Shares Video
Former Congress president Rahul Gandhi on Monday shared on Twitter a viral video in which Bakhshish Singh Virk, the Bharatiya Janata Party MLA from Assandh constituency in Haryana, is seen claiming that no matter which button is pressed on the electronic voting machine (EVM), the vote would go to the saffron party.....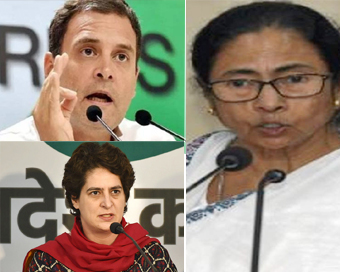 3 Years Of Demonetisation: Congress, Trinamool Call It 'disaster'
On the third anniversary of demonetisation on Friday, the Congress and the All India Trinamool Congress slammed the central government and Prime Minister Narendra Modi, calling the decision a 'disaster'. ....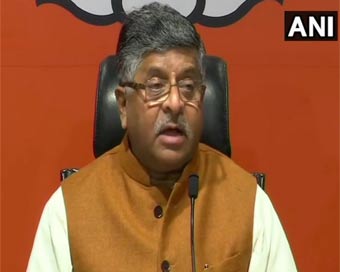 Congress Must Apologise Over Rafale Accusations: BJP
The BJP on Thursday demanded that the Congress party must apologise for alleging corruption in the Rafale deal in the wake of the Supreme Court dismissing a review petition seeking a probe into the fighter jet deal.....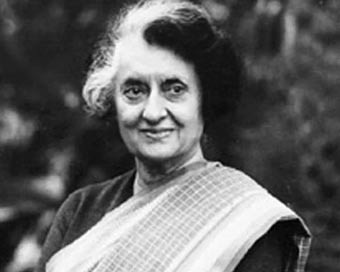 PM Modi, Rahul Pay Tributes To Indira Gandhi On Birth Anniversary
Prime Minister Narendra Modi and Congress leader Rahul Gandhi on Tuesday paid tributes to Indira Gandhi, the country's first and only female Prime Minister.....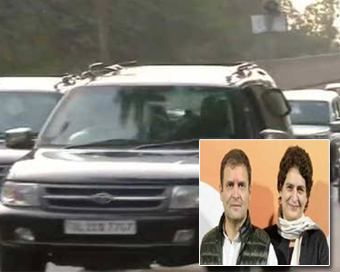 Rahul, Priyanka Meet Chidambaram In Tihar Jail
Former Congress chief Rahul Gandhi and his sister and party General Secretary Priyanka Gandhi Vadra on Wednesday visited former Finance Minister P. Chidambaram in Tihar jail, party leaders said.....